Author: Domagoj Vlahinić
Next week, the elite European futsal clubs and their players will gather in the Croatian city of Zadar on the Adriatic coast for the UEFA Futsal Champions League Final Eight tournament. Before we take a dive into this elite tournament, let's take a look at the other side of the medal and the local futsal scene in the host city which has a great story to tell.
FutsalFeed decided to have a talk with Marko Šimurina, former futsal player, double champion of Croatia, former national team member, cofounder of Futsal Week, and platinum ambassador of the recent Futsal is Here project. Šimurina is currently one of the most influential futsal promoters in the country, especially in the Zadar region.
The city of Zadar and the surrounding region have a fantastic futsal ecosystem that has been continually developing since 1995, called Futsal Zadar. Futsal Zadar is an amateur futsal competition, comprised today of almost 60 clubs and more than 1500 active players. The competition is played all year round, but during Summertime, practically every community in the region participates with its local futsal tournament creating a vibrant ambiance throughout the wider Zadar region.
So, before we start to follow the Futsal Champions League in close detail, we had a talk with Mr. Šimurina discussing a number of futsal-related topics regarding his career, Futsal Zadar in particular, and his other futsal projects.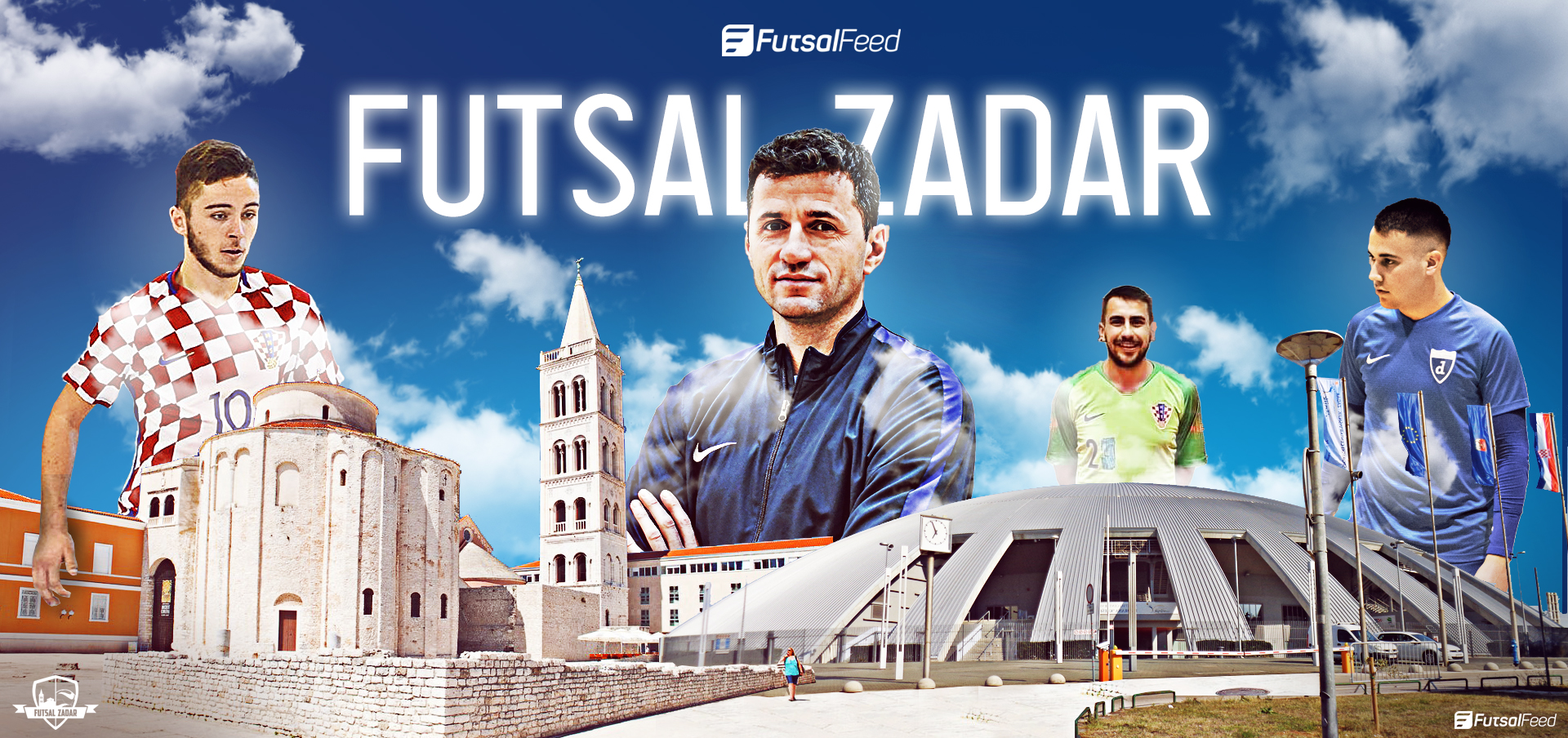 Because we love to hear everyone's futsal story, the first question to you is the same as to everyone else. What are your futsal beggings, how did you fall in love with the best sport in the world?
"From when we were kids, futsal was breakfast, lunch, and dinner on the local neighborhood playground in Zadar, in Mornarica. When we didn't play, we watched the older players and absorbed their every move."
You have had a very successful career. You were champion of Croatia with two different clubs, but the title with MNK Potpićan 98 probably has more 'ring' to it. What can you tell us about that success, 10 years afterward?
"We had a tremendously talented group of individuals that were led by Drndić brothers – Keven and Patrik. We had a good season and everything just fell into the right place. When we defeated MNK Torcida in the quarterfinals, we started to believe that we can go all the way."
"In the end, that's what happened. We expressly defeated favorites Nacional in two matches and secured the title!"
Another qualifying cycle for the national teams has ended and almost all teams for the 2022 UEFA Futsal Euro are known. You also have played for the Croatian national team, but our readers might not know that you also played against the famous Falcão, in Brazil! What was it like to play against one of the best futsal players ever and his team?
"In one match against the best players in the world, you learn much more than in hundreds of practices. Everything starts to become crystal clear. You know where you are on the world ranking list of players and what are your deficiencies."
"The excitement is high, concentration as well, I don't even want to talk about motive… You give everything you have and at the same time you admire the best of the best and you keep on learning from them."
We heard from a well-informed source that you traded one jersey of the Croatian team for a full bag of Brazilian jerseys from the Grand Prix de Futsal. How did this fruitful exchange happen?
"Hahaha, the Croatian chequered jersey was always on high price and desirable item for trade. I found out that the Brazilian team's doctor would give a lot for one of our jerseys… So we invited him to our room for an exchange and the rest is history! Almost all of us received a Brazilian jersey, and the doctor also left the room visibly satisfied and in his own thoughts."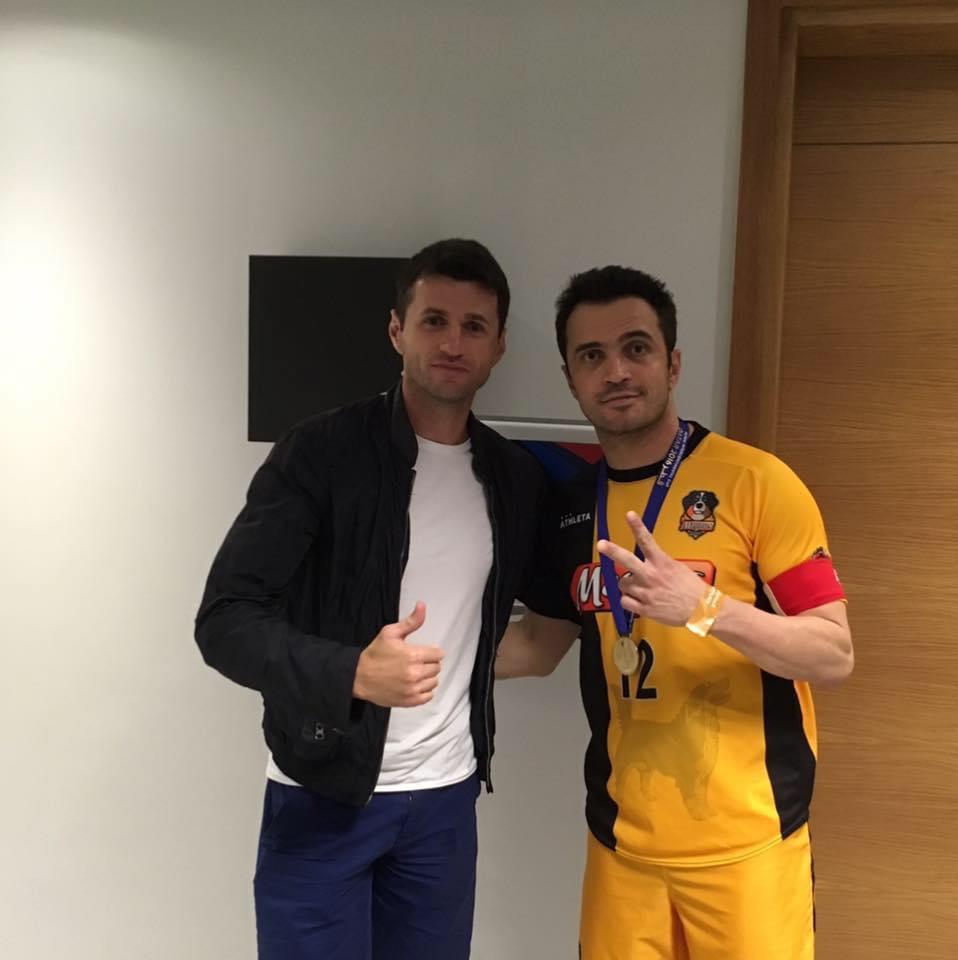 Plenty of your teammates have decided to achieve themselves as coaches after their playing career. How come you never went in the same direction?
"My first idea was to pass down the knowledge that I received from some of the best futsal coaches in the world such as Roberto Osimani, Mićo Martić, and Tiago Polido. However, destiny did not want that to happen."
"In the particular moment, futsal in Zadar was in a very difficult situation and I had no choice but to take on the work of reorganizing the league and to develop futsal in Zadar. That is how I became the President of the Association for Futsal (hr. Udruga za mali nogomet)."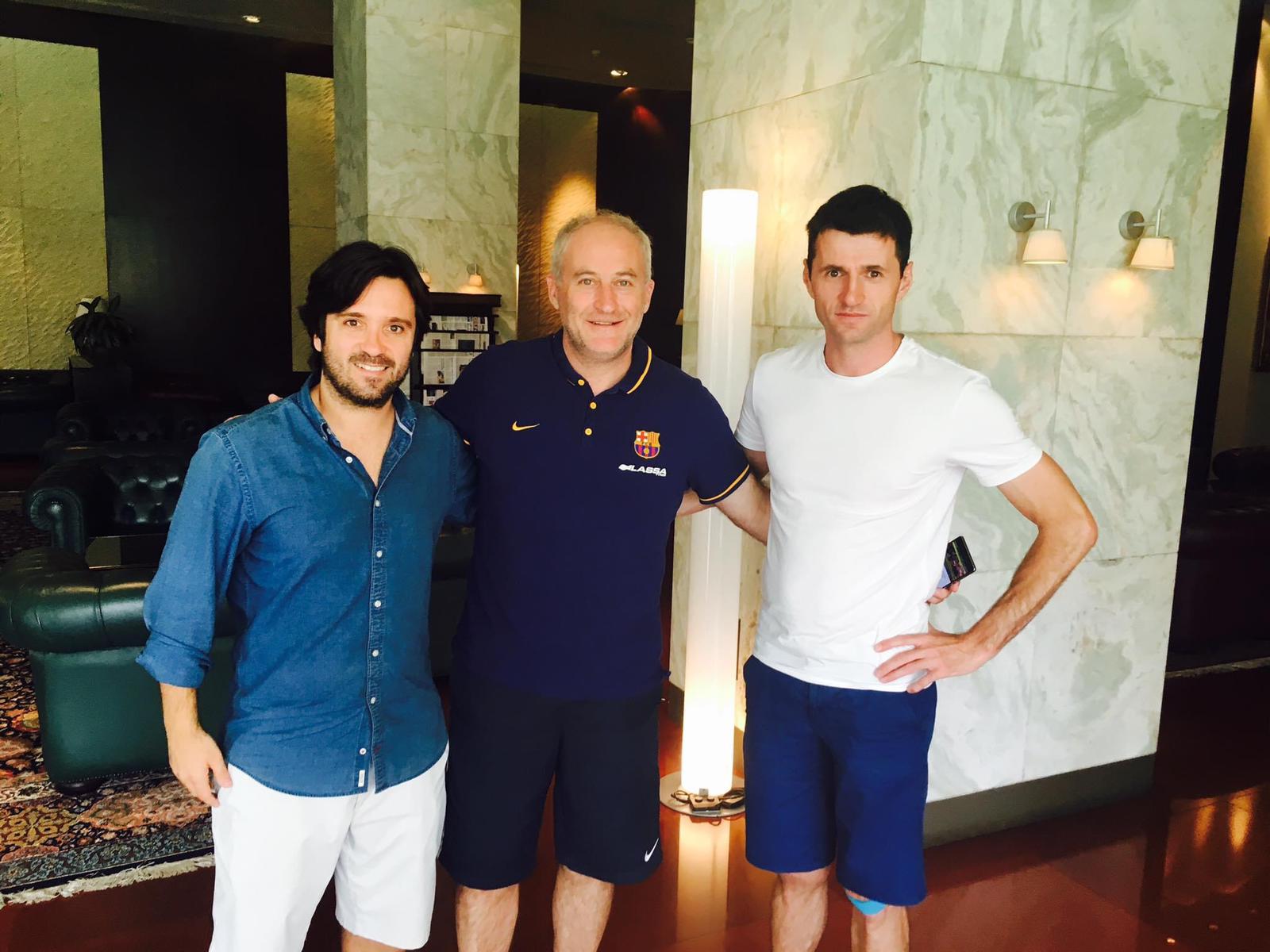 And now to the main point of our interview. Your name is connected with the biggest futsal project in the Zadar area – the Futsal Zadar league. Can you tell us in few short sentences what's it all about and how did come to the creation of this fantastic competition?
"The competition itself exists from 1995, it started immediately after the war. It had its ups and downs. At the moment when I became the president, the situation was really bad. But, we had one giant strength and that is our passion and love of the local players towards futsal. We built all our future successes based on this."
Who is eligible to play in this league and what conditions do they have to fulfill?
"Everyone aged from 15 to 50 or more are eligible to participate. The competition is played with rules of futsal in place. Depending on the division level, organizational standards are a bit different."
"First division is more demanding than third division, so we decided to lower the organization standards for third division players as much as possible. It is our goal that everyone who wants to play – plays. Regardless of their age or quality, everyone can find their place in one of these divisions."
How many clubs and divisions are there today in Futsal Zadar and what are the plans for the future?
"The Zadar Region's Association for Futsal currently counts 58 clubs, more than 1600 players and Futsal Zadar is the name under which futsal in Zadar is promoted for marketing purposes."
"We dream and plan big. A futsal center in Zadar, a top-notch organized club in the 1.HMNL (Croatian's top-flight futsal division, authors note) and Champions League in Zadar, but with a team from Zadar participating."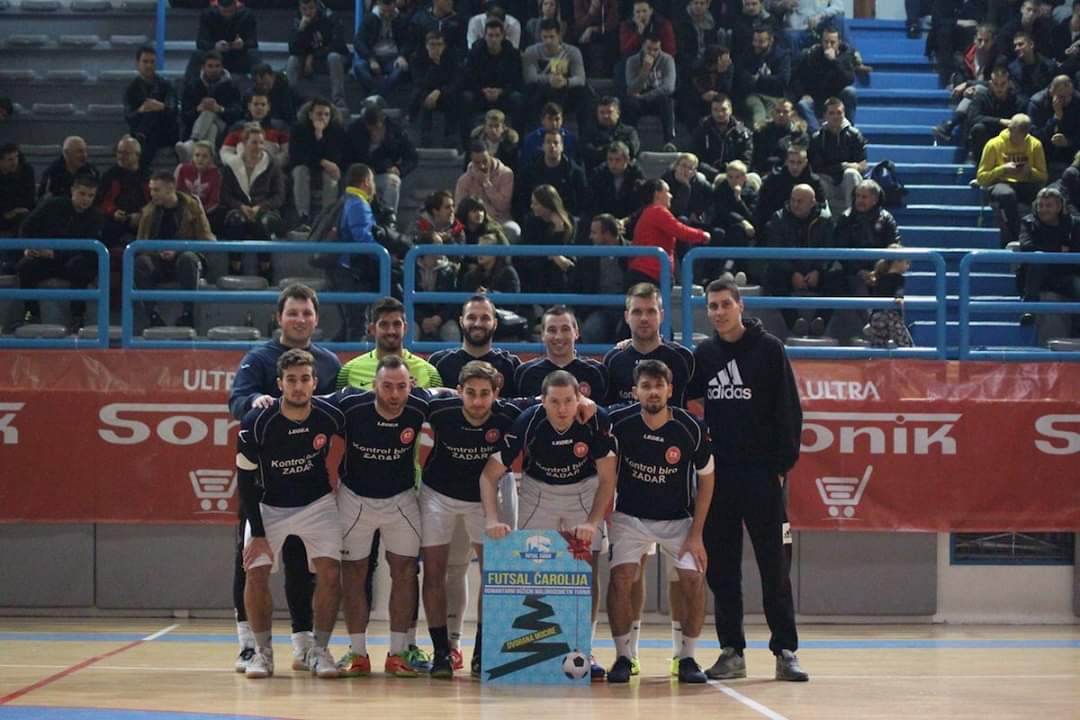 It is quite interesting that despite this concentration of quality, a city such as Zadar does not have a club in the first or second division of the Croatian futsal pyramid. Can you comment on this, given the fact that plenty of players from Futsal Zadar are playing in first division clubs, and even the national team?
"The biggest obstacle for a quality first or second division team is the lack of the appropriate infrastructure for futsal in Zadar. However, that did not stop us to develop maybe the biggest futsal ecosystem in Croatia, to organize quality leagues, tournaments, and competitions."
"Marketing is on an enviable level, starting from the mobile app where you can follow all the latest scores, standings, news and so on, and including the official webpage, social media channels and so on."
"Loads of data and quality content is available in real-time, and we have a great cooperation with local news, in both written and digital form."
What's the relationship between Futsal Zadar and governing football/futsal body in Croatia, the Croatian Football Federation?
"The relationship between us could be better. We help to develop this sport and players, some of which are playing for the national team. Honestly, sometimes it bothers me that some individuals from the CFF look at us like rebels, calling us out that we do not want to be part of the CFF, instead of coming down to the playgrounds and helping us out."
"Sometimes I think that they don't understand the needs of the sports market. Or maybe that makes it easier for them to neglect the real problem, and that is the appropriate infrastructure."
A problem, that you often emphasize in the media, is the lack of a specialized futsal hall in Zadar. Are there any indications that something could change concerning that question and do you believe that this momentum in the city with the Futsal Champions League can be used to finally resolve this issue?
"There are some indications, but it's local elections time in Croatia, so we have to take every statement with a dose of caution. It would be great if the UEFA Futsal Champions League could open the eyes of the local government to see the values that they have in their city and on which they can build an excellent sporting future."
"But if it doesn't happen now, it will happen eventually. Huge energy and passion are present in the local futsal league. Maybe already today, some future politician or entrepreneur who will support the idea of Zadar getting the futsal center it deserves, plays in our league system."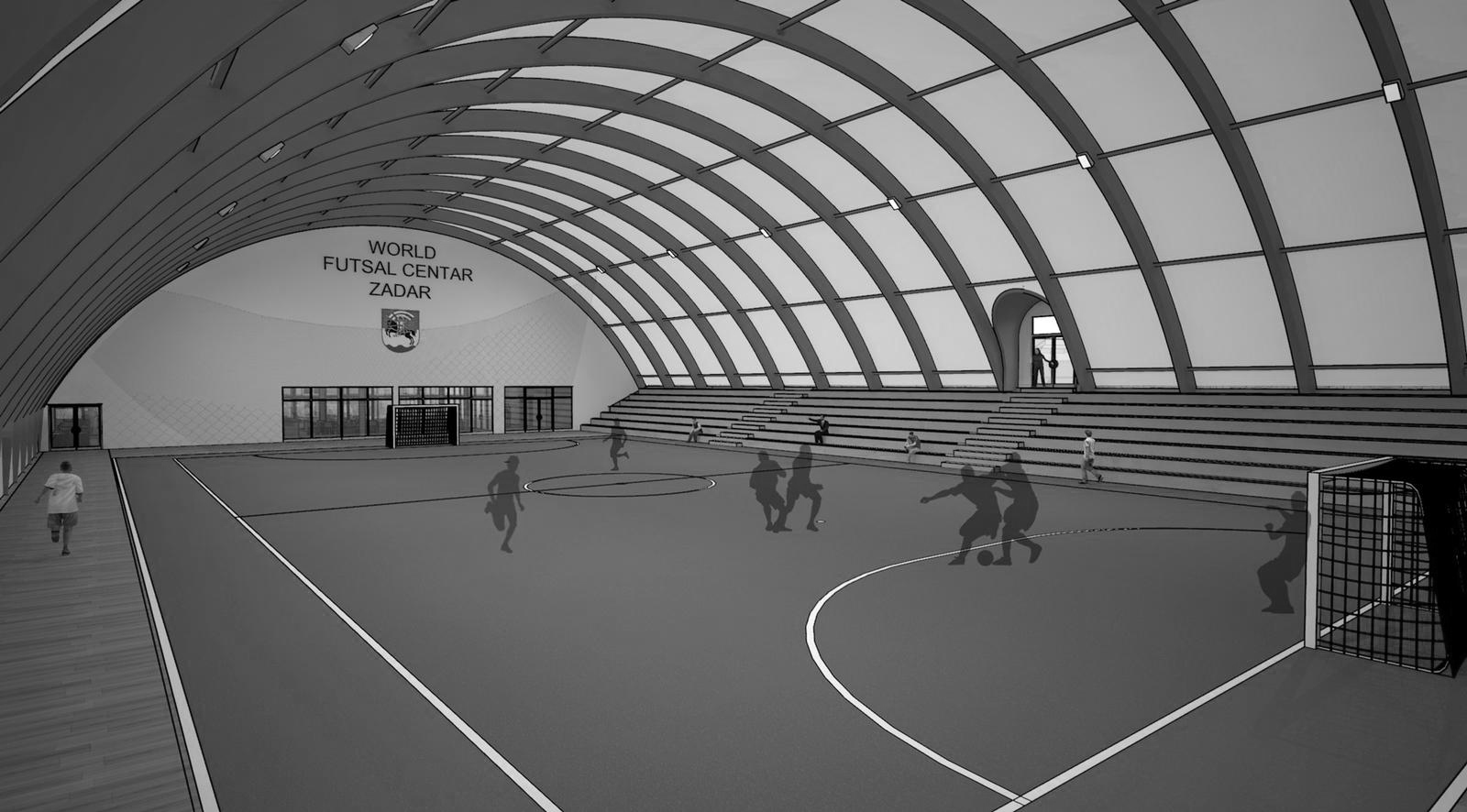 Futsal Zadar can also be emphasized as an example of good practice of a local competition that has successfully positioned itself on the local market with the help of local partners and entrepreneurs.
"In Zadar and its surroundings there practically isn't a place, village, or a neighborhood that does not play this league or has a player in the league. The connection with the local community is more than obvious."
"With more than 30 summer tournaments, every little place in the region has its own tournament and I think that is very important for futsal."
"We are present in every part of the city and the region through the summer tournaments which we use to further develop and revitalize the market, to attract new players, future national team members."
You are the cofounder of Futsal Week which is traditionally held in Poreč, Croatia, and that has already hosted plenty of national teams. Pandemic had a hard impact on the sport, including futsal, so what can you tell us about the future of Futsal Week?
"This pandemic year, Futsal Week was in a phase of rest regarding the tournament itself, but we did work on some other things that will breathe in new energy."
"If everything works out well, we are expecting a big U19 tournament with at least 8 teams participating: Croatia, Spain, France, Slovenia are just some of the impactful names."
"I won't let you know on everything right now, but it will be very fun and exciting, as it always is on Futsal Week!"
You are also taking part in the recently started project Futsal is Here! Can you reveal to us, at least a small part of what we can expect of this interesting platform?
Futsal is Here started with an idea to show everybody just how big is the global futsal community. To unite us all in one place. That is why we invited everybody from the global futsal community to join."
"We believe that by empowering all of the individuals we can also empower the global community and give it a new momentum moving forward, and to develop futsal globally."
"Futsal is Here is a developmental project. We have an idea and a strong vision, so I believe that people all over the world will join us so we can make great things for this sport."
"I would like to use this opportunity to invite everyone who already didn't to register on futsalishere.com, to invite their friends to do the same and join us in this exciting journey!"
"FUTSAL IS HERE!"
As this interview draws to its end, FutsalFeed would like to thank Mr. Marko Šimurina for his time and availability during this interview and we wish him all the best in his future plans regarding the development of futsal in the Zadar region.