Did you know that the most trophy Croatian futsal club Split has recently acquired Fernando Wilhelm, the best player of the last FIFA Futsal World Cup played in Columbia 2016 that Argentina won the first time in history?
Did you know that Split will probably acquire Tihomir Novak, the best Croatian player of 2016 and 2019 by local futsal website CROFutsal and current Czech champion with Sparta Praha? Did you know that Split has two great Brazilians in its squad - Jefferson Melo "Jezin" and Ricardo Caputo, who won Italian Serie A last season? The best Croatian pivot Luka Perić and four under-19 players, who won silver medals at the UEFA U19 Futsal Euro last year, also play in Split. Besides them, there are experienced Croatian players such as Ante Ćorluka and Alen Marić…
And now comes the interesting part… That Split, with all those great players and financial power, is by far the last team in Croatian First Division!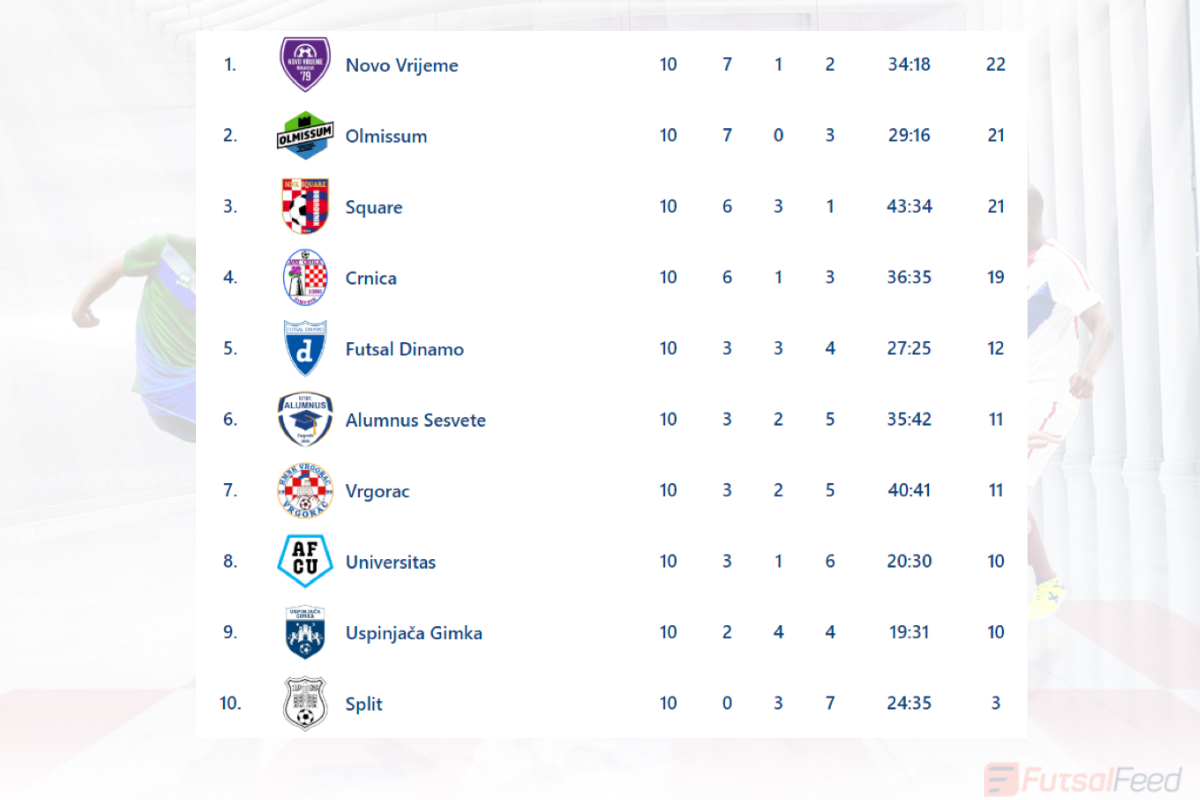 This year Croatian 1.HMNL is probably one of the most interesting leagues in the world of futsal (This is, of course, our "courageous" statement and opinion, not a fact which should be confirmed by analyzing all the leagues in the world).
We believe, there is no such league or there are very few of them in which the best team "on paper" is by far the last in the league table. And the other nine clubs, except maybe (and just maybe) two student clubs - Alumnus from Zagreb (Sesvete) and Universitas from Split - believe they can reach the throne and become Croatian champions at the end of the journey.
The defending champion and currently the leading team is powerful Novo Vrijeme (New Time) from Makarska. They clinched the First Division two times in a row, they were very competitive at this year's Elite round of Champions League, and have a squad with 10 probably equally talented players.
The biggest stars of Novo Vrijeme are Slovenian Igor Osredkar, Brazilian Lucas 'Lucao' Vinicius (Junior 😊) and Croat Duje Bajrušović. Besides them, they have three Croatian national team members, the goalkeeper Filip Bašković, pivot Vedran Kazazić, and winger Saša Babić, Slovenian national team member Matej Fideršek and another Brazilian Pulinho.
The biggest challenger of champions is Square from beautiful Dubrovnik, a very talented team with several internationals (Brazilians Pelle and Keko who came from the Spanish Primera) and some great domestic players. Square is famous as a really strong home team and is managed by the talented 29-year old local coach Antun Bačić.
The third is recently promoted Olmissum, a relatively new club at the Croatian futsal scene, that has a rich owner and has acquired several Croatian national team members such as Matej Horvat (who played in Italy last three years) and arguably the best Croatian goalkeeper Žarko Luketin.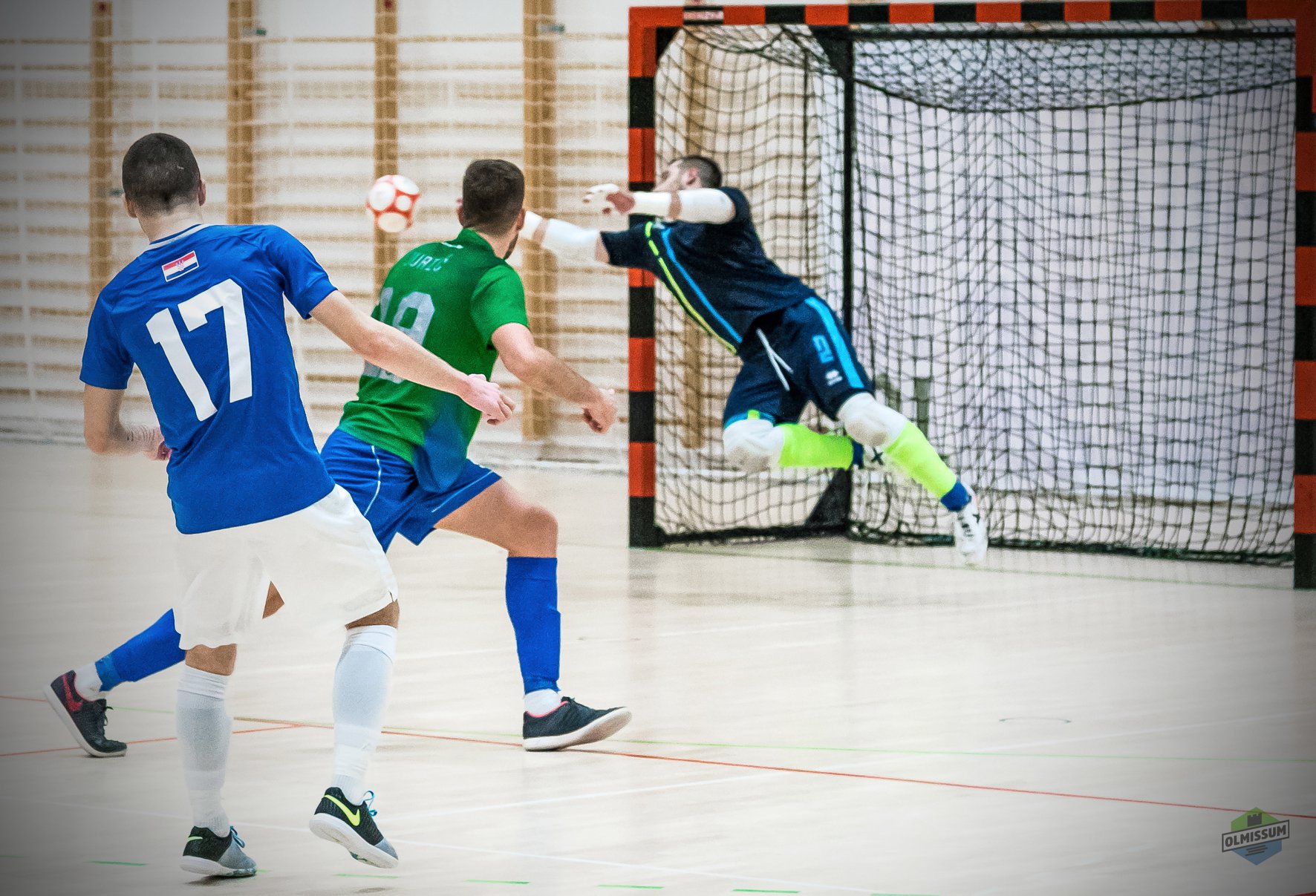 The fourth is Crnica from Šibenik who has acquired three great internationals, a Finish goalkeeper Juha-Matti Savolainen, a Serbian national team player Miloš Stojković and recently arrived Archil Sebiskveradze, arguably the best Georgian player. And those internationals have the great support of talented local players such as Marinko Šamija and Saša Subotić.
The fifth is Futsal Dinamo Zagreb, some kind of futsal club of famous FC Dinamo Zagreb, even though they are not under the same sports association (such as Barcelona, Benfica or Sporting). Futsal Dinamo functions as a member's club. FC Dinamo, as a citizens association, should also be guided by its members - de jure - but it's - de facto - managed by the political elite, and that is a topic for some other text.
In Croatian First Division 8 out of 10 clubs go to playoffs, and the last one is directly relegated to the second tier.
The thing is that Dinamo has a great and unique atmosphere on their matches, since a lot of FC Dinamo's supporters, out of which the ultras group Bad Blue Boys are the most "loudest", come to their matches. Dinamo has a strong team, with two Croatia national team members (Davor Kanjuh and Kristian Čekol) even though not as strong as Novo Vrijeme or Square. But Zagreb's club also dreams of winning the title since they refer to their supporters as the best "sixth player in the world".
First behind Dinamo is one of the two student clubs, Alumnus from Zagreb's suburbs Sesvete. The "Students" are probably the biggest overperformers in the league. Young but experienced trainer Jakov Ungarov has achieved great results so far with not so recognizable, but very talented players such as Nikola Perković, Filip Pezelj, Ivan and Ante Matan…
The seventh is Vrgorac, a current vice-champion and a very strong team paid the price of the strong and even league and has acquired only 11 points so far. But, with great players such as Duško Martinac, Luka Suton, Toni Jelavić and others, most believe Vrgorac can reach the finals second year in a row.
The other overachiever is Universitas, another student club that comes from Split and who's biggest strengths are mentality and great goalkeeper Franko Bilić.
Do you remember that the most trophy team Split is the last on the league table? Well, the second most trophy Croatian team, Uspinjača Gimka from Zagreb, is second from the bottom of the League table. Incredibly, but Uspinjača Gimka has also won the Croatian national cup two years in a row (seasons 2018/19 and 2019/2020).
Managed by famous Korab Morina, Uspinjača is the mix of great and experienced players (Kristijan Postružin, Renato Koturović…) and talented youngsters (Marko Vuković, David Mataja, Matej Uremović…). Since they acquired two Brazilians in the winter transfer window (Rafinha and Lucas Otanha), they are certainly one of the biggest candidates for achieving the finals.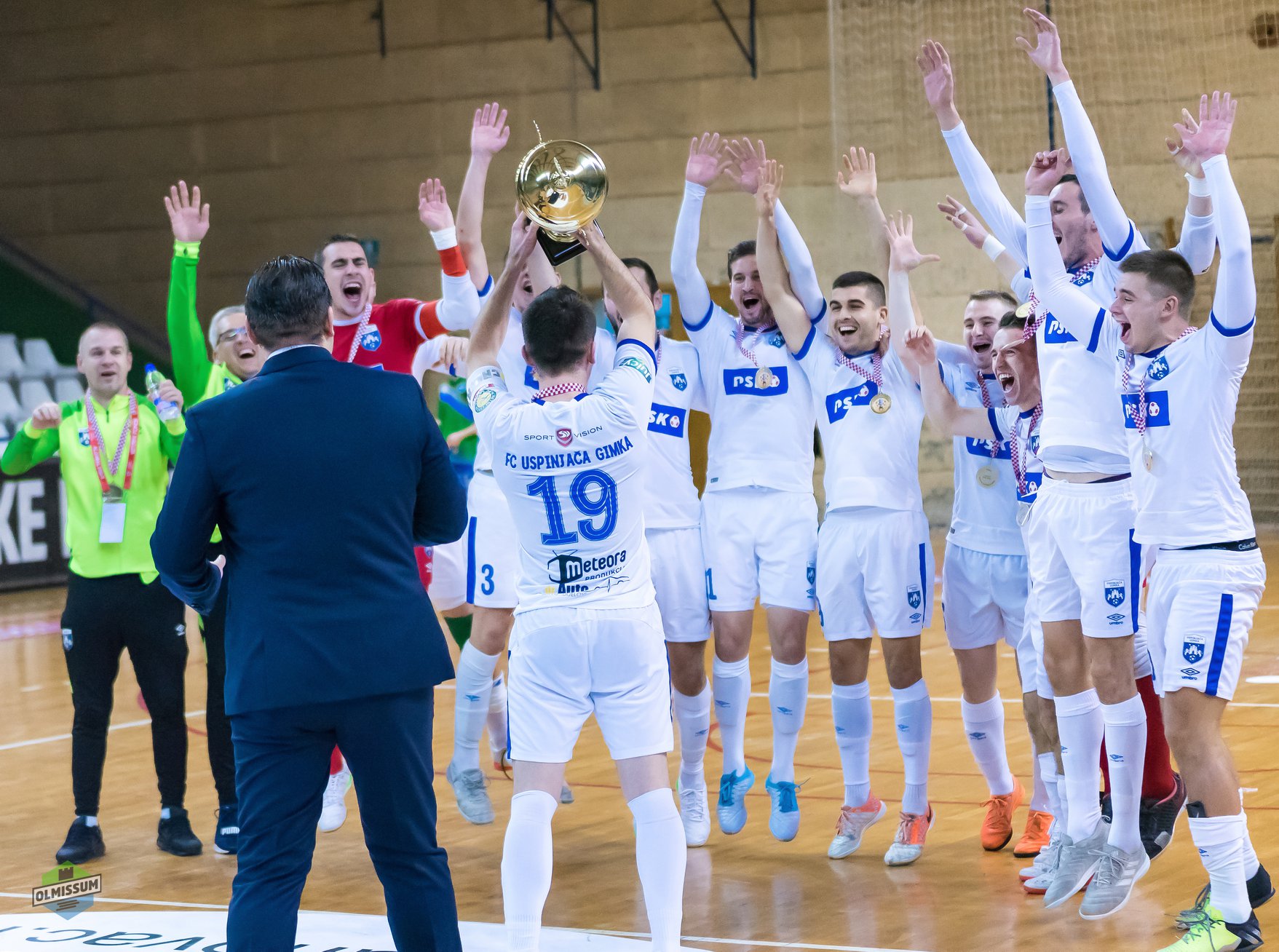 In Croatian First Division 8 out of 10 clubs go to playoffs, and the last one is directly relegated to the second tier. So, in the current situation, we have six out of ten clubs that are simultaneously fighting for the stay in the league and for the play-offs. And all teams that reach play-offs will cherish the hope they can run until the very end and win the championship.
What would you say about our opinion that Croatian First Divisions is currently one of the most interesting futsal leagues in the world?
(PHOTOS: Futsal Dinamo / Olmissum / FutsalFeed)
>>> 4+1 easy ways how can you support FutsalFeed