(Author: Niko Rukavina, Zagreb/Photo: Zadarski list, zadarskilist.hr)
After Croatia lost against the Czech Republic in World Cup playoffs and missed their third major competition in a row, there was a rather "loud" quarrel in the Croatian public and media space*.
>>> Czechia qualifies to the futsal World Cup after a penalty drama!
*If nothing, in media that follow futsal. Even though futsal is one of the most popular Croatian sports (according to the attendance at the home-league and national team matches) its media status is much weaker than of some traditional sports such as handball, water polo, and even volleyball. Besides, the Croatian Football Federation (CFF) treats futsal as it is some kind of an amateur sport. A lot of things could be written about the relationship between CFF and Croatian futsal, and we will certainly touch on that topic in these texts, but the main focus of this bipartite analysis will be regarding the results of the Croatian national team and disagreements over its leadership.
We need to emphasize that this quarrel did not arise overnight. The conflict of opinion within Croatian futsal exists for many years.
In these two texts, we will try to summarize the long-lived dispute in Croatian futsal and its consequences.
In the first (this) part, we will summarize the historical overview of the Croatian national futsal team performances (with an emphasis on the period since the current coach Mato Stanković took over the national team).
In the second part (published on 4th December 2020) we will bring you an overview of differences of opinion among prominent futsal figures in the country and try to summarize the complete story.
Croatian futsal national team – origins
After having a successful and prominent tradition of playing futsal in former Yugoslavia, Croatia played its first official futsal match on 23 October 1995. In their first match since gaining independence in 1991, Croats defeated Slovakia (5:2) in Euro 1996 Qualifications tournament in the Netherlands. Under the command of Boris Durlen (probably the most influential person in Croatian futsal since its beginnings) and Neno Nikolić, Croatia failed to qualify for that tournament after having four victories (Slovakia, Azerbaijan, Poland, Czech Republic) and one loss against the hosts Netherlands (4:6).
First major competitions and the only World Cup
Croatia played a representative role in three consecutive major competitions - under the guidance of famous Marijan Brnčić, an ex-FC Dinamo Zagreb player from their golden generation who won Inter-cities Fairs Cup in 1967 (the only Croatian international club football trophy). The team with futsal stars such as Nikola Tomičić, Robert Grdović, Mate Čuljak, Mićo Martić, Alen Delpont, Pjer Malvasija, Siniša Alebić, Alen Jukić, Božidar Butigan and others played a significant role on the 2000 Futsal World Cup in Guatemala passing the first round.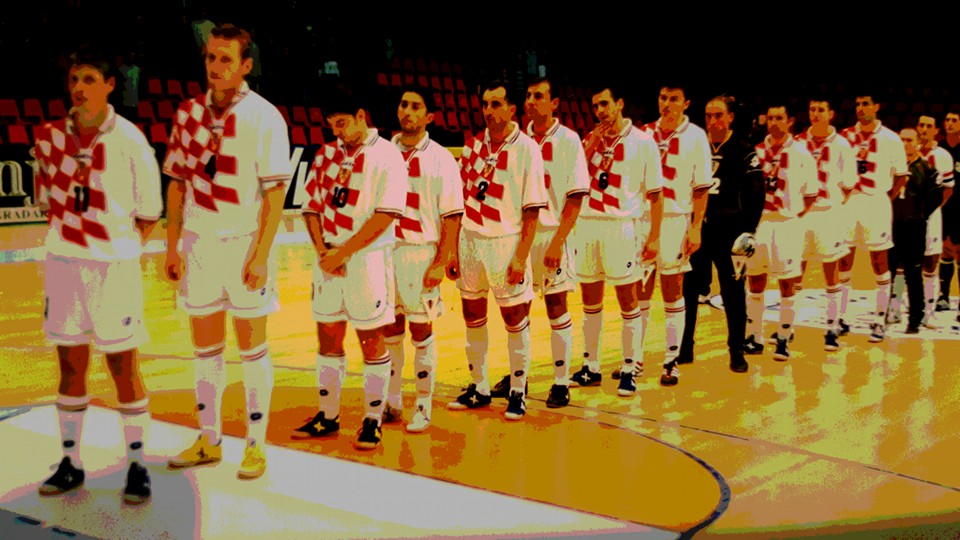 (Photo: Siniša Alebić, Aleba ST FB Page)
Moreover, they scored two victories (versus Yugoslavia and Poland) and four defeats (Spain 2x, Netherlands and Ukraine) on the 1999 European championships in Spain and Russia in 2001.
Only a few have thought that the match against Spain (0:3) in Moscow will be the last one on major competitions until 2012…
11 years without a major competition
After Euro 2001 Brnčić and his assistant, Dušan Popovski stepped down from national team coaching staff and they left the place for Božidar Šikić and young former national team and Split (most trophied Croatian club) player Mato Staković as an assistant coach. Croatia failed to qualify for 2003 EURO (defeat in a deciding match against the Czech Republic) and 2004 Futsal World Cup in Taiwan (defeat against Hungary).
After Šikić stepped down, former national team player Mićo Martić (and current coach of Finland national team) took over the squad (with Mladen Perica as an assistant coach). With them on the bench, Croatia failed to qualify for the next four big competitions - three European championships and one World Cup, with a score of six victories, a draw and five defeats. The Czechs defeated them twice in the Qualifications, and Hungarians and Italians once…
>> Mićo Martić: The Futsal Explosion is already happening
The rise and fall of Stanković's team
Stanković and his assistant Marinko Mavrović took over the squad in the fall of 2010. And they started great! With a mix of experienced players (Andrija Bogdanović, Matija Capar, Matija Đulvat, Jakov Grcić, Hrvoje Penava) and younger ones (Franko Jelovčić, Dario Marinović, Vedran Matošević, Tihomir Novak, Josip Suton) Croats won a Mediterranean Futsal Cup and almost qualified for the 2012 World Cup in Thailand.
Almost, since the last match between Ukraine and Azerbaijan was decisive. Croatia would have progressed to the World Cup with every result in that match – unless Azerbaijan wins 4:2. Of course, Azerbaijan won exactly 4:2 and Croatia failed to qualify for their seventh major competition in a row.
However, Croatia was a host of 2012 EURO on which it made its biggest success in history reaching fourth place in Europe after defeating Romania and the Czech Republic in the group stage and Ukraine in quarterfinals. However, they couldn't do more. Croatia lost against Russia in semifinals and against Italy in the match for third place. That home EURO is the biggest success of a Croatian national futsal team so far.
One year later Croatia qualified for the 2014 EURO on which they also made a significant result reaching the second round. In the group stage, they drew against Spain and the Czech Republic, scoring twice in the late minutes with a flying goalkeeper, deceased Matija Capar. In quarterfinals Croats lost against future champions Italy with 1:2.
Therefore, Stanković had a great start at Croatia's bench, acquiring a fourth place in Europe (2014), reaching quarterfinals and "controversaly" dropped out of World Cup 2012 qualifications.
However, that's where the decline begins…
Croatia managed to qualify for the 2016 EURO in Serbia after defeating Turkey (10:0), Armenia (8:0) and Slovakia 3:2. It was the only time Croatia won the qualification group in Stanković's tenure. On the 2016 EURO, Croatia lost against Kazakhstan (2:4) and drew against Russia and failed to advance into the next round. At that time, this was not considered as a big failure, despite having qualitative and talented generation, since Croats lost against better-ranked teams.
But, before that EURO, Croatia was also a host of FIFA Futsal World Cup Qualifications and that was a first major decline of Stanković's team. Croats lost against the underdog Belarus in the first match (4:7), defeated Sweden (5:1) and drew against Azerbaijan in the last round (4:4).
Croatia ended third and missed to qualify for the playoffs for the Futsal World Cup in Colombia even though they were individually better and more talented team than Belarus.
In the 2018 EURO Qualification tournament in Ukraine, Croatia had everything in their hands after convincingly defeating Montenegro and Belgium. In the last match, they needed a draw against Ukraine but lost 1:2 and missed to directly qualify for the EURO. In the playoffs, they were big favorites against a complete underdog – France. The first match in Orchies ended 1:1, and France surprisingly won in Dubrovnik 4:5 and advanced to their first major competition in history.
And here we come to the latest Qualifications for the 2021 FIFA World Cup in Lithuania which we have already written about before the playoffs against the Czech Republic. Croatia missed to defeat Russia at the home arena in Osijek and qualify directly for the World Cup. However, Croatia drew the Czech Republic in the playoffs and they were, according to most experts, a big favorite in that duel. As you know, Croatia missed qualifying for their third major competition in a row, after losing against Czechs on penalties after both matches ended 2:2.
>> Tactical Analysis: Czech Republic vs Croatia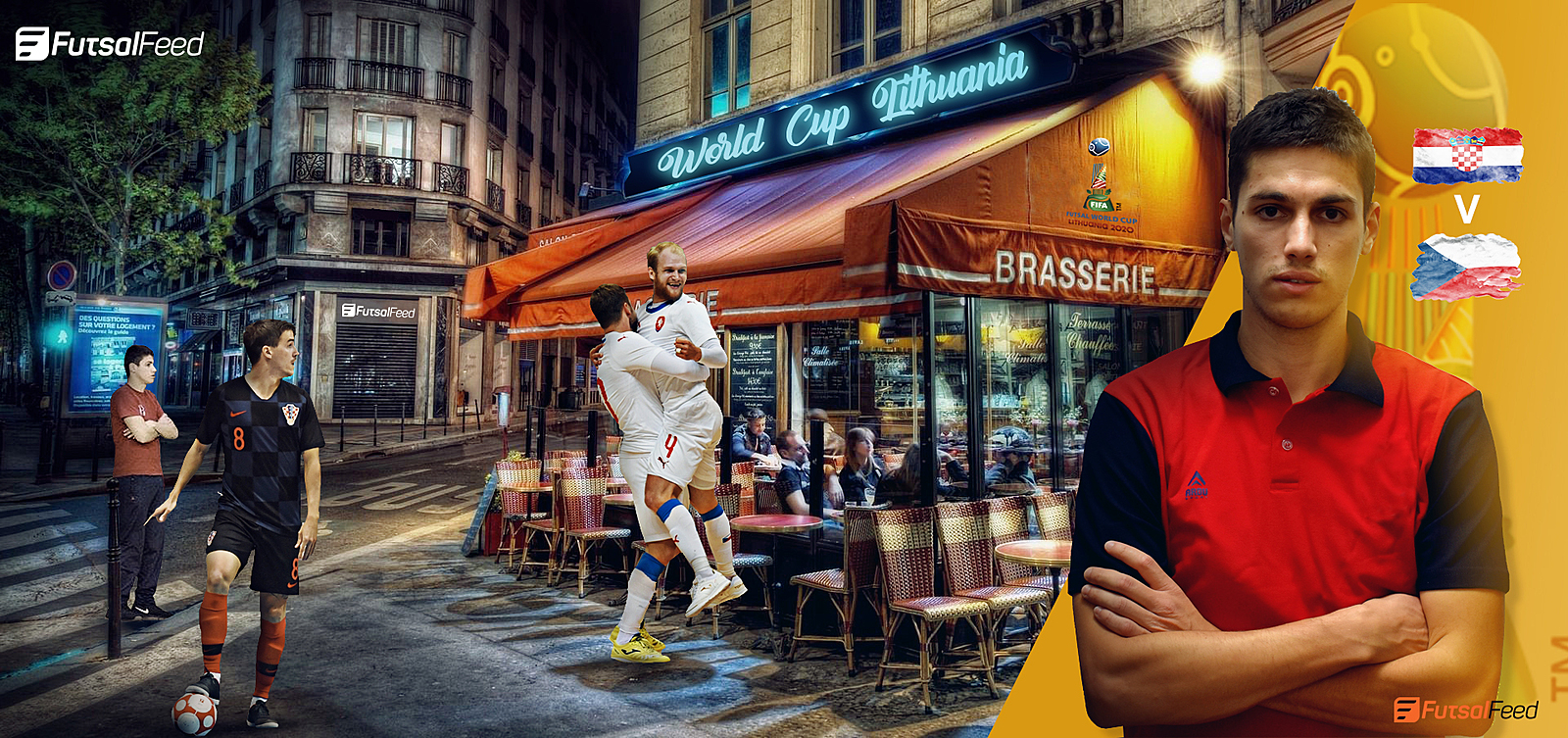 Statistical resume:
Therefore, since the beginning of the Croatian national futsal team, Croats played on six major competitions – once on World Cup (2000) and five times on European championships (1999, 2001, 2012, 2014 and 2016).
On the other side, Croatia missed qualifying for major competitions on 11 occasions – five World Cups (2004, 2008, 2012, 2016, 2021) and six European Championships (1996, 2003, 2005, 2007, 2010, 2018).
When talking about the current coach Mato Stanković and his professional staff, under their guidance Croatia qualified for two major competitions, 2014 and 2016 EURO (Croatia was the host of Euro 2012 and didn't need to qualify) and missed to qualify for four big competitions (2012, 2016 and 2021 World Cup and 2018 EURO).
Stanković was also an assistant coach in unsuccessful qualification cycle of 2003 EURO and 2004 World Cup.
Stanković has achieved the best result in Croatian national team history (4th place on home 2012 EURO in Croatia) and the third-best result (quarterfinals on 2014 EURO). However, under his guidance, Croatia missed three last major competitions (2016, 2021 World Cups and 2018 EURO) losing in the decisive matches against three nominally weaker teams (Belarus 2015, France 2017, the Czech Republic 2020). In the last seven decisive matches in major competition qualifiers, Croatia had zero wins, four draws (Azerbaijan, France, the Czech Republic 2x) and three defeats (Ukraine, Russia and France). There was also home defeat against Belarus in World Cup 2016 Qualifiers, which proved to be fatal, but in that match, we can find an equivalent in the victory over Azerbaijan (2:0) in WC 2021 Qualifiers.
In part two of this summary of dispute in Croatian futsal, we will dive a little deeper into the core of the problem and try to present differences of opinion among prominent people of Croatian futsal.
>> The dispute in Croatian futsal... part TWO!