(Author: Niko Rukavina, Zagreb/Photo: Zadarski list, zadarskilist.hr)
After Croatia lost against the Czech Republic in World Cup playoffs and missed their third major competition in a row, there was a rather "loud" quarrel in the Croatian public and media space*.
*If nothing, in media that follow futsal. Even though futsal is one of the most popular Croatian sports (according to the attendance at the home-league and national team matches) its media status is much weaker than of some traditional sports such as handball, water polo, and even volleyball. Besides, the Croatian Football Federation (CFF) treats futsal as it is some kind of an amateur sport. A lot of things could be written about the relationship between CFF and Croatian futsal, and we will certainly touch on that topic in these texts, but the main focus of this bipartite analysis will be regarding the results of the Croatian national team and disagreements over its leadership.
We need to emphasize that this quarrel did not arise overnight. The conflict of opinion within Croatian futsal exists for many years.
In these two texts, we will try to summarize the long-lived dispute in Croatian futsal and its consequences.
In the first tart (published on 2 December), we have summarized the historical overview of the Croatian national futsal team performances (with an emphasis on the period since the current coach Mato Stanković took over the national team).
In the second part (this one) we will bring you an overview of differences of opinion among prominent futsal figures in the country and try to summarize the complete story.
The dispute in Croatian futsal… part TWO:
Two sides of a story
After the defeat against the Czech Republic, Stanković stated for the Croatian Football Federation:
"We cannot believe it. In these two matches, we were the better team. The total score should have been a three-goal difference for us (…); we played great, created plenty of chances, and Czechs shoot from the centre, and the ball bounces into the goal. We had everything. We dominated, but it all came together for us not to progress ".
A few weeks later, Stanković confirmed those statements in the TV show "TIMEOUT" at local Dubrovnik television (Stanković is from Konavle Municipality, which borders the City of Dubrovnik).
"I think we played both matches rather well — especially the second match in Brno. We didn't react well in the final stages of the attack. If I could go back, I would not change anything in the way I led the national team ".
Before the match, leading players in the national team said that they don't underestimate Czechia but that Croatia is objectively a better team. On the other side, the national team coach often emphasized the qualities of the Czech national team and gave statements that Croatia is not a favorite in the match but that the chances are 50:50.
Stanković gave a little bit of a clumsy statement for the CFF: "We have better individual players, but Czechia has a better team." Cynics interpreted that statement that Croatia has better players, but that Czechia has better coaching staff.
"I have talked with the people who run Croatian futsal and they will decide about my destiny. After the loss against France, I have put my mandate at my disposal. But, I guess they thought that I earned some credits for all the good I did for Croatian futsal", said Stanković on DUTV.
In Tribina.hr podcast, president of Futsal Dinamo Zagreb (Croatia) and Swedish national team coach Matija Đulvat looked back on the current state of Croatian futsal:
"This is not the first time we get knocked out. We can't talk about lack of luck all the time. According to his role, the coach should have the most significant responsibility, but he is not the main "culprit" for this result. His capacities are known to everyone who works in futsal. It is necessary to ask those who run futsal in Croatia and who make decisions about the coach, why is Stanković still here? We have incredibly hard-working and qualitative players, and we did not qualify for to last three major competitions. "
In the continuation of the conversation, Đulvat emphasized that Stanković is not responsible for getting knocked-out and bad results.
"Responsibility lies solely on the Croatian Football Federation who treat futsal just how an uninterested stepmother would and who don't have any strategy for futsal development."
Stanković had the opportunity to reply to these statements on the local TV show, where former Croatia's coach and current Finland's coach (who will play the second Futsal World Cup qualification playoff match against Serbia on 9 December) Mićo Martić gave audio statement.
"Regarding results under Stanković's tenure, there were big successes, but also some oversights. What I resent is the style of play that was not recognizable, especially in the defensive phase. I know that the coach doubted some of the players and benched them after the smallest mistakes. In the end, he played with a small number of players in the rotation, and our best players did not have the energy in key moments to bring the match to the finish in the best possible way. What particularly bugs me is that we went backwards in the education of coaches. In my opinion, Stanković staying as the coach of the national team would be a "finger to the eye" to Croatian futsal.
Stanković responded to Martić in the same manner:
"This is ridiculous. I'm being attacked by a person who led the Croatian team and did not qualify for any major competition. A person who won much fewer trophies than I. Mato Stanković won't be a Croatian coach forever. Then we shall see who was right. During my tenure, Croatia made its best result in history".
Stanković was also critical towards some prominent individuals who publicly criticized him in the media, like former Croatian national team member Sandro Salacan.
"I don't want to be rude towards anybody; I have my own opinion. I think it would be a good idea to change the coach for the national team to reset. Stanković said a lot of misstatements in the show." Salacan said for the local TV.
Among the coaches who are mentioned as Stanković's successor is his current assistant Marinko Mavrović, then Duje Maretić, a young coach of current Croatian champions Olmissum and two renowned Croatian experts currently working in neighbouring Slovenia – Kujtim Morina (Dobovec) and Robert Grdović (Ptuj).
Grdović commented on the national team's match for the Croatian media Index.hr:
"I am sorry that these lads won't get the chance to experience the magic of the World Cup as we did in Guatemala. In my opinion, the key is that we missed a lot of opportunities in the first match. We didn't take enough risk. I can't blame the players for anything. The coaching staff had to give more, although I'm sure that the coach did to the best of his abilities. We were also a bit unlucky, but the coach has been in the national team for a long time, and an analysis of his accomplishments is in order", Grdović said.
>> Robert Grdović talks about postponed AFC Futsal Championship and predicts the outcome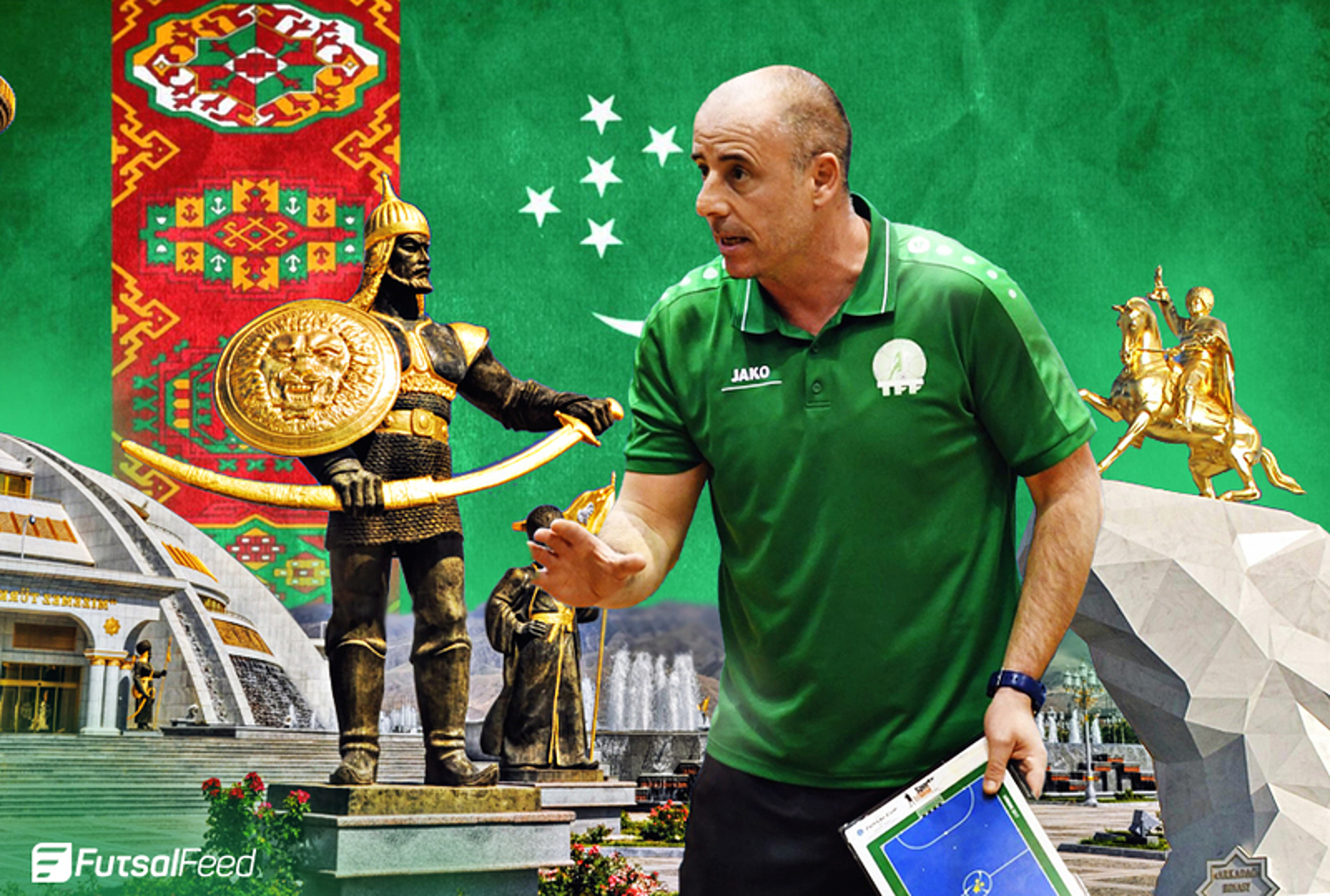 In order not to turn out that Stanković is alone against everyone in this story, current coach of futsal club Hajduk Split (doesn't have formal relations with a famous football club from Split) Mirko Vrcan stood in Stanković's defence:
"I don't like trampling and shoeing people when they're at the bottom. The coaching role is the most ungrateful and the most difficult one. Along with Mićo Martić, Mato Stanković is Croatian most respected expert. His former results speak for themselves. He achieved the best result in the history of the Croatian futsal team, and he certainly deserved to be in this position", said Vrcan, but also noted:
"But in sports, the result is the measure of everything. Stanković must admit that he missed to qualify for the last three major competitions even though not qualifying for the World Cup is not such a big failure, in my opinion. Since Europe has only six or seven representatives on Futsal Mundial, the qualifiers can be a lottery. In my opinion, the only real setback in his entire term was 2017 when we lost to France in the playoffs for the 2018 Euro. Defeat from the Czech Republic is not a big stumble since we were better in both matches and lacked luck. But the situation in the national team may have reached its maximum. I have nothing against Mate, but in sports, the result is the measure of everything. ", said Vrcan for Dubrovnik TV
What do the players say?
After getting knocked out in the qualification playoffs, two out of the three most prominent current Croatian players gave their opinion.
"I think that the national team had to do more even though we played some important matches very well. I think that we did not give our maximum. We have a superb generation, everything that we need. In the last few years, we didn't justify our expectations." said Croatian captain Franco Jelovčić in his guest appearance in CROFutsal's radio podcast led by prominent Croatian futsal journalist Jerko Šimac (CROfutsal.com is the longest-lived Croatian futsal magazine, currently the only one).
"None of us should run from responsibility. As a captain, I have to say that I have not played in line with my expectations. Honestly, Stanković has been with us for ten years, and I think that things have reached their maximum. We went through it all, from top to bottom. It is my opinion that we need new energy, to change our work system, with all due respect to Stanković", continued Jelovčić.
Dubrovnik-born Dario Marinović, by most futsal pundits in Croatia, the best player of this generation (with Jelovčić and Tihomir Novak), gave his view of the situation for the Dubrovnik's local TV show.
"This is certainly a defeat that hurts and will hurt. In my opinion, this was the most important match since I'm on the national team. Before the match with the Czech Republic, I said that we are a better team and that we have to qualify for the World Cup. I still stand behind those words. With all respect to Czechia, we should have won. As a collective, we all have to bear the guilt for this defeat. We were not on our best level – us players, especially key figures and the coaching staff. I think that some changes are necessary. I don't plan on badmouthing the coach. But, if CFF thinks that he is the best solution, then they should do something different elsewhere because in the last 5-6 years we are in constant fall, and that has to change".
National coach's tenure summary
If we summarize the Croatian national coach's tenure, since 2 November 2011 by the time of publishing of this article (4 December 2020), the conclusion is as follows:
It is a fact that this coaching staff, with Mato Stanković on the head, made the most significant success in the history of the Croatian national futsal team, finishing fourth in 2012 EURO.
It is a fact that Stanković led the national team well in the first four years of his tenure and established it as one of the best in Europe.
It is a fact that Stanković won against some of the best national teams in the world (Argentina, Italy, Iran) in friendly matches.
But it is also a fact that February 2021 will mark nine years since his biggest success on a major competition (2012 EURO).
It is a fact that February 2021 will mark seven years since the last success in a major competition (2014 EURO quarter-finals).
It is a fact that Mato Stanković did not qualify for the last three major competitions, getting knocked-out by teams that are individually not as good as Croatia.
It is a fact that in the last seven deciding matches for qualification on a major tournament, he does not hold a single win (Azerbaijan, Ukraine, Francex2, Russia, and Czechiax2).
It is not a fact, but it is a mainstream opinion that Stanković and his coaching staff had the most talented generation of Croatian futsal players in the last ten years at their disposal with the likes of Jelovčić, Marinović, Novak, Luketin, Perić, Đuraš, Suton brothers, Matošević, Postružin, Horvat, Čekol, Kanjuh, Perišić, Martinac, Grcić, and others.
Besides, in statements given after getting knocked-out by Czechia, two pillars of the national team (Marinović and Jelovčić) said that they think some change is needed.
Is Stanković responsible for the failures in the last seven years?
Mato Stanković did not put himself and his coaching staff at the head of the Croatian futsal team. He was put there by Croatian Football Federation. To be the coach of any national team in the world is a great honor. And if you're a coach of a national team that competes under the auspices of the country's wealthiest sporting federation, it can be a pretty comfortable job.
It is entirely understandable that CFF decided to keep Stanković after failing to qualify for the World Cup in Colombia. He had two successful EURO campaigns before that, and the next EURO in Serbia was behind the corner. It is partially understandable that CFF kept Stanković and his staff after getting knocked out in the group phase of the 2016 EURO in Serbia. Some credit for successful 2012 should have existed…
However, do you believe that in football, basketball, or some other popular sport in your country, a coach would 'survive' after failing to qualify for a major competition twice in a row with such a qualitative team? Hardly likely.
Stanković and his coaching staff managed to survive getting knocked-out by outsiders, France, in 2018 Euro playoffs. They were also given the opportunity to qualify for the World Cup 2021. It has been almost one month since that failure. For Croatia, 2022 EURO qualifications begin in a month and a half.
And still, coach Stanković is here. Maybe he survives the third big failure in a row…
And what about Croatian Football Federation (and Kristijan Postružin scandal)?
In the qualification playoff for the Futsal World Cup, a big scandal happened that went rather quietly in Croatian public and media space. The scandal that would echo in any sport that has better media coverage than futsal…
In the second playoff match in Brno, Croatia's Kristijan Postružin did not play because he got awarded a yellow card in the last match of the Elite round against Russia (3:4), and another one in the first playoff match against Czechia.
However, Article 41.04 of the "Regulations of the UEFA European Qualifying Competition for the 2020 FIFA Futsal World Cup" clearly states:
"Single yellow cards expire on completion of the elite round, but pending yellow-card suspensions are carried forward to the playoffs. "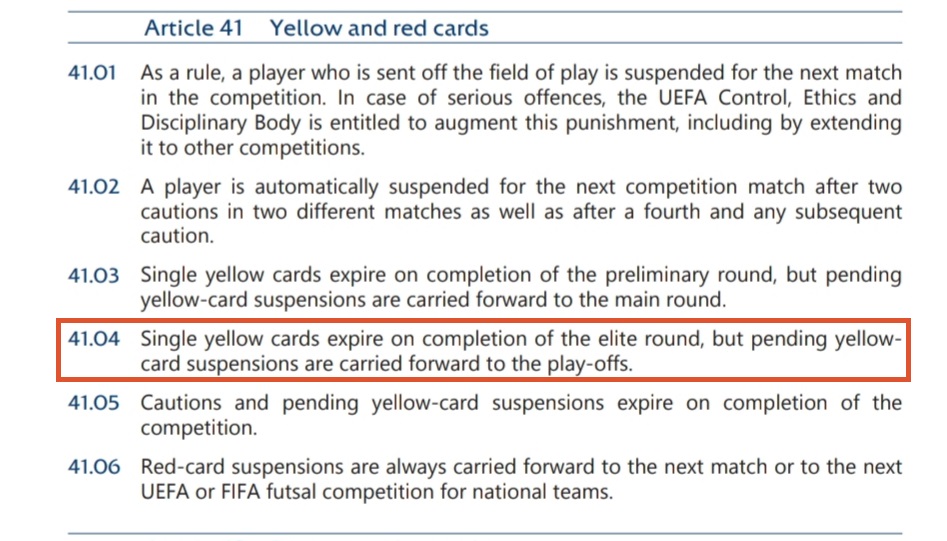 Since Postružin got a yellow card in the last match of the Elite round, judging by UEFA's Regulations, that card should have been erased before the playoff start.
That means that Postružin had every right to play in the second match against Czechia.
Kristijan Postružin might not be the best player in the Croatian squad, but he is one of the most grateful ones. He is a multi-purpose player who brings an additional dynamic to the match and has matured with years and experience. Postružin would definitely be useful for Croatia in the return leg, mostly when the match went into extra-time and some carriers of the team had slight problems with injury.
Would Croatia have won the match in Brno if Postružin had played? Would Croatia have qualified for the World Cup? Absolutely no-one can know. But the fact remains that Croatia did not win that match, and Postružin did not play in it because of the mistake of someone in CFF who looks after futsal and the Croatian national team.
Maybe, in the end, "luck" had nothing to do with failure…