FutsalFeed would like to draw your attention to one of the most detailed futsal yearbooks that we have ever seen. A comprehensive analysis of worldwide futsal matches for the 2020/2021 season was made by Liberto Conceição. The book has 1026 pages and all the countries of the world are covered including all the competitions.
The book will be available for purchase in the coming weeks and it will be available for Kindle and other similar platforms. Currently, however, you can purchase the English version of the Yearbook through this Amazon.de link.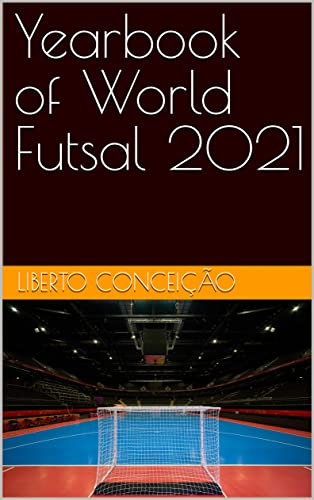 The Liberto's Yearbook of World Futsal 2021 brings you match details of all 52 games at the FIFA Futsal World Cup 2021 in Lithuania including graphics to show the position of the players on the field, scorers with goal times, attendances, yellow and red cards – even the referees' names and thorough description of all squads present in the finals.

Match details of all 214 matches for the FIFA Futsal World Cup 2021 including line-ups, scorers with goal times, attendances, yellow and red cards.

Full league and cup details with a section listing all the league champions and cup winners for every country in the world along with a written review of 2021.

Match-by-match coverage of every club in the top division of Argentina, Brazil, Italy, Japan, Portugal, Russia, and Spain including scorers and goal times along with all the information about the squads.

Unrivaled coverage of the UEFA Futsal Champions League and Copa Libertadores including match details for every game played.

Find out how Portugal conquered the world in Lithuania; how Sporting Clube de Portugal under Nuno Dias became European champions or how Morocco became African champions for the second year running. Wherever futsal was played in 2020/21 LIBERTO'S YEARBOOK OF WORLD FUTSAL 2021 has it covered.