The United States of America is arguably the most successful sports nation of all time, with 1,127 gold medals on the Olympic Games (Summer and Winter) and 2,827 in total. Just to make a comparison, the second most successful country is the former Soviet Union (1,204 medals, 473 golds) and third is Germany with 1098 medals, out of which 350 are gold medals. So, the US has almost more gold medals than the Soviet Union (473), Russia (195), Germany (350, 67 as West Germany) and East Germany (192) - combined!
The US is by far the most dominant nation in their national sports such as American football, baseball, basketball and they are one of the best nations in hockey (with the greatest national league).
Nevertheless, the U.S.'s connection with classic football, or as they would call it "soccer", is very complicated. Americans love soccer. For start, the women national soccer team is by far the most successful in the world's history, clinching medals at all eight Women's World Cups (four out of which were gold).
Soccer is, according to some studies, the fifth most popular sport in the US, with Major Soccer League having bigger average attendance than the NBA and NHL. Ok, it is reasonable since football/soccer stadiums are much bigger than basketball/hockey arenas, but you see the point… Americans love soccer!
And what about futsal? Hey, this is where our interview starts…
Futsal World Cup in Brazil 2008 was the last on which the U.S. national team participated. They lost all four games with a goal-difference 5:24. However, when we look at the beginning of futsal history, the USA clinched silver and bronze medal on the first two World Cups! In 1989 they defeated Belgium (3:2) in the match for the third place, and three years later (1992) lost in finals against Brazil (1:4).
So, we asked Dušan Jakica, a native Serbian who recently become the U.S. futsal team's head coach, how come that the U.S. was one of the biggest futsal powers back then, and now is, we can say, an amateur futsal nation?
"Americans have a big tradition of playing indoor soccer. At the beginning of futsal, American professional outdoor soccer was in a state of disarray but the U.S. had really strong indoor soccer leagues. Some of the players from the former Yugoslavia also played, out of which Hajduk Split's football star Slaviša Žungul was maybe most famous. There were also many Europeans, British and South Americans and they were paid quite well. Therefore, because of the popularity and high level of indoor soccer professionals in the country, the United States was able to field one of the best teams during the beginnings of futsal", said Jakica, a mechanical engineer by profession, and continued:
"But, as the game of futsal developed, Americans remained to play only indoor soccer and because of the fall of the MISL at a level much lower in quality than in the late 1980's and early 1990's. Thus the difference between the two sports has grown in America. Futsal has strongly changed since I have played it, and I didn't play it such a long while ago. While other nations dedicated themselves to playing and studying futsal, Americans remained keen on playing the boarded indoor soccer game", Dušan Jakica explains in the hotel lobby of Poreč's hotel where we took our interview.
Jakica was appointed as the new head coach of the U.S. futsal national team in September 2019, on the recommendation of Otto Orf, one of the most prominent names in the U.S. futsal, with whom we also took an interview during their time in Poreč, Croatia.
"When we started, I didn't have one player on the national squad, not even one! We started from complete zero. The U.S. Football Federation representatives told me that the immediate goal is to qualify for the World Cup that should take place this year. But first, we had an international tournament that some local businessman organized in Miami, Florida. Participants? World champion Argentina, Brazil with their best squads, Mexico and us."
"I got a list of players that I didn't choose, many who had never played futsal and we planned our first camp, but due to the extreme weather conditions associated with hurricane Dorian that struck Florida in September the tournament was cancelled. Even though that would have been a historical event for American futsal, maybe the cancellation wasn't so bad for my team after all. How do you think we would have done playing against the best futsal teams in the world with a group of strangers who didn't even know the regulations of futsal?"
Jakica brought a great experience in the U.S. futsal since he has UEFA B Pro License for futsal and has spent 20 years as a futsal coach and 12 as a professional futsal player. But becoming the head of the U.S. national team was a completely different experience...
"When that tournament was cancelled, I sat with Otto and assistant coach Pablo Da Silva and decided to organize a training camp instead. But, some of the players who were on the list for that international tournament in Miami, declined to attend the camp. So, we started collecting a list players. Since I was new in America, Otto was a huge help. We collected players on recommendations and by the principle: 'Hey, do you know some good players who can play futsal? Ok, send them...' or 'Is he good? Great, send him."
In few months, Jakica and his staff assembled an enormous body of work. From 17th September 2019 until 26th January 2020 they had organized six Identification (ID) Camps with all the recommended players from the selected areas (Philadelphia, Chicago, Naples (Florida), Minneapolis, Dallas and San Francisco) and three Full Camps (Akron, Chicago and San Francisco) with players who had been selected from those ID Camps.
"In four months we have observed and tested more than 500 players! On the first camp in Akron, Ohio, I had realized that these players don't have any basis in futsal. They didn't know how to make a false movement or to play individual defence. So we started from the very beginning, and after every camp, I talked and conducted individual evaluations of every player. Some of them told me that they learned more about futsal in those five days than they had in the rest of their lives. That confirmed to me that we were on the right track."
Less than six months after the first camp, Jakica came to Poreč (Croatia) on Futsal Week Winter Cup with a respectable crew…
"After the first camp, we made a list of several quality players. After the second camp, we added four new names and after the third camp four more. Now we had 14 good players. Ok, let's move on, we said. We filtered players, camp by camp, and eventually, we made a base of 30 to 40 quality players that can play and represent their country on an international level. But, everything started with camps. They were the basis."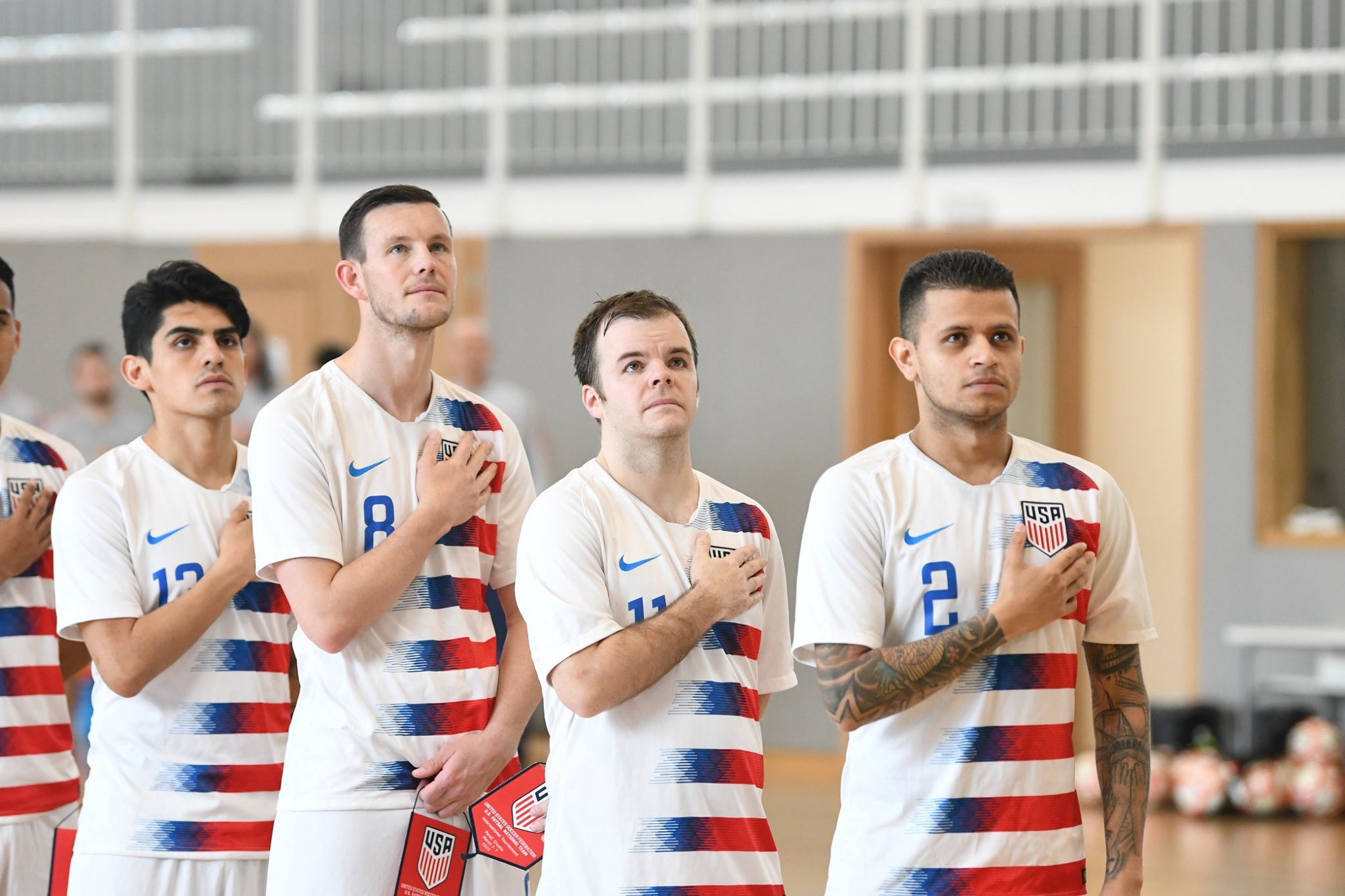 Most of those players, Jakica explains, play indoor soccer and local futsal tournaments. What is interesting, the U.S. still doesn't have its national league. Last four years there were rumours that the Professional Futsal League might start. The organization was established in 2016, the league intended to begin in 2018, but, as one can see, there is still no league, and nobody knows when it will start.
Businessman and Dallas Maverick's owner Mark Cuban has purchased a principal ownership stake in the PFL, and the idea was that a professional franchise from another sport became a patron of futsal clubs that would participate in the PFL. So, it was the idea that futsal club from let's say Minneapolis becomes a part of a bigger franchise like Timberwolves (NBA), Vikings (NFL), Twins (MLB), etc.
"The Americans see professional sport as a business, and all big leagues are private, they are not under the patronage of soccer, basketball, or hockey associations. Therefore, the idea is that every club enters the PFL with the million dollars investment, which would be a guarantee that they would stay in the league."
And how do you scout players for the national team then?
"First of all, through recommendations. But, there are some private regional leagues, and the most popular of them is National Futsal Premier League, the semi-professional league in Midwest in which the teams from Illinois, Michigan, Ohio, Indiana and Wisconsin participate. There are 10 teams with most of the players playing in their free time, mostly for socialization. Therefore, the quality of futsal is not exactly at the highest level…"
But, even though futsal is not very developed on the senior level, it is widely spread on youth level…
"In the US futsal is perceived as a development sport for soccer players, the sport that enhances football performance, for more frequent touches and quick decision making in a small space. There is the US Youth Futsal league which is run by Jon Parry with technical director Keith Tozer and our Otto is the director for goalkeepers. Youth futsal is a nice business in America, senior futsal has yet to take hold."
And what about women futsal? The women soccer team is the most powerful football force in the world, but you do not have women's national futsal team…
"Unlike men in the United States, that mostly play their traditional sports like American football, baseball, basketball and hockey, football (soccer) is the most popular women's sport in the USA. About 60 per cent of women who play sports, play football. Some of them go to basketball, softball or volleyball, but football is the most popular."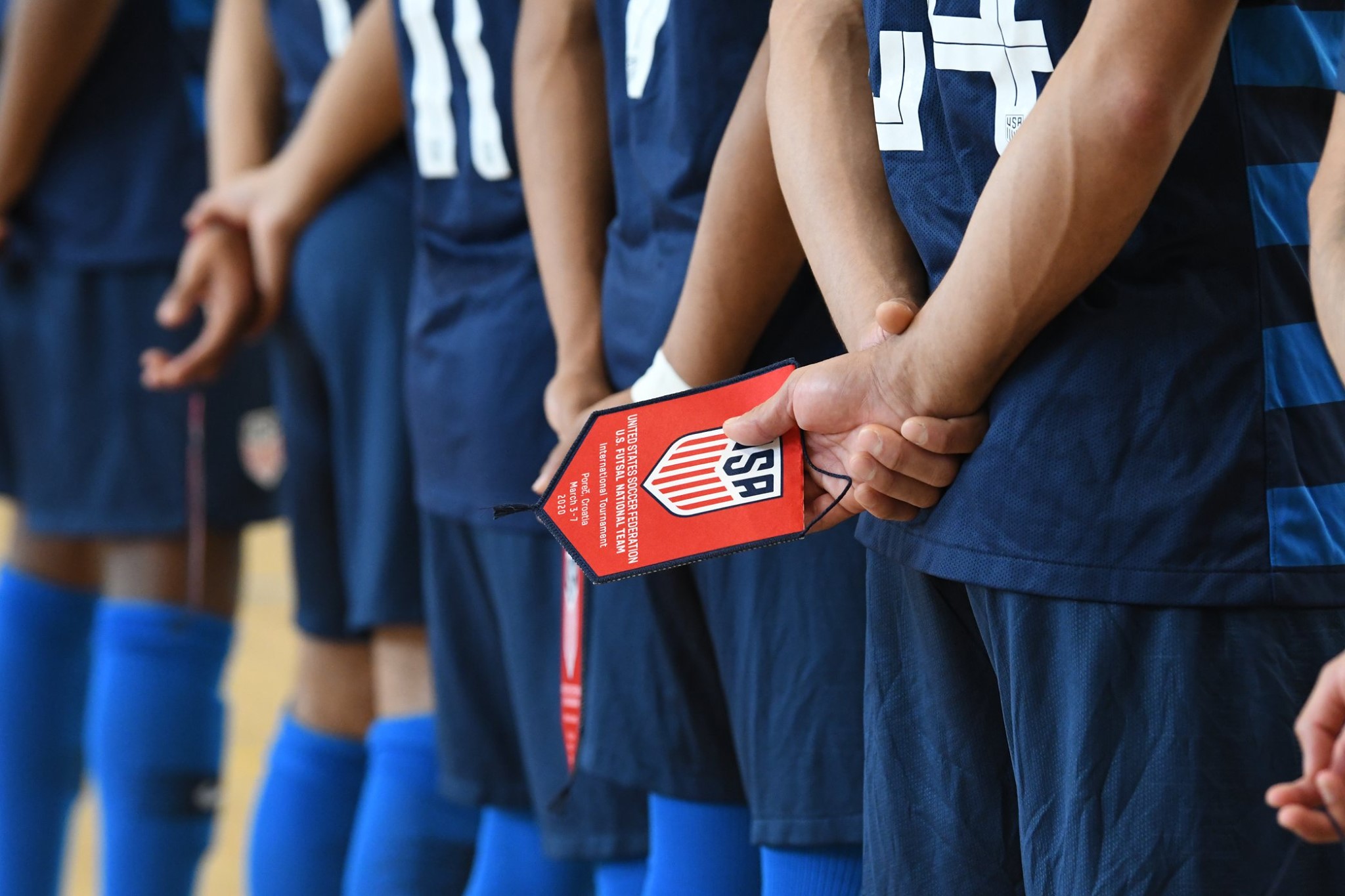 "I sincerely believe that the USA has great potential for women's futsal. I believe that the U.S. women's team can become one of the best teams in the world in a very short time since women's futsal is not quite developed on a global level and we have a huge "pool" of women who play football. I believe that the U.S. women national team could compete with teams from Spain or Portugal in only a few months."
But, Jakica is still a part-time employee, he doesn't have a long-term contract so his hands are currently tied.
"I sincerely believe that futsal in the USA has enormous potential, not only on the senior level but also with the youth and women's selections. If U.S Soccer has faith in my ability and invests in this vision by allowing me to establish a women's national team, Under 21, Under 19 and Under 17 teams, the United States will make a tremendous impact on the futsal world quite soon."
What are the biggest obstacles for the development of the U.S. futsal?
"Well, there is a great lack of quality coaches and referees in the country. So, the first step would be to educate coaches, get them licenced and establish standardized procedures of working in all the categories, just like Mićo Martić did in Finland", says Jakica and continues:
"If you want to be the best in a sport, and Americans know how to be the best, you have to invest in knowledge, to educate coaches and referees. You have to develop a system. There is enormous room for improvement, but it is a long process and it takes hard work."
And that can be a problem. We all know that Americans acknowledge only the best, the champions. So, what are the chances that the U.S. Soccer will say – 'Ok, futsal is not developed in our country, but it has great potential, both in global and national terms. Let's invest in it!?
"First of all, we are not magicians, we cannot take a magic wand and say – 'Poof, okay, now we are the best'. My team and I took over the national squad just over four months ago and assembled a group of random players that had no previous futsal experience. The progress we have made is remarkable. One acquaintance told me the transformation is some sort of science fiction. And now we are faced with the qualifications for the World Cup. I believe that qualifying for the Futsal Mundial in Lithuania will make the difference, seal our story and then we can devote ourselves to the development of American futsal".
CONCACAF Futsal Championship (which is at the same time qualifying tournament for the Futsal World Cup) is expected to be played in May in Guatemala, but it will likely be postponed due to coronavirus outbreak that has immobilized the whole world.
> How will coronavirus (SARS-CoV-2) affect futsal?
However, Jakica believes that the USA drew a good group, with Cuba as a seeded team, El Salvador and the winner of the qualifying stage between Puerto Rico and Nicaragua.
"Since the defending champions Costa Rica, current vice-champions Panama and home team Guatemala are considered the best teams on the continent, we are glad to have drawn Cuba. But it won't be easy. We played quite well on the Futsal Week Winter Cup 2020 (third place, authors note), but the tournament in Guatemala will be a completely different animal. The goal is to win the group and avoid Guatemala in quarterfinals. Then, we would play against Trinidad and Tobago or Guadeloupe. A single match with the winner heading to the World Cup", Jakica told us in the end.
Help us to continue to develop FutsalFeed with new features, and more ORIGINAL articles. You can DONATE HERE. Thank you! #FutsalisHere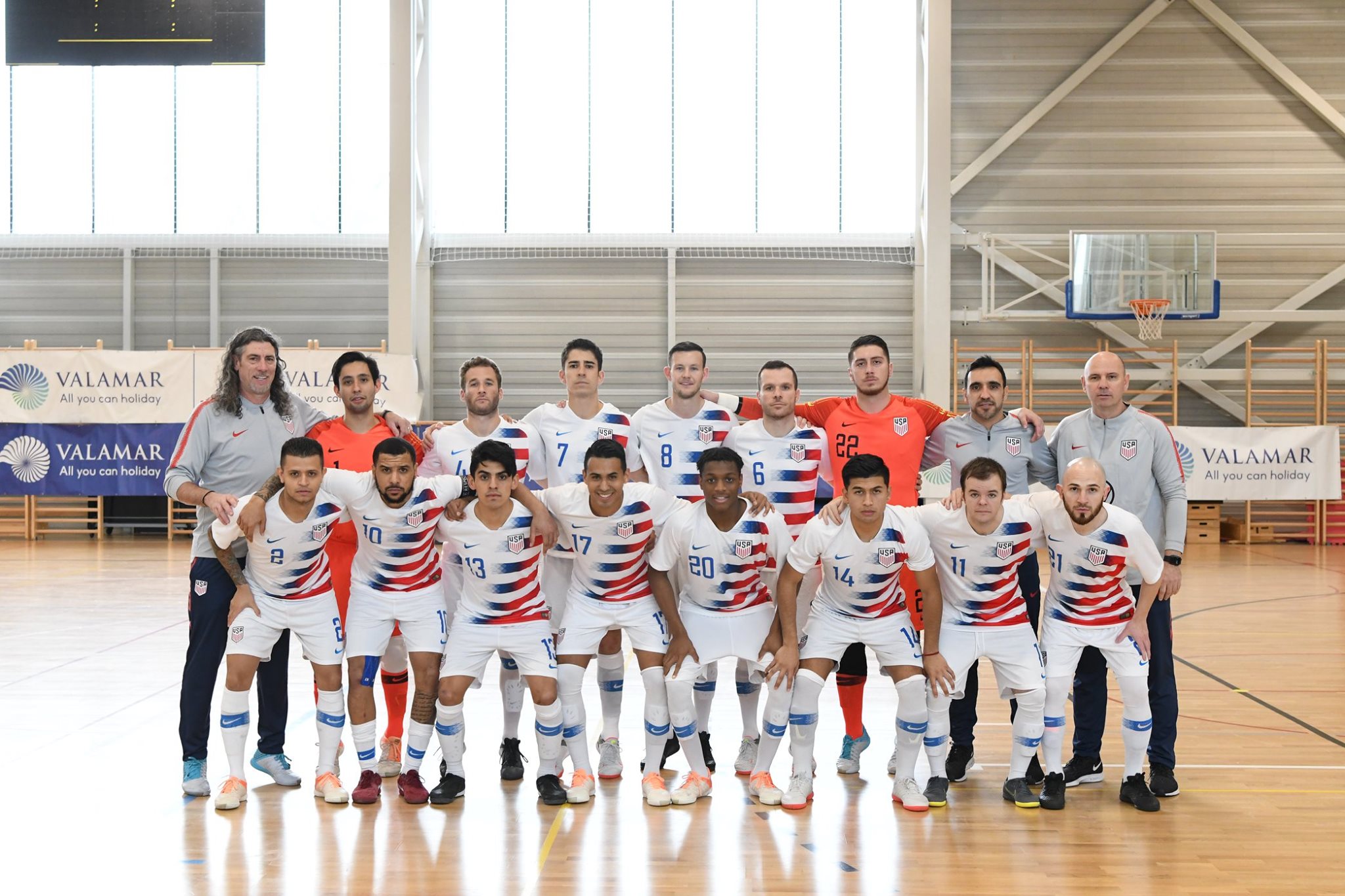 >>> 4+1 easy ways how can you support FutsalFeed