The voting for the FutsalFeed Best Team of 2020 Awards powered by Senda Athletics is almost done. If you haven't already, you only have two more days to cast your vote for the best futsal players of 2020.
A couple of players have a nice lead in front, but some of them will be locked in this competition until the very end. We advise you to take a look at our current leaders in this competition.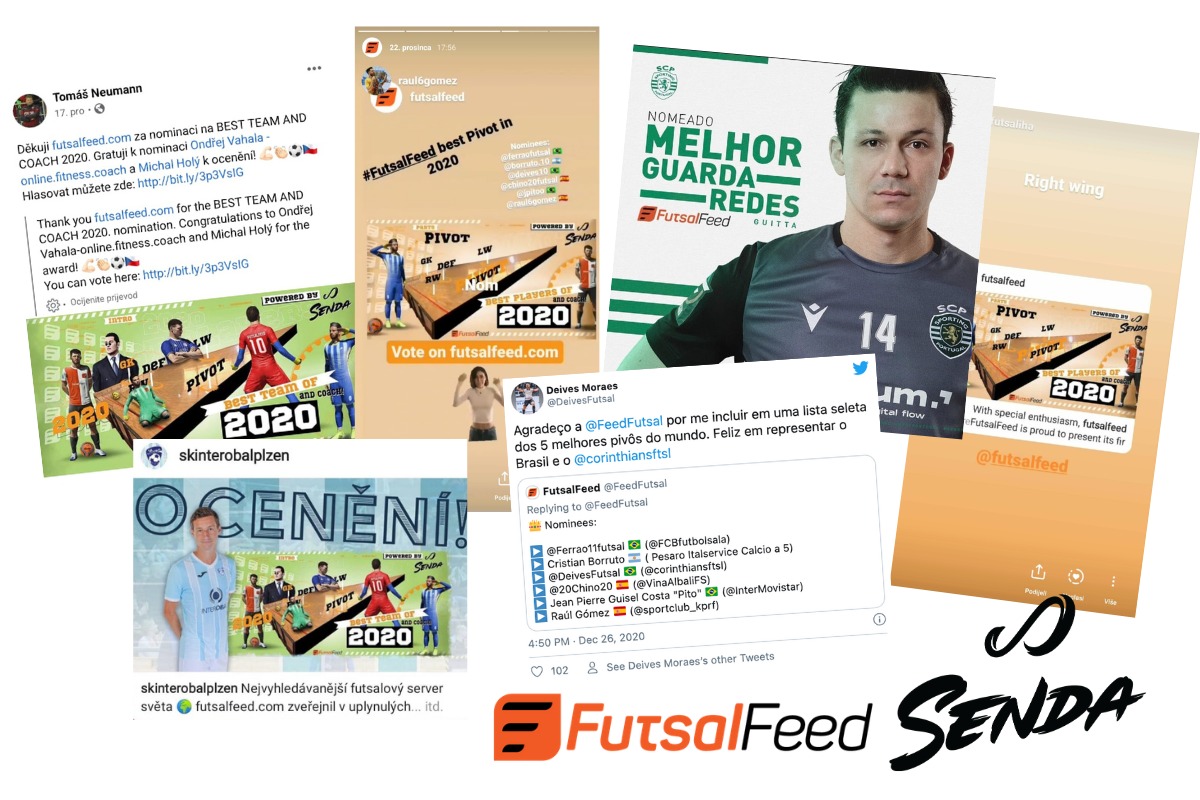 >>> Leading players - FutsalFeed Best Team Award 2020
We would also like to give thanks to many futsal players, clubs, enthusiasts, pundits, and the entire futsal community for sharing the inaugural FutsalFeed Best Team of 2020 Awards powered by Senda Athletics!
We're glad that some of the biggest futsal stars at the moment invited you to give them your votes. Players like Guitta, Romulo, Asadov, Raul Gomez, Deives, Gadeia, Douglas Junior, Bilal Bakkali, Ondrej Vahala, Yassin Mohammed... all contributed immensely to this competition thanks to their shares and retweets.
Agradeço a @FeedFutsal por me incluir em uma lista seleta dos 5 melhores pivôs do mundo. Feliz em representar o Brasil e o @corinthiansftsl https://t.co/S4LkFkE1dM

— Deives Moraes (@DeivesFutsal) December 26, 2020
We are also happy that many big futsal coaching names and national teams selectors also recognized this award, including the likes of nominated Tomaš Neumann, but also the prominent futsal names such as Dušan Matić and Matija Đulvat.
Futsal clubs are places where the magic happens. Therefore, we'd like to extend our thanks to all futsal clubs that shared our Award competition and cheered for their nominated players: Sporting CP, Skinterobal Plzen, Futsal Dinamo, Sparta Praha, and others.
The futsal community is in the heart of everything we do, and we'd like to give special thanks to all websites, social media accounts, content creators, and other futsal enthusiasts that shared our competition: FutsalWeek, Union Sports Agency, Futsal Iran, Futsal Balkan, chbfutsal, Ukrainian Futsal, IRNA Francais, Fiel Fiera, and others...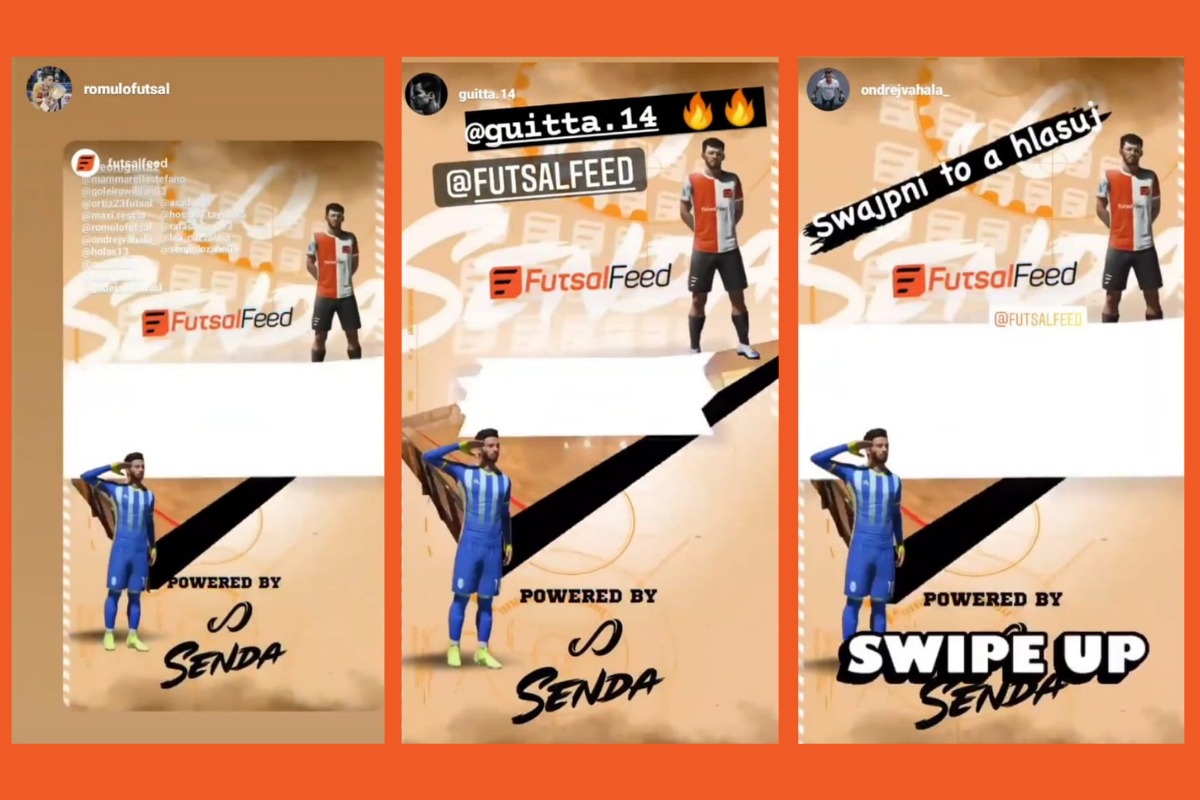 We sincerely apologize if we left someone out, but there are still two days left to cast your vote for the FutsalFeed Best Team of 2020 Awards powered by Senda Athletics, so maybe we will add some new names to this list before the competition's end!
#Iran #Sport

L'Iranien Hossein Tayyebi, qui joue pour le club portugais Benfica, a été nominé pour le meilleur joueur de #futsal du monde en 2020 par le site @FeedFutsal.https://t.co/DkK5DucU4q

— IRNA Français (@Irnafrench) December 21, 2020
Find more about all the nominees for this year's Awards and cast your vote:
>>> FutsalFeed Best Team of 2020 Awards powered by Senda Athletics