The inaugural FutsalFeed's Best Futsal Team 2020 Awards powered by Senda Athletics is over. After we showed you how this story got viral among players and clubs, in the next article we will show you what media outlets around the world reporting about our awards.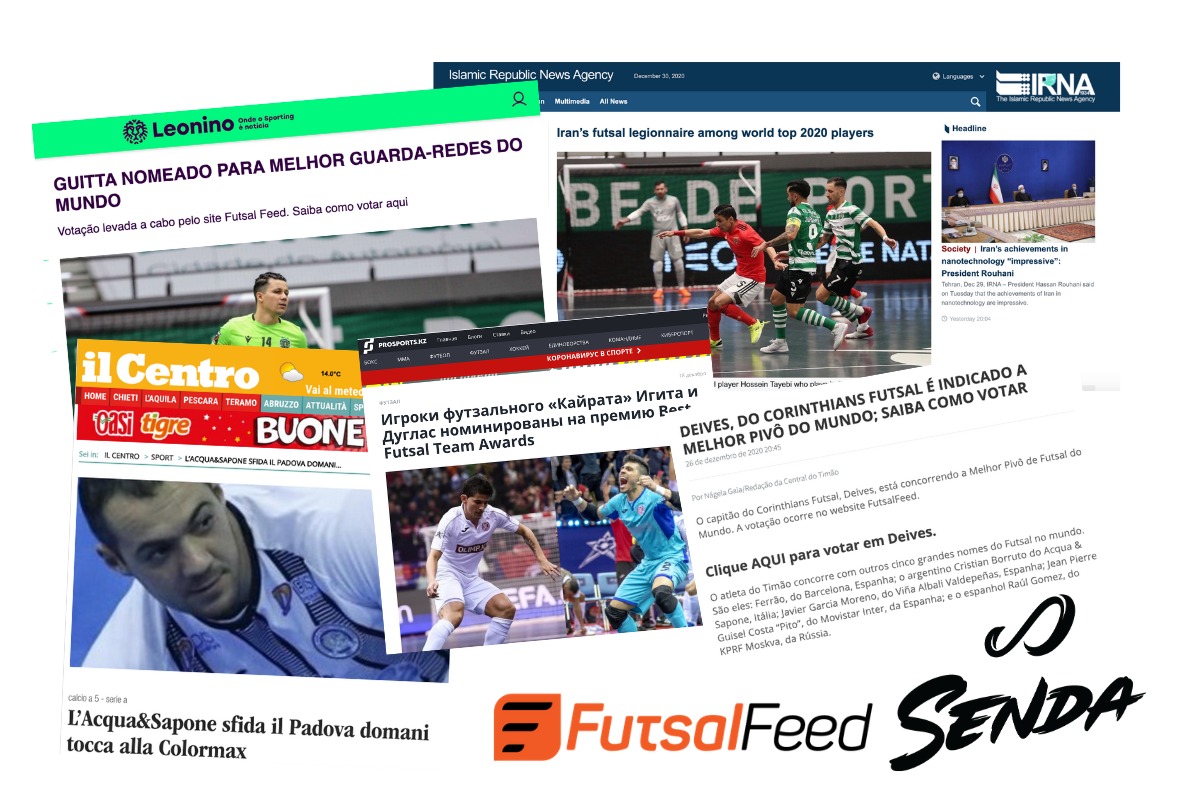 From Russia to Brazil!
Sports.ru is writing that Higuita and Douglas are nominated for the best team, and how this is the only futsal award in which the fans will decide the winners.
"Two representatives of AFC Kairat and the national team of Kazakhstan have been nominated for the annual prize awarded by the world's most visited futsal portal FutsalFeed", Prosports.kz reports.
Like them, many media outlets like ainews.kz, sports.kz, qazlive.kz and yandex.kz in Kazakhstan reported about awards.
Respected Iranian news agency Tasnim reported about our awards, and among them, there were also reports at Kayhan.ir and irna.ir.
Ukrainian futsalua.org also reports about awards, and also a lot of attention about the award in leading Balkan's futsal website futsalbalkan.com.
Italian ilcentro.it writes about the nomination of Mammarella with a description: "This nomination is the icing on the cake for Mammarella, who is securing the first place of the Nerazzurri with his miracles."
Portuguese leonino.pt writes about the nomination of Sporting's Guitta, and the news is published on the official website of Sporting.
Brazilian media outlets also write about FutsalFeed's awards. Centraldotimao.com.br highlighted that Corinthians Futsal captain Deives is competing for the Best Futsal Center in the World.