After an exciting and shocking result earlier this weekend in Spain, Round 25 was completed with three Sunday matches where Barcelona won against Osasuna, Betis won against O Parrulo, while Antequera and Santa Coloma shared points.
>>> SPAIN: Burela shocked leading Levante, tight away wins for Inter and ElPozo (VIDEO)
Barcelona 5-1 Osasuna Magna Xota
Albeit being a sound victory, Barcelona struggled to break through Osasuna's defenses. Only in the 22nd minute of the match, Aicardo found the way past Osasuna's goalkeeper. Matheus extended the lead soon after before Bynho scored for Osasuna.
However, that was all we saw from Osasuna goal-wise, as Joselito scored for Barcelona in the 32nd minute, followed by two goals from Adolfo in the closing stages of the match.
Real Betis 5-0 O Parrulo Ferrol
With a nice, clean victory against the bottom last O Parrulo Ferrol, Betis still clings to that playoff spot. Elías opened the scoring for Betis and with another goal by Ivi, the hosts took a 2-0 lead to half-time.
Elías scored his second of the evening, before D. Burrito and Betis' goalkeeper Sarmiento finished the job for a convincing victory.
BeSoccer UMA Antequera 2-2 Industrias Santa Coloma
Cobarro put the home team in front in the opening stages of the match. Antequera managed to take this lead to the break and it was only in the 30th minute when Santa Coloma's Bruno Petry equalized.
In the next minute, Bruno Petry put Santa Coloma in front and they almost got away with all three points. However, in the very last minute of the match, Álex Fuentes equalized from struggling Antequera to end their losing streak.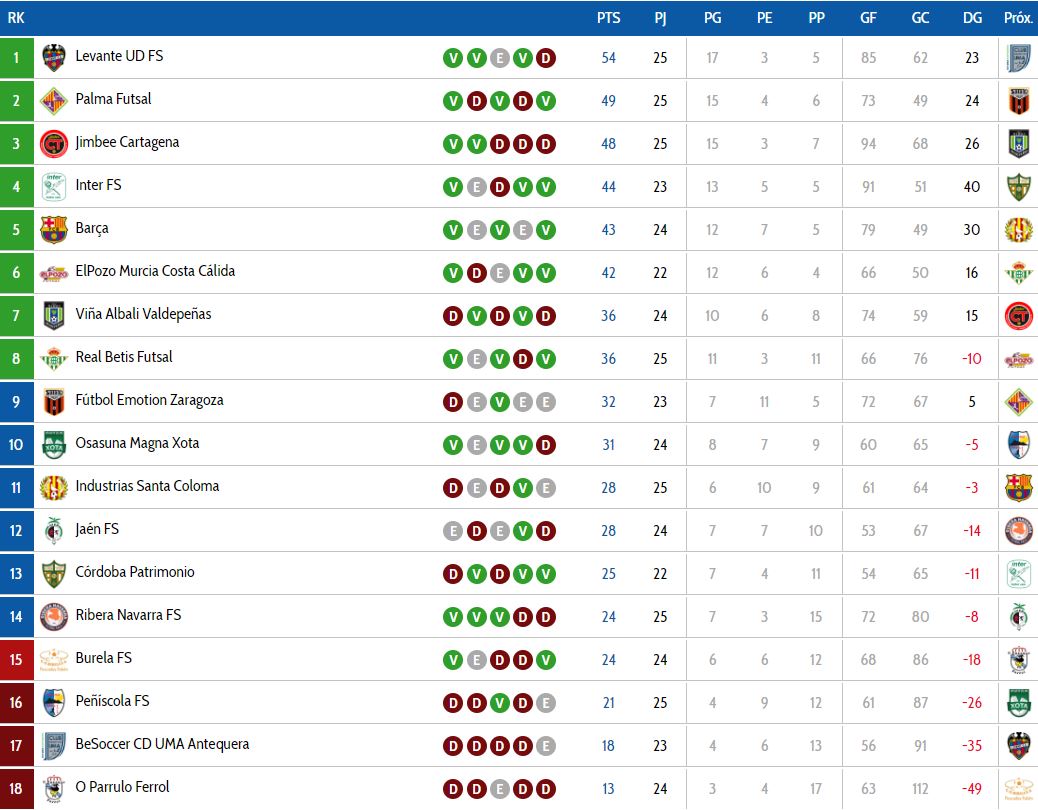 Next round of the LNFS will be played on 2 April, and in the meantime, we will take a closer look at the quarter-final matches in the Copa de Espana that will start on 25 March.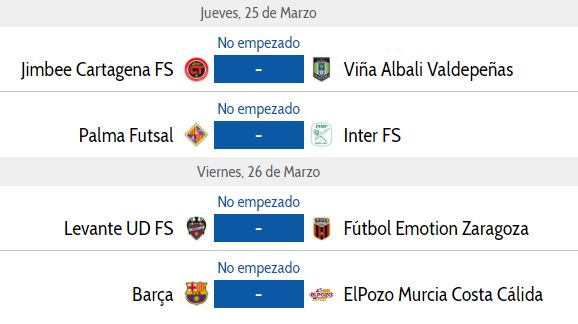 And as always, enjoy in the compilation of the best goals, plays and saves from the last round of the Spanish LNFS!
>>> 4+1 easy ways how can you support FutsalFeed