In another exciting weekend of the Spanish LNFS, a couple of match results caught the attention of futsal fans worldwide.
>>> SPAIN: Cartagena scored seven, Palma secured an important late victory, Navarra shocked Inter! (HIGHLIGHTS)
Barça 6-3 Levante UD
Barcelona started the match on a high note with goals by Ximbinha, Ferrao, and Daniel. Then, in the space of just one minute - we saw three goals!
Pedro Toro scored two for Levante, but André Coelho extended Barça's lead. By the end of the match, Roger scored for Levante, while Marcenio and André Coelho confirmed Barça's victory.
With this loss, Levante is still on the top of the LNFS, but Palma Futsal is just 2 points behind!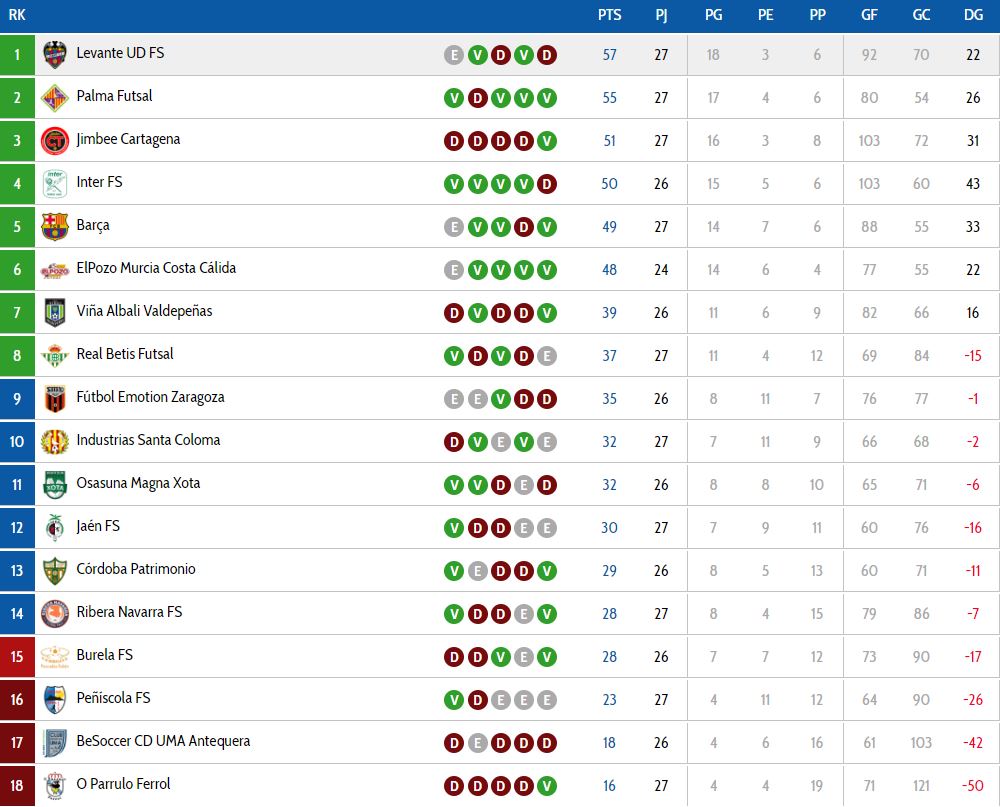 >>> 4+1 easy ways how you can support FutsalFeed