In the postponed match of Round 19 of the Spanish LNFS, ElPozo Murcia welcomed at home a playoff hopefuls Zaragoza. Once the Murcia team took the lead, they did not allow Zaragoza to equalize and controlled the match for a 5-3 victory.
>>> (HIGHLIGHTS) Barça defeats Levante and further complicates the battle for the top
ElPozo Murcia Costa Calida 5-3 Futbol Emotion Zaragoza
ElPozo Murcia dominated in the opening stage of the match, scoring three goals in the space of the first 10 minutes. Goals were scored by Fernando, Rafa Santos, and Alberto García respectfully.
However, Adri Ortego managed to score for Zaragoza in the 10th minute to keep his team in contention, but that was everything we saw goal-wise in the first half.
In the second half, Cholo Salas extended the lead for ElPozo Murcia in the 32nd minute, just before Jamur scored for Zaragoza, followed by the second goal of the evening by Aadri Ortego.
Zaragoza's hopes were shut down in the last minute of the match by ElPozo's Marcel.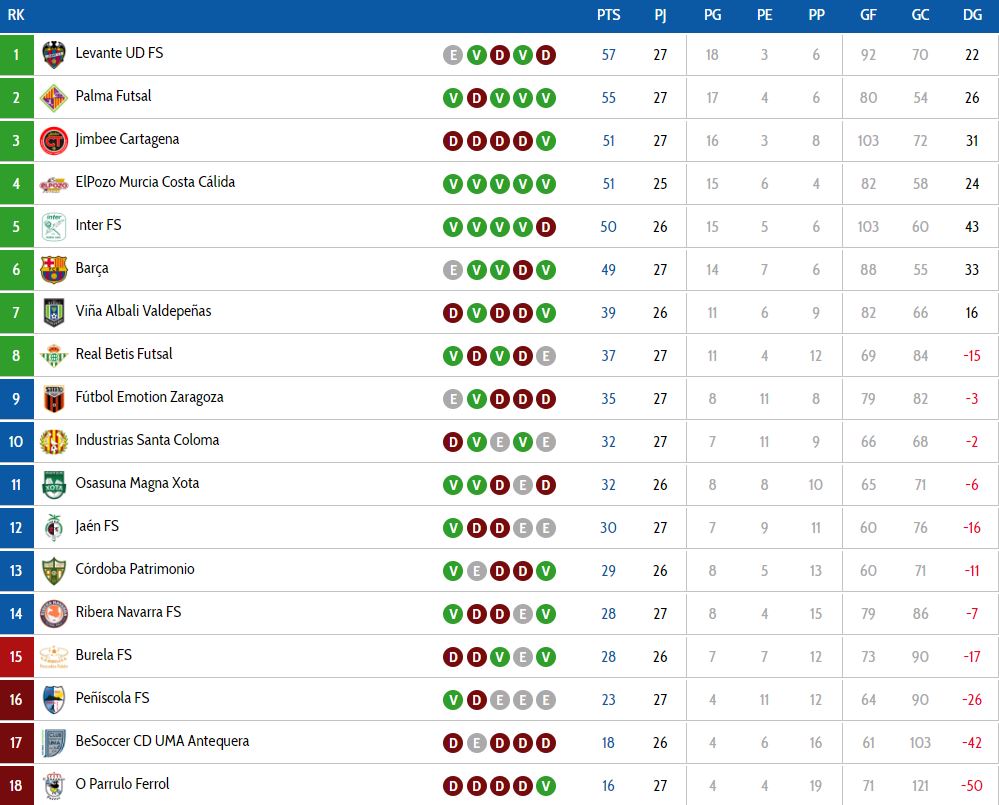 With this victory, ElPozo Murcia took the provisional fourth place on the table. With two matches played less than Levante on the top, and just six points behind, ElPozo Murcia is very much in the contention for the very top of the table.
Zaragoza will have to find a way to end their winless streak of three matches, as they still find themselves on the verge of the playoff positions, just two points behind.
>>> 4+1 easy ways how you can support FutsalFeed