European champion Barcelona defeated Slovenian champion Dobovec 2:0 in the second quarterfinal match. Futsal Blaugrana will play against Kairat in the semifinals on Saturday. Barça scored both goals in the first half, and Dobovec played a brave match with more attempts on the opponent's goal than Barça.
Barça enentered the match as a huge favorite, but Dobovec played quite well in the opening minutes, with intense pressure and high engagement in defense. Barça broke through Dobovec's defense in 9', after Ferrao's fabulous strike on Marcenio's assist from the corner.
🚀🚀🚀🚀🚀🚀🚀🚀🚀🚀🚀🚀🚀#ChampionsLeague #Futsal pic.twitter.com/1GpfjgvKSp

— Doug Reed (@DougReedFutsal) April 28, 2021
Two minutes later, Aicardo doubled Barca's lead after another Marcenio's assist.
Despite a gap of two-goal difference, Dobovec played very well in the first half, they had a few dangerous attempts, but Barca's class was evident, and they easily controlled the match.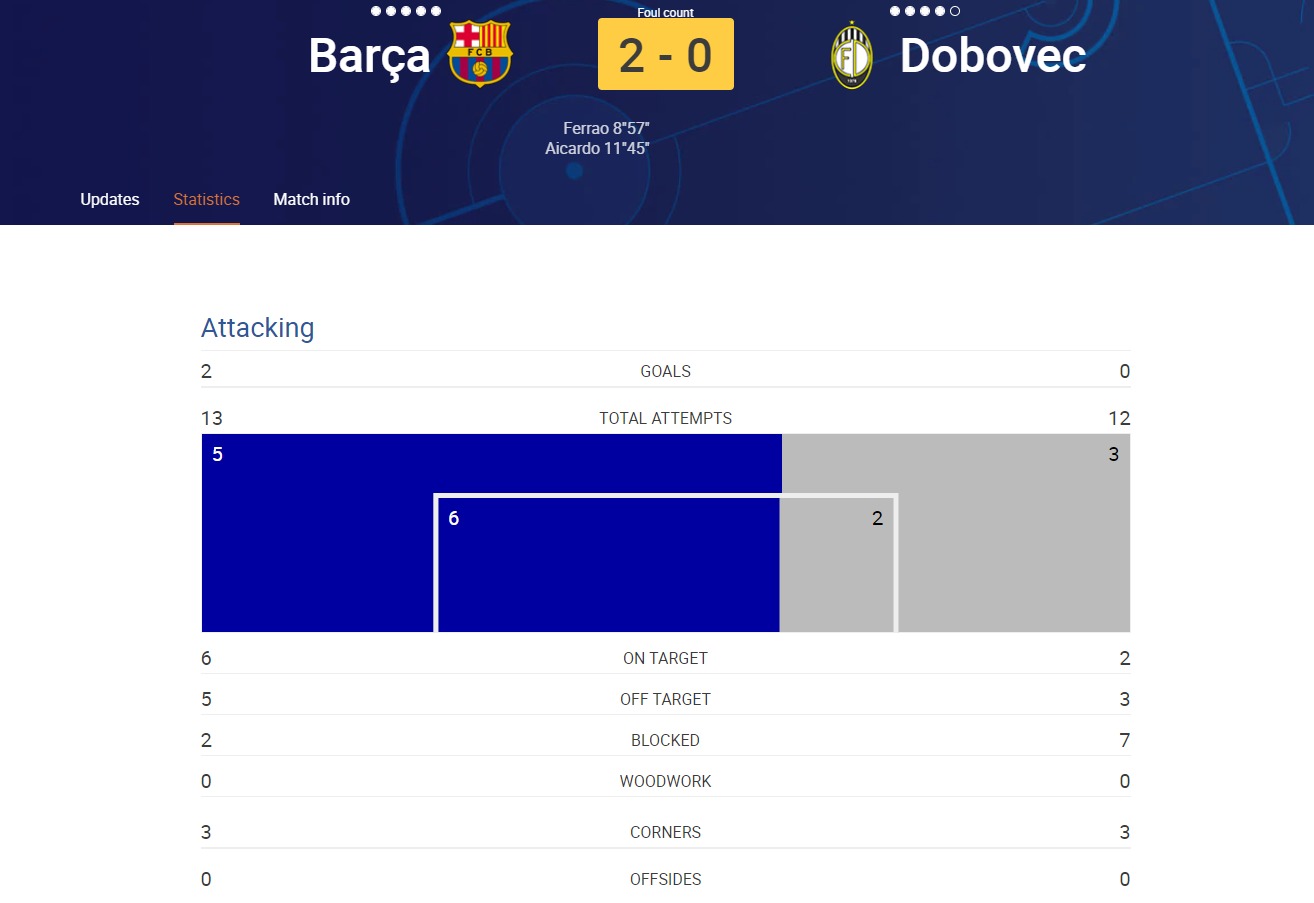 In the second half, Barça continued to control the match, but Dobovec tried with several attempts. Despite achieving five fast fouls, the Slovenian team tried to score, in the last five minutes with a flying-goalkeeper as well.
In the end, Barça secured a deserved victory, the impression is that Futsal Blaugrana did not play at a top speed, but the Slovenian team should also be praised for their brave performance.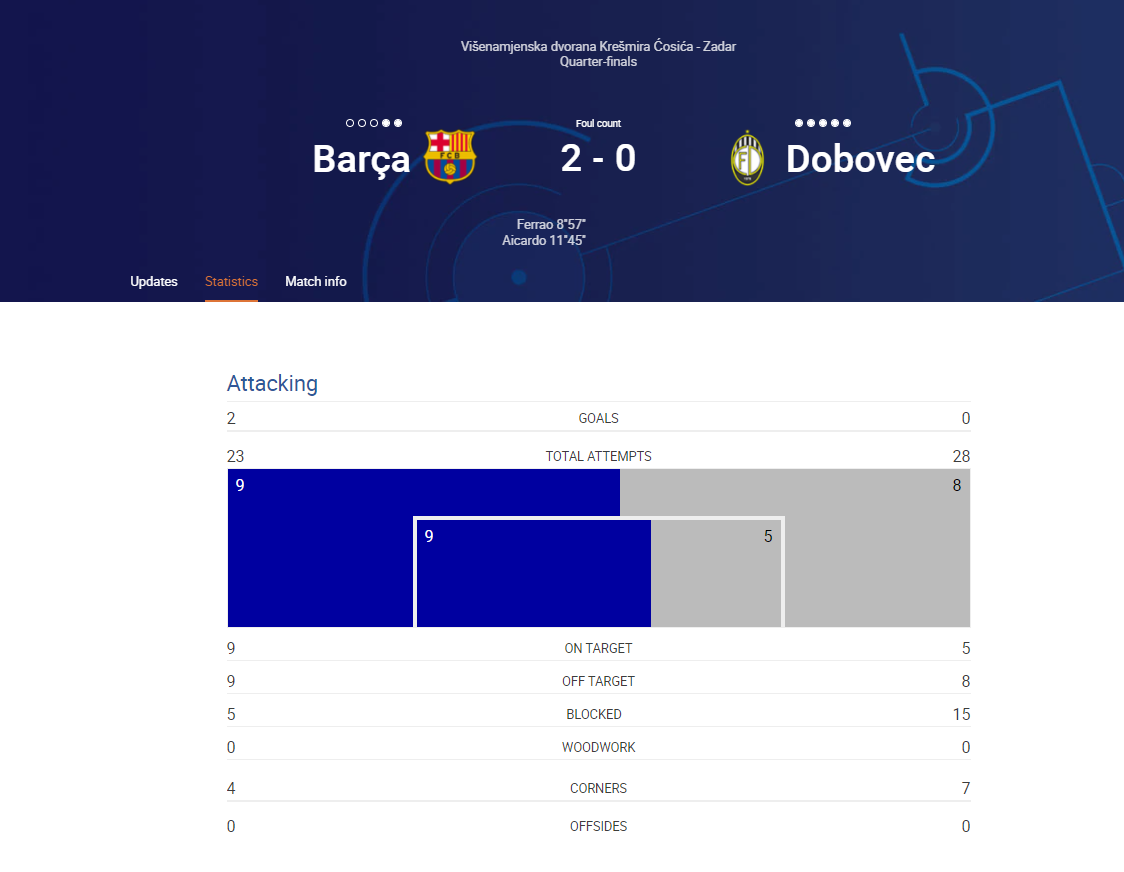 In tomorrow morning we are bringing you statements from the first two quarterfinals and afterwards we will cover the other two quarterfinal matches.
15:00 Inter - Ugra Yugorsk
20:00 Sporting - KPRF
>> All you need to know about the futsal Champions League final 8 tournament in Zadar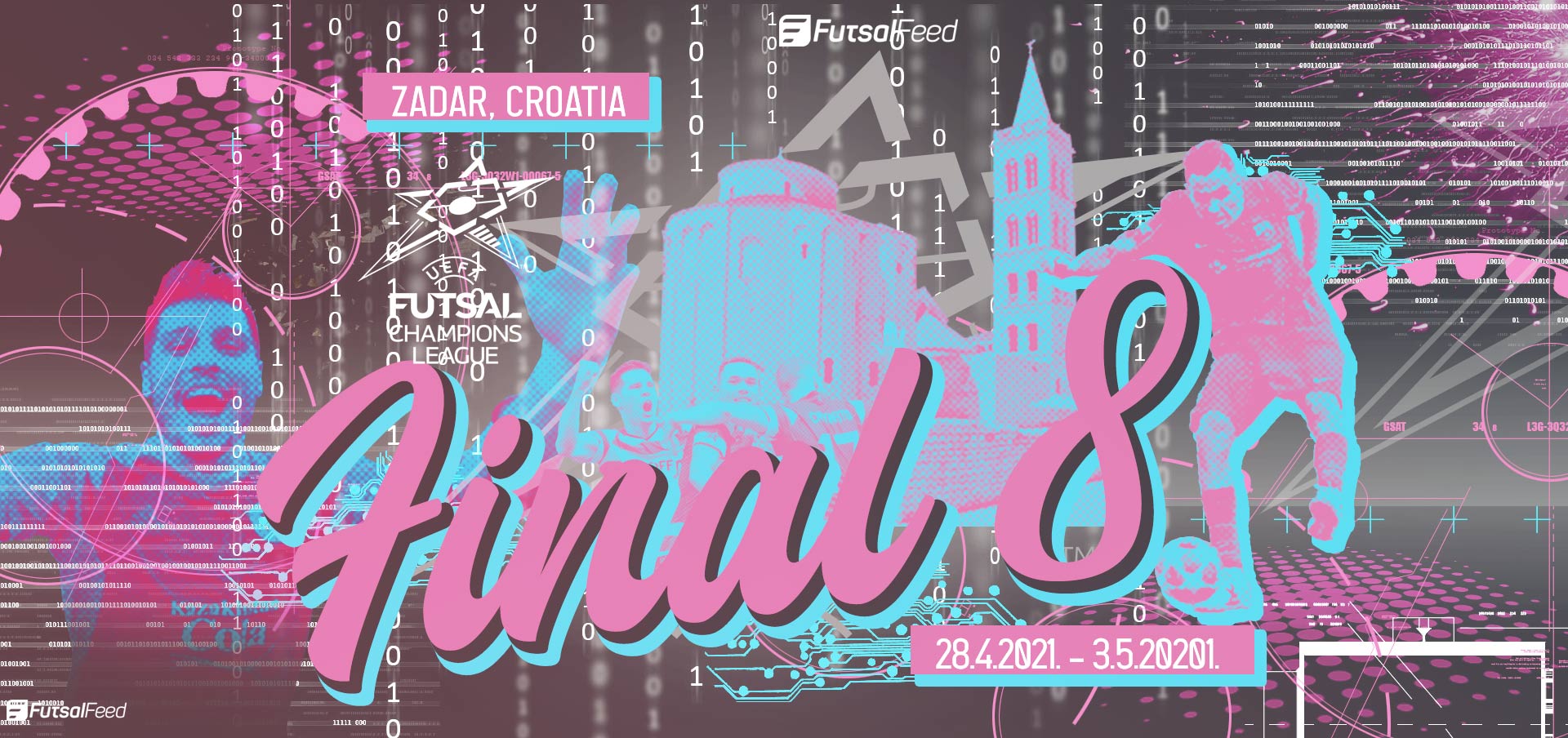 >>> 4+1 easy ways how can you support FutsalFeed