Inter Movistar defeated Ugra 3:0 in the third quarterfinal match of the final Futsal Champions League tournament in Zadar, Croatia. Although the end result suggests a convincing victory for the Spaniards, the game was relatively even. We can say Inter won a match on a routine and experience.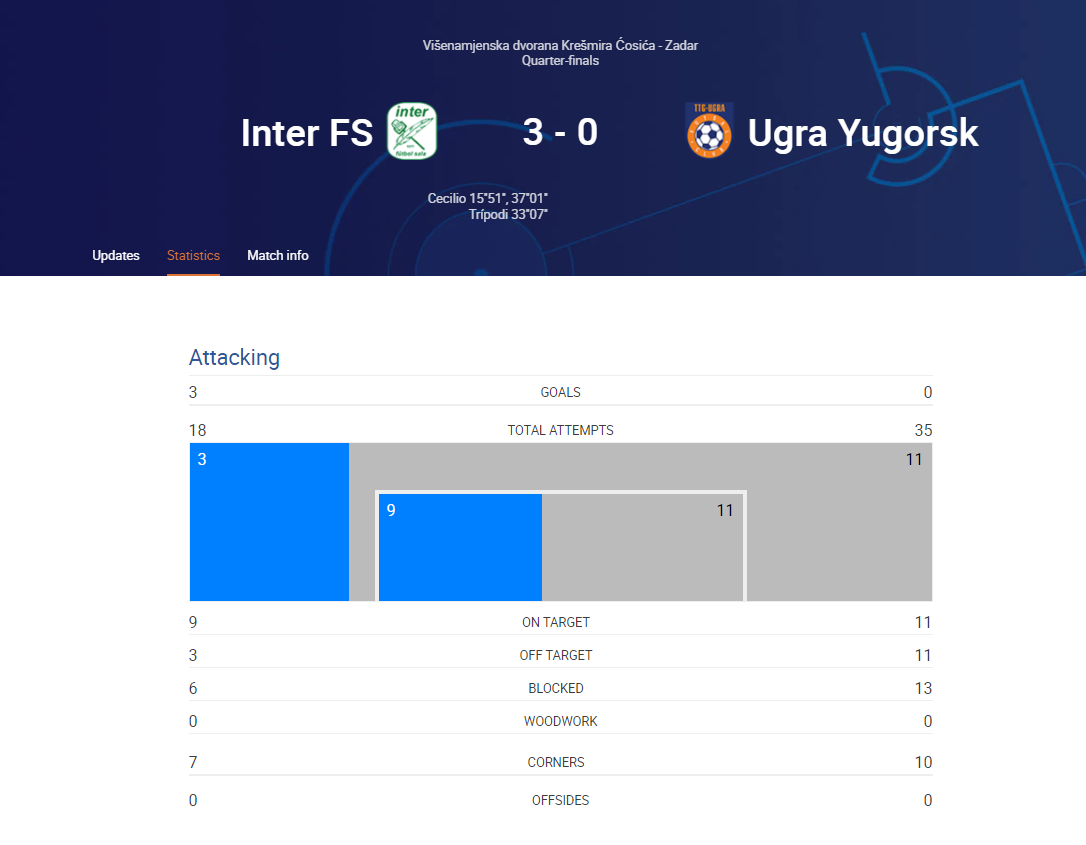 The opening minutes of the match was tight without clear chances. After initial strength testing, Ugra began to threaten dangerously through counterattacks. In 16', Ugra earned the fifth foul, and in the same minute, Inter opened the scoreline after Cecilio struck a bounced ball.
In the last two minutes of the first half, dangerous Ugra's dribbler Chimpa had two attempts on Ugra's side, and Borja had two attempts on Inter's side, but nets were at rest, and Madridians had a 1:0 lead at halftime.
The teams entered cautiously into the second part. Ugra had a big chance in 27' when Shakirov hit the post. In the middle of the second half Ugra's Villian, Chimba and Katata had several chances, but, how it often goes in sport, you concede when you do not score. In 34', Pito secured the ball and assisted Tripodi, who doubled Inter's lead.
Ugra started playing with a flying goalkeeper, but Herrero defended Villian's strike. In 38' Cecilio scored in an empty net his second after a fantastic assist from Inter's goalkeeper Herrero.
In the semifinals, Iter will play against the Sporting – KPRF match-winner that starts at 20:00 CET.
>> All you need to know about the futsal Champions League final 8 tournament in Zadar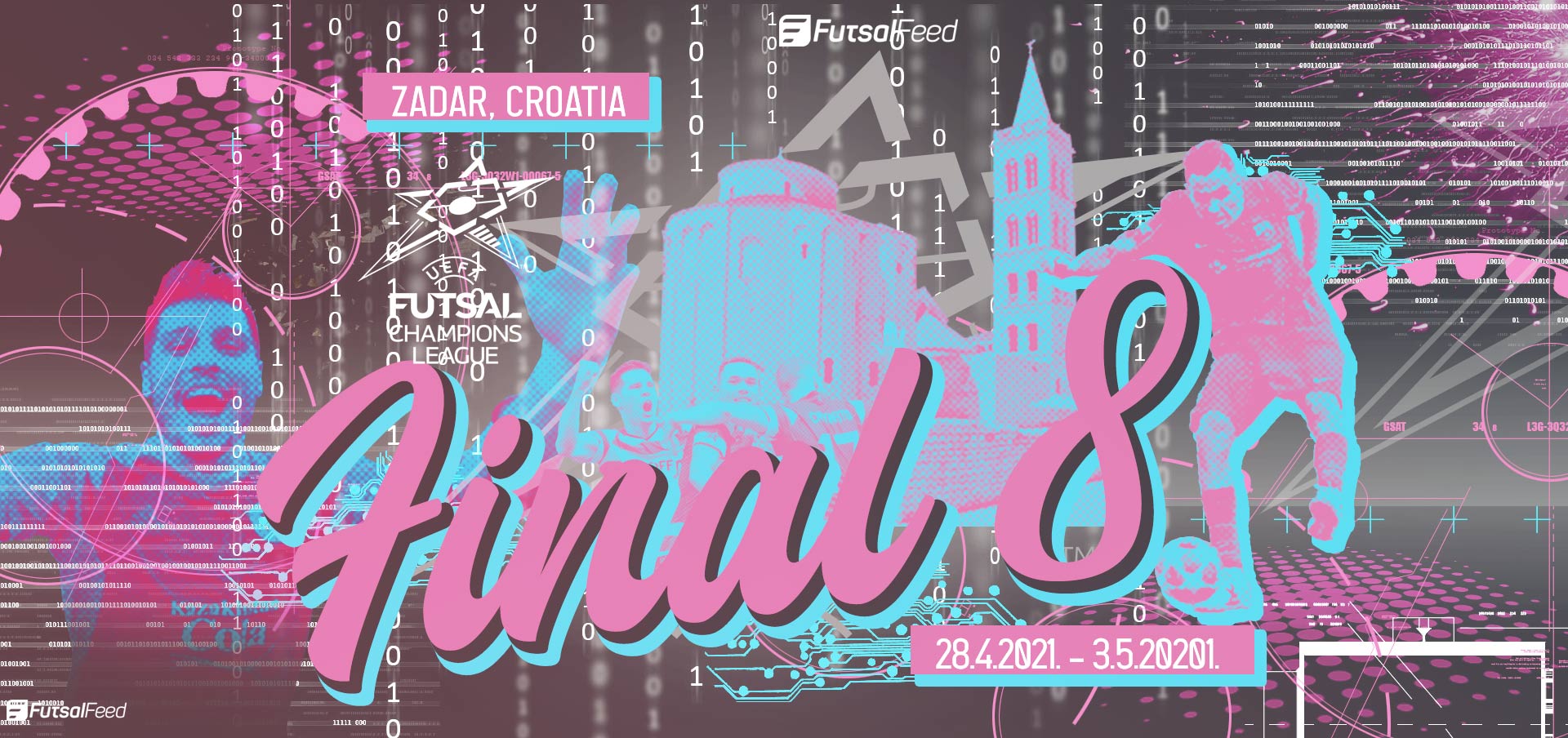 >>> 4+1 easy ways how can you support FutsalFeed