After many postponements and organizational challenges, after 2020 was postponed to this year, the Copa Libertadores de Futsal has finally started with 6 matches played yesterday and with 6 matches on the schedule today!
>>> Copa Libertadores de Futsal: Let The Games Begin!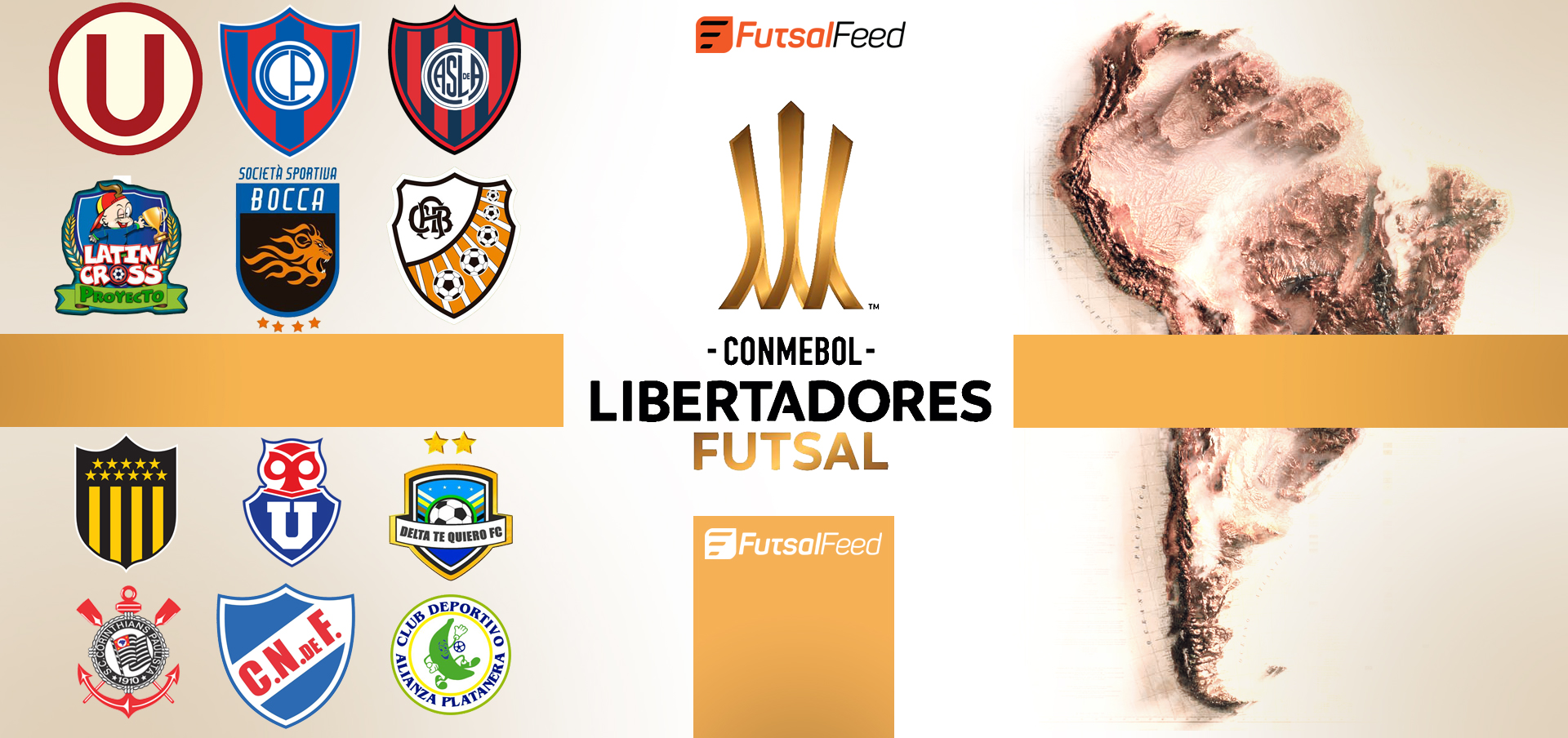 San Lorenzo 5-2 Societa Sportiva Bocca
Argentine representatives San Lorenzo started their Libertadores campaign with a victory against the Ecuadorian Sportivo Bocca.
Mariano Cardone and Tomás Pescio opened the scoring for the Argentine side. However, Bocca, who arrived directly at the arena from the airport, managed to equalize before the break.
In the second half, two goals by Juan Manuel Rodríguez broke Bocca's resistance and San Lorenzo eventually celebrated a 5-2 victory at the opening of Libertadores.
Carlos Barbosa 3-1 Universitario
All of the goals were scored in the first half as Carlos Barbosa secured an opening win, but more than that, it seems that the Universitario team has the quality to secure the next stage of the competition as they showed a good performance against one of the favorites.
Rei Pedro Duarte, Fernando Montardo Trindade, and André "Keko" Thiago Grahl scored for Carlos Barbosa. Just before the break, Universitario struck back with a goal by Jorge Aguilar, but that was all that both teams produced as we didn't see further result changes.

Delta Te Quiero 4-1 Proyecto Latin
Venezuelan Delta Te Quiero defeated Bolivian representatives Proyecto Latin. In truth, it was a close match, but Delta Te Quiero showed a good finishing ability.
Nelson Bello opened the scoring for the Venezuelan team before Javier Pinto tied for Proyecto Latin before the break. In the second half, Wilmer Ronaldo Cabarcas put Delta Te Quiero in another lead, which was further extended by Jean José Trujillo and Cabarcas' second goal of the evening.
Full match archive:
Peñarol 0-1 Corinthians
Brazilian representatives and one of the tournament favorites Corinthians defeated one of the host clubs and current champions of Uruguay Peñarol. But the match was very close and the result was active until the very end.
The only goal of the match was a great solo effort by Tatinho who scored from a distance after a beautifully placed shot.

Cerro Porteño 0–0 Alianza Platanera
The only goalless match yesterday was one between the Paraguayan champions Cerro Porteño and Colombian Alianza Platanera.
The match was riddled with scoring opportunities but both goalkeepers decided to enter a continental clean sheet in their career records.
Universidad de Chile 4-2 Nacional
In the last match of the day, Universidad de Chile defeated the other host of the competition Nacional.
Everything was practically resolved after the first twenty minutes when Universidad had a four-goal lead which they didn't let slip until full time. Franco Luxardo, Frank Carrasco, David Ortiz, and Eduardo Araya scored for the Chilean side.
Nacional struck back a little too late, but their two goals were efforts by Joaquin Varietti and Facundo Abad.

2021 Copa Libertadores de Futsal continues today with another six more matches and duels in all three groups.
Again, Group A duels open the day. Universitario will face Bocca (10:00 local time), while Carlos Barbosa will play an interesting match against San Lorenzo afterward (12:00 local time).
Corinthians and Proyecto Latin will face in the second round of Group B (14:00 local time), with Peñarol facing Delta Te Quiero a bit later (16:00 local time).
The second day of the tournament will conclude with Group C duels between Cerro Porteño and Universidad de Chile (18:00 local time), and finally between Alianza Platanera and Nacional (20:00 local time).
All matches are available to watch live on the CONMEBOL Libertadores YouTube channel!
>>> 4+1 easy ways how you can support FutsalFeed