The Copa Libertadores de Futsal is upon us! Starting from this Sunday the 16th and lasting until Saturday the 22nd, the best club teams of the South American continent will face-off in Montevideo, Uruguay for the continental title.
The teams are divided into three groups of four and each team will play the other teams in their group once. Two best teams from each group, including two best third-placed teams overall, will qualify for the quarterfinals.
All matches will be played in the same venue called Polideportivo 10 de Julio.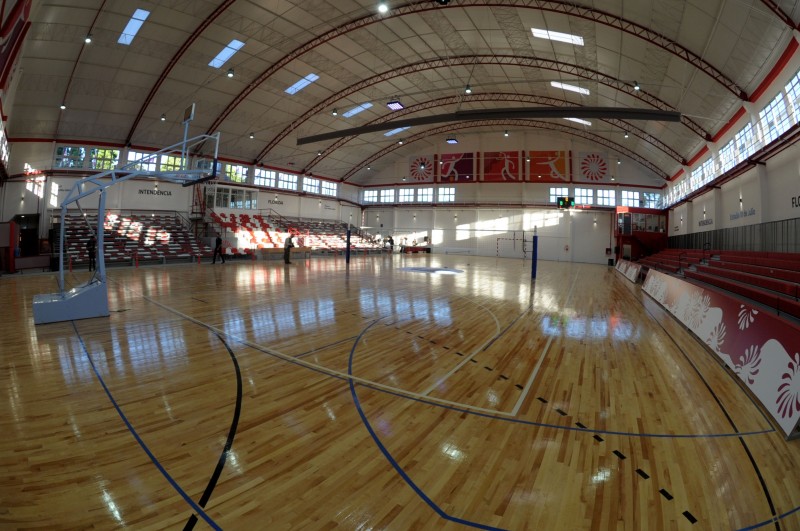 The 2021 Copa Libertadores de Futsal is coming back to us after a one-year break. The tournament was not held in 2020 due to Covid, and even this year's tournament was scheduled back for two weeks as it was originally planned to start on 1 May. Another minor postponement pushed it back from 15 May to the final solution, 16 May. The tournament will take place over six days, until Saturday 22 May.
But after all those organizational knock-backs we can safely say that futsal has surpassed another obstacle and we can't wait to see the best South American teams in week-long action!
All groups kick-off on Sunday the 16th!
📌 Así quedó el calendario de la CONMEBOL #LibertadoresFS, que comienza el domingo.

📅 Assim ficou o calendário da CONMEBOL #LibertadoresFS, que começa no domingo. pic.twitter.com/BjeCKuu529

— CONMEBOL Libertadores Futsal (@LibertadoresFS) May 13, 2021
A brief history of Copa Libertadores de Futsal
The Copa Libertadores de Futsal was held 18 times so far. Brazilian teams are dominating the tournament, having lifted the trophy on an incredible 17 occasions.
The most successful teams in the history of the competition are Jaraguá and Carlos Barbosa, who have lifted the trophy six times. Jaraguá was especially dominant in their stint, having won six trophies in a row from 2004 to 2009.
Carlos Barbosa's first trophies came in 2002 and 2003. Then they managed to repeat their success in 2011, while they also won the last three editions of the Copa Libertadores de Futsal, in 2017, 2018, and 2019 respectively.
Other teams from Brazil that have won the continental tournament are Internacional (2000), Banespa (2001), ADC Intelli (2013), Atlântico (2014), and Magnus (2015).
The only team outside Brazil who is the South American champion is Cerro Porteño from Paraguay. They have lifted the trophy in 2016, after defeating Jaraguá 4-2 in the Paraguayan capital of Assunção. They are present in this year's tournament as well, just like Carlos Barbosa, who will look for their record-breaking title.
2021 Copa Libertadores de Futsal
As mentioned earlier, 12 teams are divided into three groups of four.
Group A
Group A is spearheaded by one of the tournament favorites – Carlos Barbosa. The team from the Rio Grande do Sul kicked off their domestic campaign with two victories and one draw and will be motivated to become the most decorated team in Libertadores. Carlos Barbosa secured a place in this tournament as the last Libertadores champions. In their first match, they will face Club Universitario de Deportes, champion of the Peruvian División de Honor de fútbol sala de Perú, a title they have won for the second time in their history.
#Futsal | En la madrugada de hoy, Universitario de Deportes🇵🇪 partió rumbo a Uruguay🇺🇾 para disputar la Conmebol Libertadores de Futsal 2021. El elenco dirigido por Percy Pinto hará su debut este sábado a las 10:00 a.m.(hora peruana), ante el vigente campeón, Carlos Barbosa 🇧🇷 pic.twitter.com/7tTTkRRcjb

— Juan Peña (@Juan_futsalperu) May 13, 2021
One of the two other teams in Group A is the Argentinian 2019 league champion and 2021 Super Cup winner – San Lorenzo. Unfortunately, once again soon after the start of a new championship, the Argentinian futsal came to a stop due to Covid. It will be interesting to see if the lack of match fitness will affect Ciclón.
¡Ya estamos camino a Uruguay! 🤙 pic.twitter.com/P9yy9dICEd

— CASLA Futsal (@CASLAFutsal) May 13, 2021
For their first test, they will face Società Sportiva Bocca, Ecuadorian representatives. Bocca was founded in 2016 and since then they have been winning championships. This will be their fourth appearance in Libertadores. Their best result so far is one quarterfinal appearance.
Group B
The first match Group B will be disputed between Delta Te Quiero and Bolivian representatives Proyecto Latín. Delta Te Quiero is the triple champion of the Venezuelan Torneo Superior de Futsal, from 2018 to 2020, which speaks high praises of their winning mentality.
#Libertadores Proyecto Latín de Bolivia en viaje a Uruguay para disputar la Copa. Debutará el sábado ante @deltatequierofc de Venezuela. pic.twitter.com/GWCJ3Uk6Kl

— Pasión Futsal (@pasionfutsal) May 12, 2021
They will face the Bolivian champions who have won the Liga Boliviana de Fútbol Sala two times in a row now. Last time they recorded three losses and they will certainly be looking to improve their Libertadores record.
Delta te Quiero FC 🇻🇪💙⚽️.
.

.
La gloria es de Dios.

Segundo grupo en camino ✈️🛫.

Vamos Delta.

Te queremos @chugabyhidalgo gracias por tanto hermano.#LavictoriaesNuestra #DTQ2021 pic.twitter.com/Oqxrm4kZSk

— Delta te Quiero FC 💙⚽️ (@deltatequierofc) May 13, 2021
The second duel to kick-off Group B will be between one of the host teams, Uruguayan champions Peñarol and Brazilian Super Cup winners Corinthians.
Since 1995, Peñarol has topped the Uruguayan futsal 10 times, but they still have not found their way to the final match of the continental tournament. As the champions of the host country, they will definitely be one of the teams to watch as they are back in the elite after six years.
💪 El plantel de @futbolsalacap sigue preparándose para la Copa Conmebol Libertadores. Luego de seis años, el aurinegro vuelve a la máxima competencia internacional. ¡Vamos Carbonero! pic.twitter.com/jMSBSYwV9k

— PEÑAROL (@OficialCAP) May 13, 2021
Corinthians are the Brazilian Super Cup winners after they have defeated Magnus in the battle of the two last Super Cup champions. Corinthians have never played in the final of this tournament, but they are coming this year to Montevideo with the best references. Can they go all the way?
Embarcados, #Fiel! Rumo ao Uruguai 🛫🇺🇾 #VaiCorinthians #CorinthiansFutsal pic.twitter.com/fksDvhCAtY

— Corinthians Futsal (@corinthiansftsl) May 13, 2021
Group C
Club Cerro Porteño, the Paraguayan champion, will play the first match in Group C against the Colombian champions Alianza Platanera. As mentioned earlier in the article, Cerro Porteño is the only team in history that is not Brazilian and who has won the Copa Libertadores.
If they wish to repeat their success from 2016, they will first have to cross over Alianza Platanera, who have been founded in the same year when their rivals were lifting the continental trophy. But, nevertheless, they have won three Colombian championships, all of them in the last three editions.
#CopaLibertadores | La delegación de Alianza Platanera continúa en el aeropuerto. Esperaron una autorización -nunca llegó- para viajar en estas horas. Retornarán a sus domicilios y en la madrugada diez integrantes partirán hacia Uruguay. El resto entre viernes o sábado. pic.twitter.com/YF1EQx7rTb

— Guille Graña (@Guille263) May 12, 2021
Also in Group C, Universidad de Chile will face another team from the host country and the capital, Nacional. Universidad de Chile is arguably one of the best teams in Chile, having been the triple champions of their country. They will look to improve on their Libertadores record, as the last time they played in the tournament they finished pointless.
Cuenta regresiva 🏆✈️ #VamosLaU pic.twitter.com/yqEUFtRsDM

— Universidad de Chile Futsal (@udechilefutsal) May 9, 2021
Club Nacional is the other successful club from Montevideo and arch-rival of the current champions Peñarol. They have been champions of Uruguay nine times, with the important note that they clinched two last championships before their rivals took the last season's edition.
#Futsal Arranque pospuesto
La Copa Libertadores comenzará un día después. Les dejamos los nuevos fixtures:
16/5 20:00 - Universidad de Chile 🇨🇱
17/5 20:00 - Alianza Platanera 🇨🇴
18/5 18:00 - Cerro Porteño 🇵🇾
Aún no tenemos confirmación sobre transmisiones. pic.twitter.com/Cy5vRVaFNd

— .:ForoBolso:. (@ForoBolsouy) May 13, 2021
Who do you get as this tournament's favorite? Do you believe that the Brazilian teams will clinch another trophy? Maybe, but which one? Can someone else be the 'dark horse' and create an upset as Cerro Porteño did? What about the two local fierce rivals Peñarol and Nacional?
There are plenty of questions that need to be answered and we can't wait for the Copa Libertadores de Futsal to begin!
Follow the news, highlights, and more information about the tournament right with us on FutsalFeed.com!
>>> 4+1 easy ways how you can support FutsalFeed