The 2021 Futsal Libertadores is set for the big final tonight! Carlos Barbosa will have a chance to win the Futsal Libertadores for the third time in a row, and to clinch their record-breaking seventh title overall after they have eliminated Delta Te Quiero in the semifinal with a 4-0 result.
Carlos Barbosa will be joined by Argentinian powerhouse San Lorenzo, who has outscored Corinthians 2-1 in the other semifinal.
Carlos Barbosa and San Lorenzo match-up will be their second duel in this tournament, as the first one in group stage finished in a 1-0 victory for the Brazilian side.
>>> (HIGHLIGHTS) Futsal Libertadores: Big victory for Delta Te Quiero, Brazilians and San Lorenzo flawless
🇦🇷🇧🇷 ¡Definición entre Argentina y Brasil! @CASLAFutsal y @acbf jugarán este sábado la Final de la CONMEBOL #LibertadoresFS!

🇦🇷🇧🇷 Decisão entre Argentina e Brasil! O @SanLorenzo e o #CarlosBarbosa jogam neste sábado a Final da CONMEBOL #LibertadoresFS! https://t.co/7wQ0y2bAeh pic.twitter.com/ZK0Dv6sufv

— CONMEBOL Libertadores Futsal (@LibertadoresFS) May 22, 2021
Carlos Barbosa 4-0 Delta Te Quiero
Carlos Barbosa has been flawless for the entire tournament. With another nice and clean victory against the Venezuelan champion Delta Te Quiero, they have booked their place in the Futsal Libertadores final.
The first half ended in a 1-0 lead for the Brazilian side, with the confirmation of their victory coming in the second half thanks to three more goals. Richard, Murilo, Pedro Rei, and Dener scored for Carlos Barbosa.
Up to this point, Carlos Barbosa has played five matches, recorded five victories, scored 20 goals and conceded only one.
Corinthians 1-2 San Lorenzo
Unlike the first semifinal match that was rather clean, the second duel offered a lot of excitement until the very end. San Lorenzo took the lead thanks to an effort by Jorge Cuervo. Corinthians equalized thanks to Batalha's goal.
In the end, Damian Stazzone scored for San Lorenzo bringing his team victory and booking them a place in the final.
The final match is on schedule later today, 18:00 local time!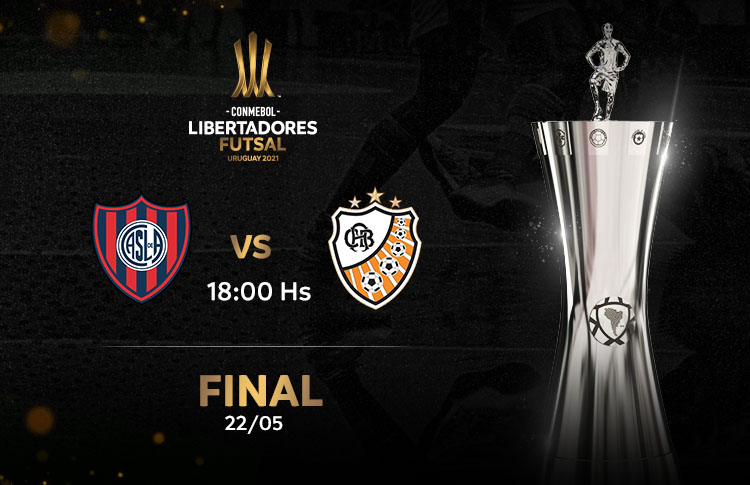 >>> 4+1 easy ways how you can support FutsalFeed