(Photo: MNK Olmissum Facebook page)
They have done it again! MNK Olmissum is back-to-back futsal champions of Croatia after they have defeated Novo Vrijeme in the final series. This is Olmissum's second national title in the same number of years they have participated in the first division.
All around, this was as good as it gets season for Olmissum. Before clinching the league title, they have also clinched the national Cup and Super Cup earlier in the year.
In the UEFA Futsal Champions League, Olmissum was knocked out in the Round of 16 against a strong KPRF team, but it was a match that had an active result all the way until full time.
Olmissum's dominant display continued in this year's league campaign. After the league stage of the championship, Olmissum was very secure at the top of the table. The playoff series they have finished in a perfect fashion, recording a clean series against Square (2-0), Futsal Dinamo (2-0), and Novo Vrijeme (3-0).
Final series second match highlights:
Olmissum's good work continued this year and we'll have to wait and see what have they prepared for futsal fans in the next season's UEFA Futsal Champions League.
>>> Olmissum - Futsal Success Story: "You can't fool the kids"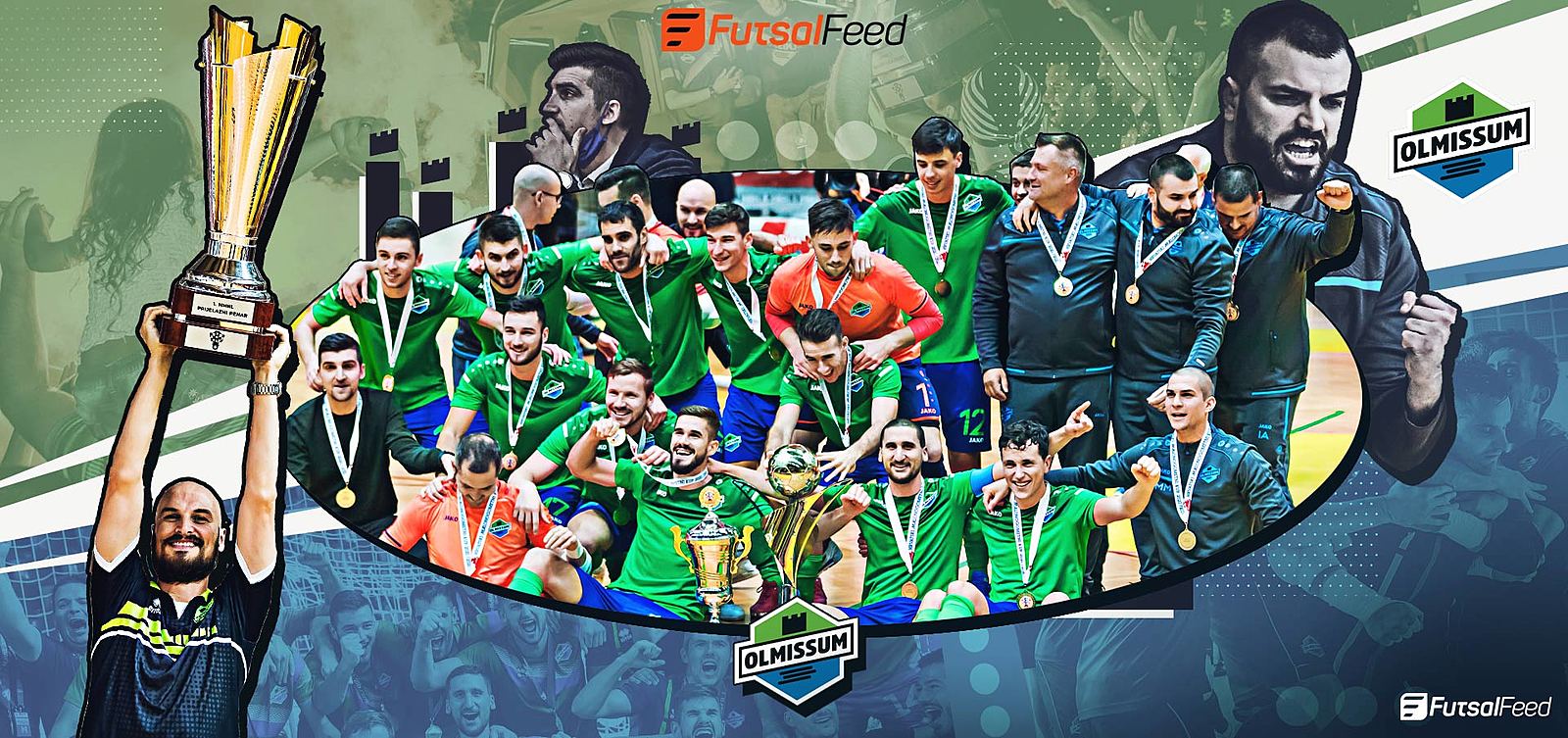 Congratulation to everyone involved in this success from FutsalFeed's staff!
>>> 4+1 easy ways how you can support FutsalFeed