The UEFA Futsal Euro draw has been completed and futsal fans can now begin the wait for the opening match of the tournament (19 January).
Group A: Netherlands (hosts), Serbia/Belarus*, Ukraine, Portugal
Group B: Kazakhstan, Italy, Slovenia, Finland
Group C: Russia, Poland, Slovakia, Croatia
Group D: Georgia, Spain, Azerbaijan, Bosnia and Herzegovina
*Serbia and Belarus will meet in a double-header play-off on 14 and 17 November to decide the final traveler to the Futsal Euro.
Thanks to the data provided by theroonba.com, we can rank the groups from easiest to hardest, according to the team's ranks. An important note here is that the team's ranks are not their global ranks, but their European ranks.
>>> Football and Futsal World Ranking Comparison: Which countries are best in both sports?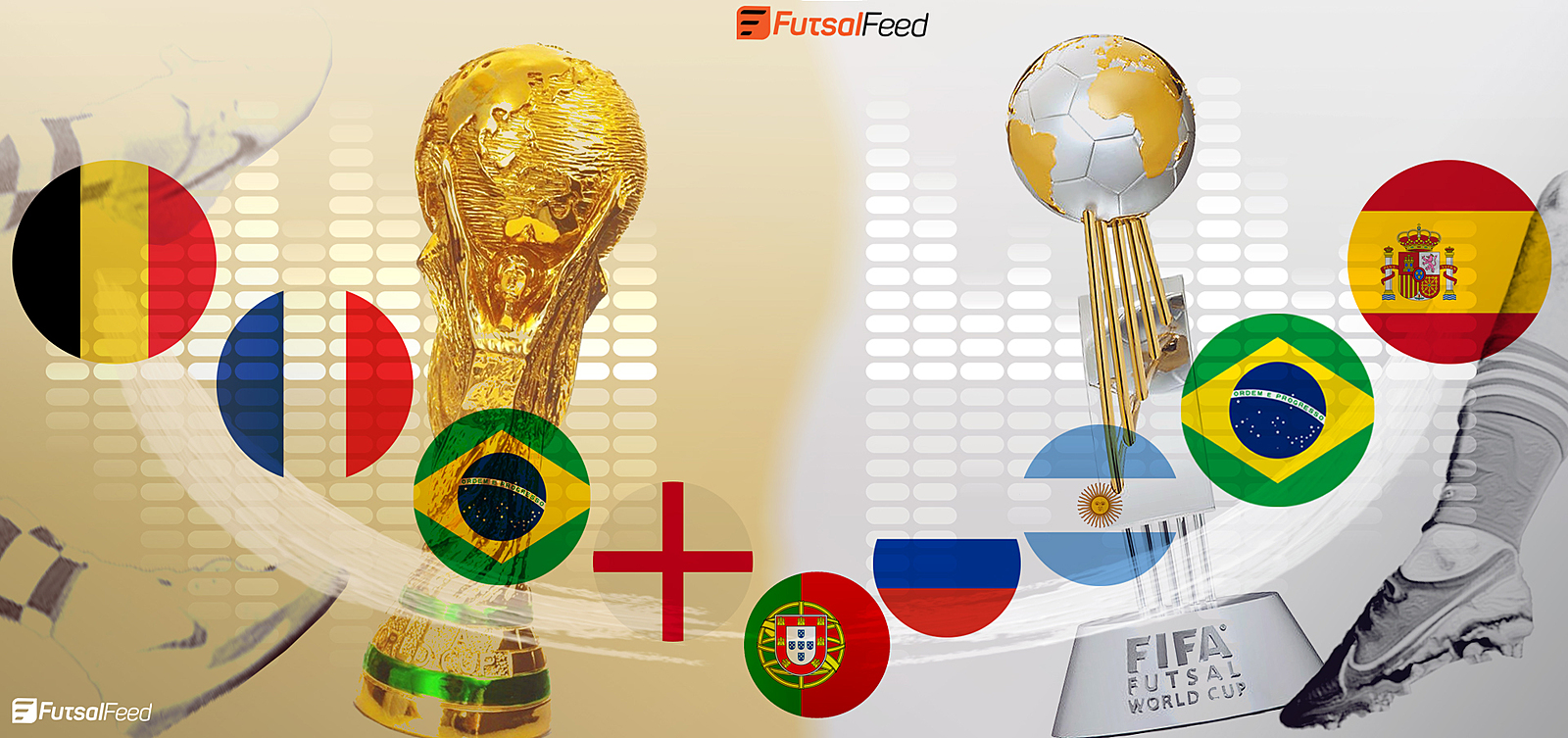 How is the group rank calculated?
We already tackled the issue of having an official and comprehensive ranking system in futsal. To calculate the group rankings, we used the team's European ranking from theroonba.com, summed them up, and then divided them by 4 (number of teams in group). The smaller the number, the harder the group.
4. Group D (Spain 1, Azerbaijan 7, Bosnia and Herzegovina 15, Georgia 20 = Rank 10.75)
On tournaments like these – there is no easy group. Teams are well prepared and determined to take advantage of every mistake made by the opposition. There are plenty of examples in all sports where underdogs achieved much better results than making just a simple upset in a group stage.
That being said, Spain and Azerbaijan will face two debutant teams who are largely unknown to the wider futsal audience.
Bosnia and Herzegovina and Georgia both qualified for the final tournament after successfully navigating through both the Preliminary and Main Qualifying rounds. In fact, Bosnia and Herzegovina went on to qualify as the best-ranked team in their group, recording just one loss throughout the entire qualifiers. This heeds a warning.
>>> "Fire cannot kill a dragon": The interview with Ivo Krezo, the head coach of Bosnia and Herzegovina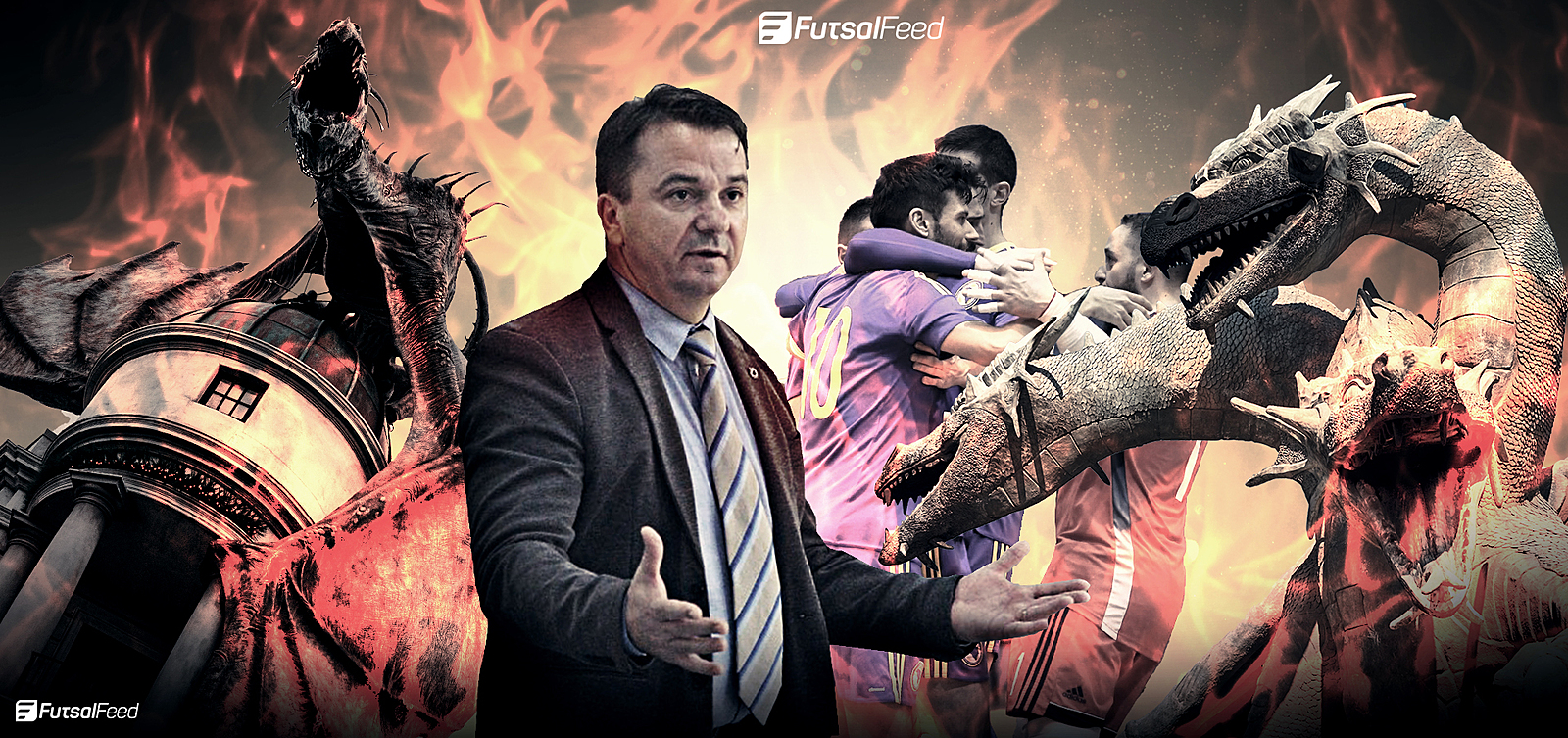 Spain and Azerbaijan qualities are well known and most futsal pundits expect them to duel for the first position in the group and for both of them to advance to the knock-out stage.
Are we in for an upset in Group D?
3. Group A (Netherlands 21, Serbia/Belarus 8/16, Ukraine 9, Portugal 2 = Rank 10)
Interestingly, winning the Futsal World Cup and last Futsal Euro did not make Portugal official rank 1, although a case could be made in their favor. Nevertheless, they and the rest of the world will see them as clear favorites in Group A, maybe even the tournament.
Although not being close to a debutant, the Netherlands is the lowest ranking team in this tournament. In their preparatory friendly matches lately, the Dutch have shown a lot of talent and eagerness, but it remains to be seen will it be enough to generate a good result in front of a home crowd.
Ukraine is a well-known European futsal team that has missed only one Futsal Euro in its history. But their task will be far from easy as competition for the top two spots in this group is immense.
Interestingly, this group could rank as the 'easiest' after all. If Belarus qualifies ahead of Serbia in the final spot play-off, then Group A's overall rank would slide down. But with Serbia at the tournament, this group ranks as the third toughest. And then again, if Belarus wins against a better-ranked team, a team that played in the last FIFA Futsal World Cup mind you – then you know they mean business.
Everything to play for in Group A.
2. Group C (Russia 3, Poland 12, Slovakia 17, Croatia 5 = Rank 9.25)
A warm welcome is in order as this is Slovakia's first-ever appearance on a major futsal tournament. Their overall strengths are still unknown for a wider futsal audience, but their qualifying record speaks highly of them. They qualified as one of the best second-placed teams in the qualifiers.
Poland is back again on the Futsal Euro and will try to improve on their last outing in Slovenia. Poland also qualified as one of the best second-placed teams, but it is very well worth noting that Poland held Portugal to a draw in the qualifiers and that they won in a direct duel for second place against the World Cup team of the Czech Republic.
After failing to qualify to the last Futsal Euro and the Futsal World Cup in Lithuania, the Croatian team led by the new head coach Marinko Mavrović dominated their qualifying group and finished it with a maximum number of points – ahead of strong Ukraine. Could this tournament be the reckoning moment for Croatia, the one where they will make due for all their previous under achievements? They surely hope so as their rank and player qualities talk in their favor.
Favorites of Group C are the Russian team that recently played the Quarterfinals of the Futsal World Cup (losing against finalist Argentina after penalties). But their task to secure the top of the group won't be an easy one. Russia played Croatia in the World Cup qualifiers and drew 2-2, securing the top of the qualifying group only on more goals scored merit.
Trouble is brewing in Group C.
1. Group B (Kazakhstan 4, Italy 6, Slovenia 10, Finland 13 = Rank 8.25)
Even without calculating the ranks, it is not hard to figure out at the first glance that Group B is the toughest one in this tournament. Three of the top 10 European teams are here, including a very good and determined Finish team (who are not far from the top 10 themselves!).
Coming from the last Futsal World Cup where they achieved their best result ever (fourth place), Kazakhstan will look to continue their good run on this Futsal Euro. To getter a better grasp of just how strong Kazakhstan is, they finished their qualifying group with the maximum record, scoring 30 and conceding just 5 goals.
And then there's Italy. Italy failed to qualify to the last Futsal World Cup and they were disappointed with getting knocked out in the group stage of the last Futsal Euro. After finishing first in their qualifying group without many problems, Italy will look once again to make their mark on the futsal map of Europe.
The first team to stand in their way, however, will be Finland led by a known futsal expert Mićo Martić. This will be Finland's first participation in a major tournament – a testament to the hard work and improvement done in the last few years. Interestingly, it was Finland who gave Italy a lot of trouble in the World Cup qualifiers and who recently drew against both Italy and Portugal when it mattered. The Fins are out to play.
And lastly, there's Slovenia. Slovenes are a known team in the Futsal Euro as they participated in the last five editions, punching through to the quarterfinals on two occasions. With their team filled with international stars with experience of playing major futsal events such as the Futsal Champions League Final Eight tournament, there is still plenty of good futsal to come out from this team.
Bring on futsal!
2022 UEFA Futsal Euro groups ranked from easiest to hardest:
Group D = Rank 10.75
Group A = Rank 10
Group C = Rank 9.25
Group B = Rank 8.25
With groups drawn and the match schedule fixed, there isn't much we can now do except wait for the tournament to start.
First of all, we still need to see who will qualify for the Futsal Euro as the last team there. The play-off between Serbia and Belarus is on the schedule for 14 and 17 November.
In the meantime, there will be some preparatory friendly matches taking place before the tournament and those will be a good indicator in what form and shape these teams will welcome the 2022 Futsal Euro in the Netherlands.
Until then, lean back, enjoy and let FutsalFeed.com guide you through all the details you need to know about the upcoming Futsal Euro.