France's national football team is the current world champion. In the 2018 FIFA World Cup in Russia, Les Blues defeated underdog Croatia in the final and clinched their second world title. Besides those two major trophies, in the trophy cabinet of the France Football Federation, there are two European Championships and four other medals from the two biggest football tournaments in the world.
France is also the most dominant nation in handball history, they have medals from the biggest men's and women's basketball competitions and La France is ranked 5th in the all-time ranking of Olympic medals, behind the United States, former Soviet Union, Germany and Great Britain.
We have listed those successes just to substantiate the claim that France is one of the biggest football and sports nations in the world.
And where is futsal in this story? Well, a few years ago, it was nowhere…
France's national futsal team has qualified for only one major tournament, Euro 2018 in Slovenia when they, and this time as a complete underdog, defeated a strong Croatian team in the play-offs (Croatia obviously doesn't have any luck when playing against France!). In Slovenia, France played surprisingly well. They had a 4:2 lead against the best European team Spain in a match that ended with a 4:4 draw. In the second match, Futsal Les Blues had a 2:1 lead against a strong Azerbaijan, eventually losing 3:5.
However, that Euro has confirmed predictions that France could become one of the most powerful futsal nations in the world. And that could happen quite soon actually.
Maybe you ask, how can we say that so boldly? Well, France has recently established a unique development program for young futsal players.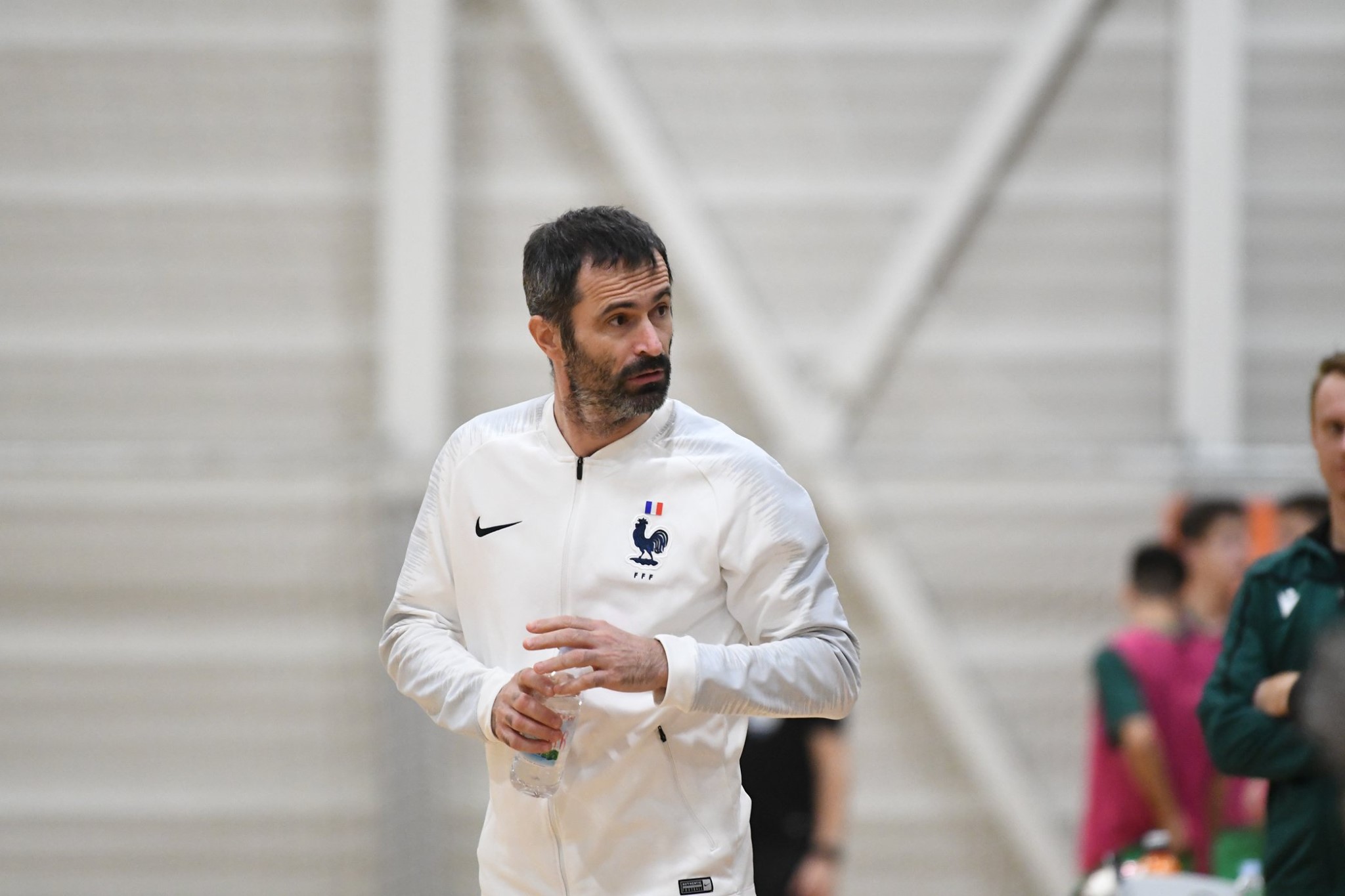 During the Futsal Week Winter Cup U19 in Poreč, we had an opportunity to talk with Raphaël Reynaud, the coach of the France U19 squad and one of the main architects of that program…
First of all, how come France entered this great sport so late, especially when you compare it with other European countries such as Spain, Italy, Portugal, etc., that have previously recognized the potential of this sport, especially in the development of their young futsal players?
"It took time to enter futsal because the FFF (Fédération Française de Footbal or France Football Federation) wanted to come up with its own model, they didn't want it to be similar as those in Spain, Portugal or Italy. For example, France has never asked the best Brazilians or Argentinians to take our citizenship so they could play for our national team. The process is slower, but we will most certainly have a strong national futsal team shortly."
France has never asked the best Brazilians or Argentinians to take our citizenship so they could play for our national team. The process is slower, but we will most certainly have a strong national futsal team shortly.
Can you explain that specifics of your model more closely to our readers?
"France's futsal development program is a part of the national-wide football development program. So, all young players until they are 14 years old play football and futsal simultaneously. It is mandatory to be in touch with futsal for every young footballer, and when they turn 14, they decide whether they want to play football or futsal".
The under 19 generation that played at Futsal Week in Poreč is the first generation made entirely from the pool of specific futsal players…
"They train throughout the whole year in a special futsal school. They train twice a day. They are very focused on futsal, it is the only sport they play. So, we are very ambitious, not only with this generation but with the complete process of futsal development in France.", said Reynaud who expects true results of this plan in five or six years.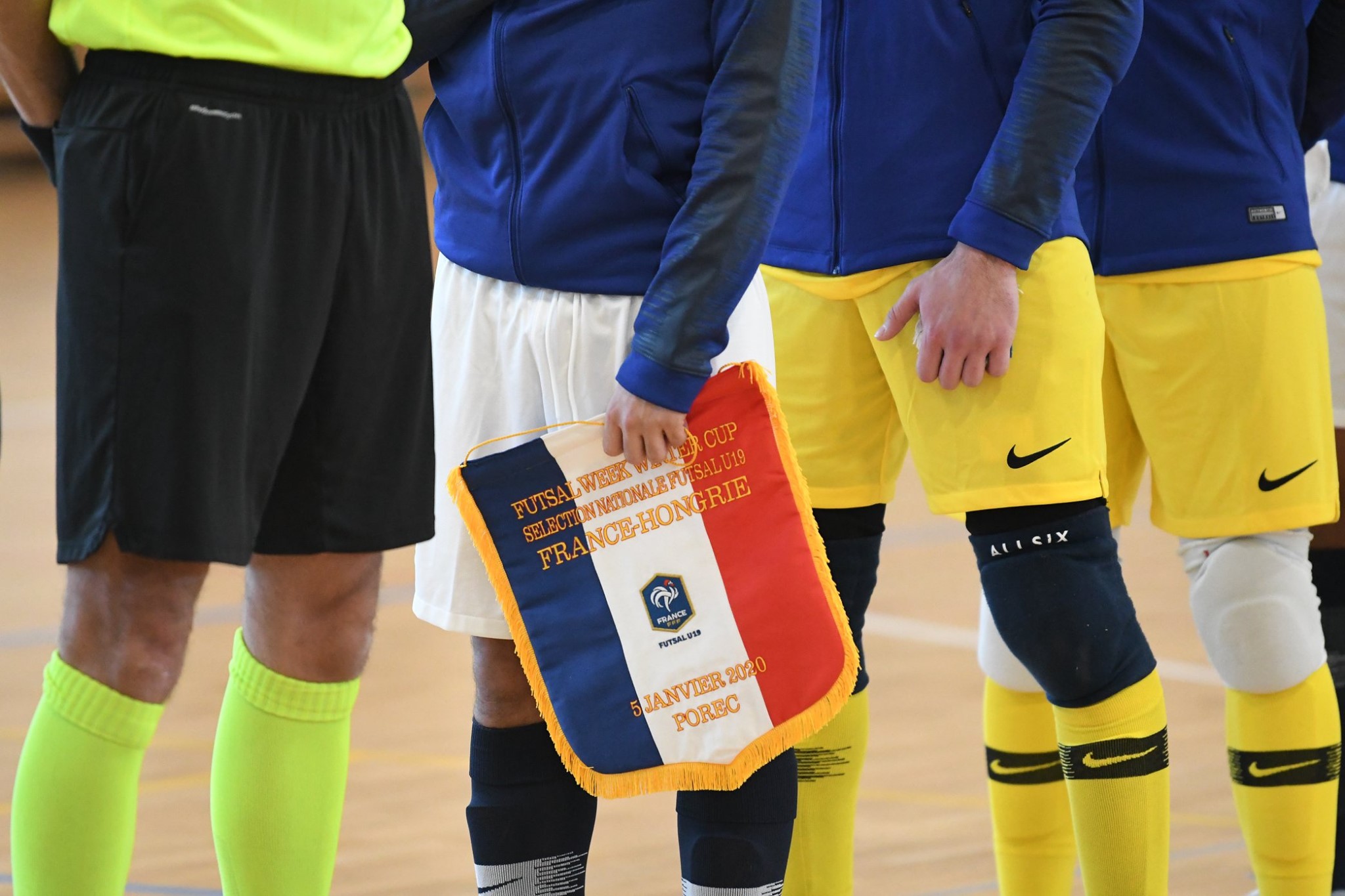 "Every region in the country has its own fields and open facilities, and each region has one full-time employee who manages the futsal development in that region. FFF has also trained 2.000 futsal educators, so there is a high-level performance in all the facilities".
And how do you scout players, how do you know which are better for football and which for futsal?
"Well, futsal is "born" in the smaller regions and towns. It is a sport which is developing their own way. Futsal players have a specific quality, therefore they are a special target."
Besides youth development, France futsal clubs are also progressing rapidly. Clubs are starting to get better organized and professional. Besides the first and second division, France has a very diversified lower-level league system, and futsal is very popular in secondary schools and at the University level, which are separated from FFF.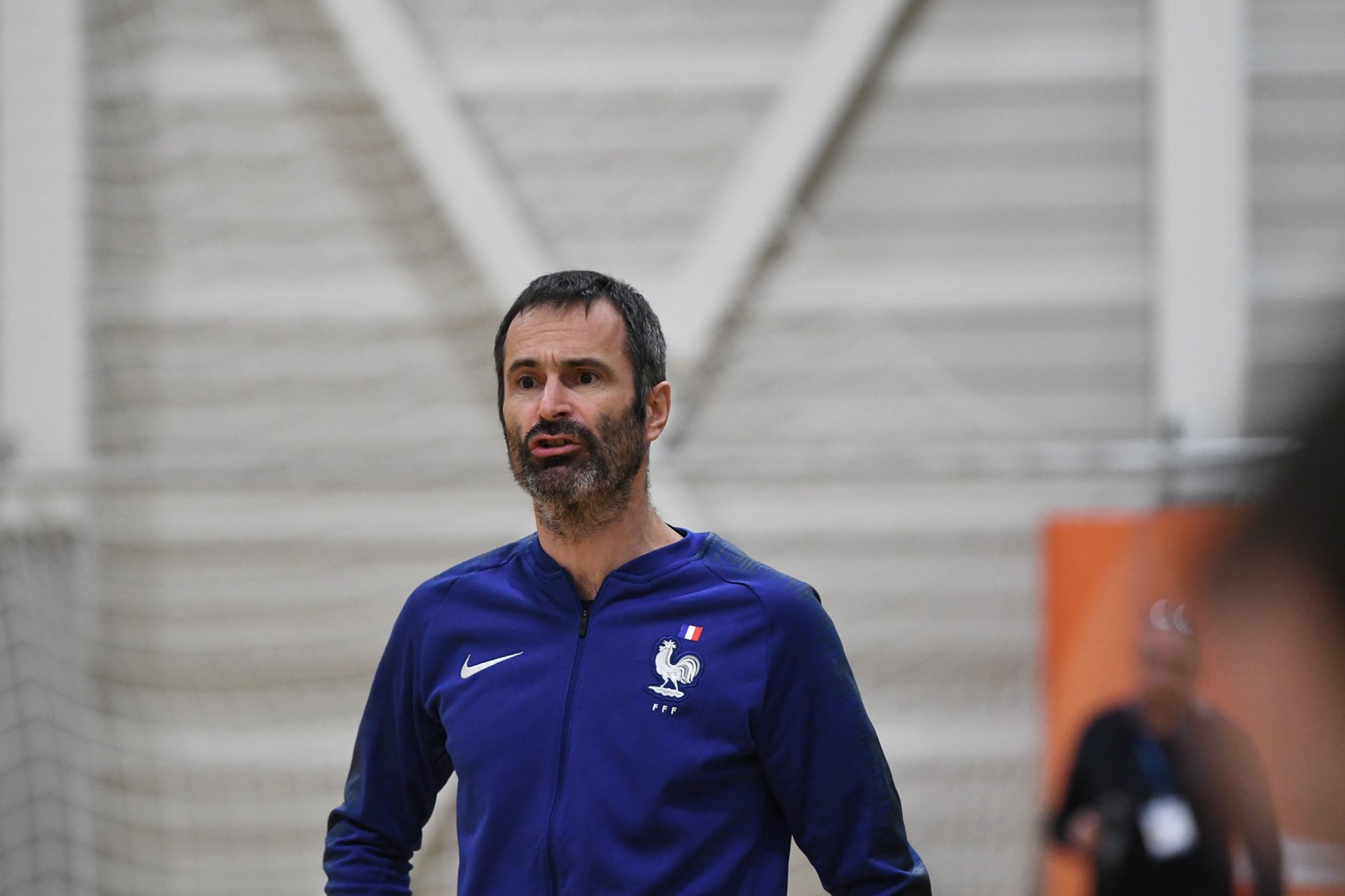 A few weeks ago, the best France club ACCS Paris has announced signing the best futsal player in the world, Portuguese superstar Ricardinho.
"The thing that still has room for big progress is the promotion of our sport. I believe that the success of the France national team and the arrival of Ricardinho in our league will popularize futsal even more."
Reyenad's U19 squad was a participant in the inaugural UEFA Futsal Euro U19 Championship. France defeated Kazakhstan and Finland, the home team of the qualification tournament, and lost 1:2 against Poland, which reached the semifinals of the final tournament played in Latvia in September 2019.
"We showed that we are in stage with everyone. With that generation, we played another tournament in France when we beat Ukraine and played at the same level as the European champions France".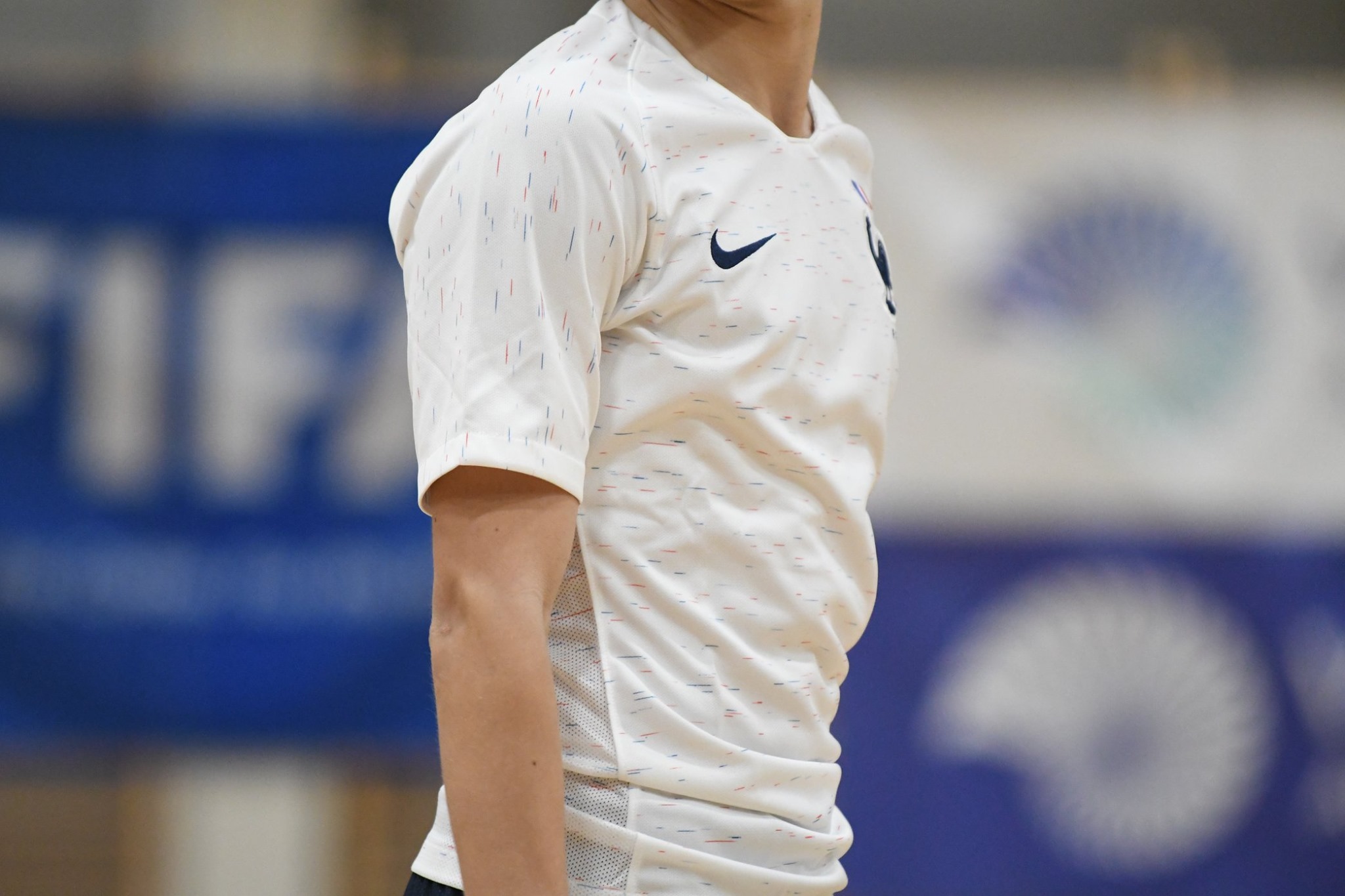 The next U19 Euro will be held in 2021 in a country which is yet to be decided, what are the expectations?
"As I mentioned earlier, this generation has great potential. It is the first generation that is completely dedicated to futsal, that has gone through the whole process of our recently implemented development program."
At Futsal Week Winter Cup 19, played in Poreč Croatia from 4th to 8th January 2020, France finished second, dramatically losing the gold medal by conceding a goal against Slovenia three minutes before the end of the tournament.
Afterward, the players were devastated, most of them cried. That shows how much this sport and success means to them.
"Even though we were left without a gold medal 'tragically', we are happy about being here. In line with the slogan of the competition "Futsal Is Here" you really can smell and feel futsal here. I talked with Mico Martic and we will certainly come again to Futsal Week".
For the end, we asked Reynaud to predict the chances of the France national team in the qualification for the World Cup which will be played in Lithuania this year. In the qualification group that will be played in Serbia from 1st to 4th February, France will play against host Serbia, Spain and a strong Ukraine.
"Since I am not a coach of a senior team I cannot speak for him. The group is strong, Spain is the strongest but I believe that every team has a chance to qualify to the Finals. Since I have coached all of the senior team players, and I know their quality, I believe we have good chances to qualify to Lithuania."
>>> 4+1 easy ways how can you support FutsalFeed