The futsal transfer window is open! As championships across the world finished and players took the deserved break, plenty of clubs started to work on the transfer market to improve their team for the next season.
It is FutsalFeed's goal to try and put futsal transfers and loans in one place and make this page your central place for futsal transfer news and rumors.
The list on this page will be regularly updated and we recommend that you bookmark it and visit us often so that you don't miss out on any futsal transfers this Summer.
Also, we cordially invite you to write to us on any of our social media channels or e-mail addresses to include some of the player transfers that we might have missed as information is hard to obtain.
The current list includes known futsal transfers and loans from arguably the top four European futsal leagues. Please feel free to contact us for transfer updates from your country, regardless of where you live.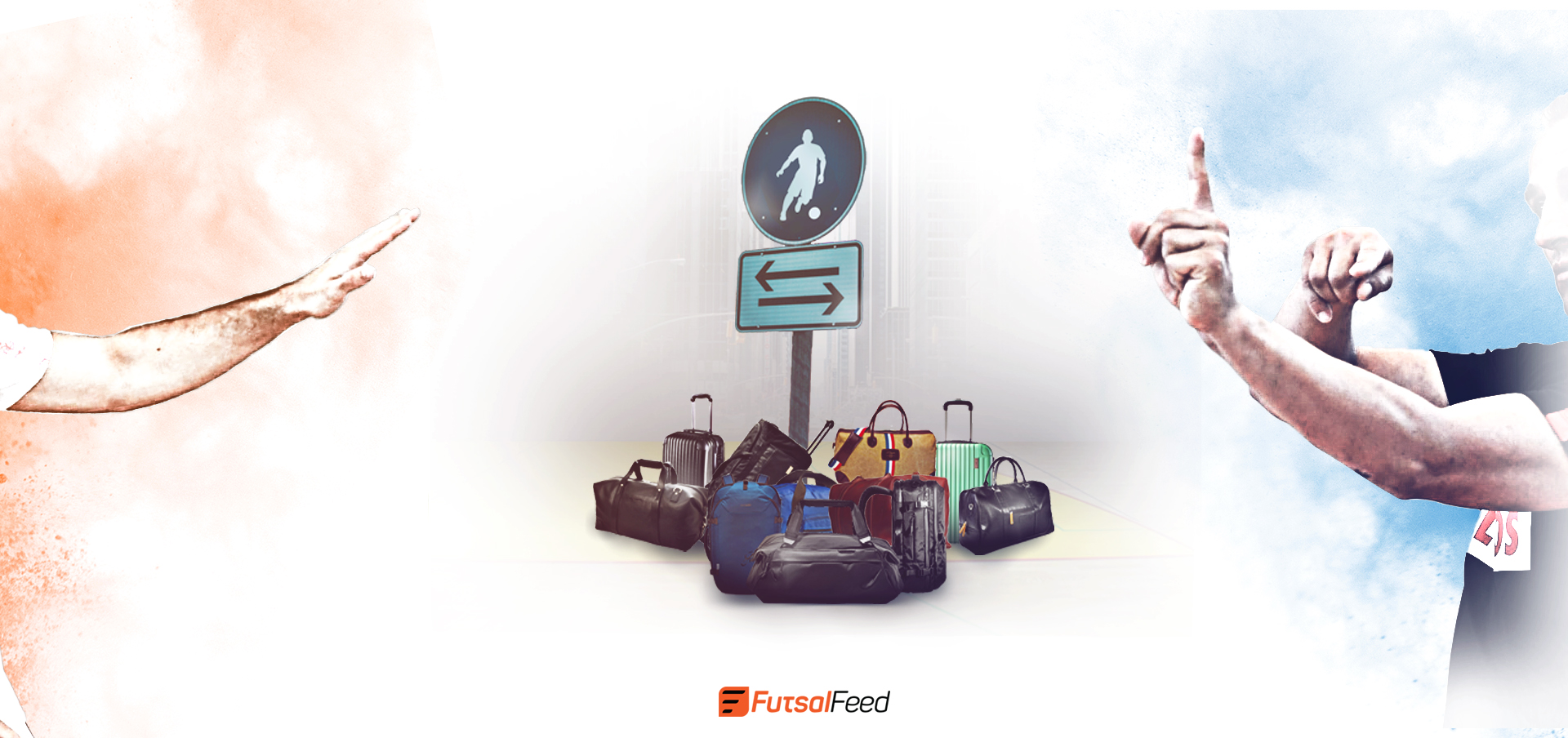 Latest Updates
--> Diego Rodriguez set for Real Sun Giuseppe, he joins from Napoli Futsal
--> Marko Kuraja joins Real San Giuseppe after a stint with Meta Catania
--> After a stint with Mantova, Juha-Matti Savolainen joins Finish KaDy
--> Leandro signs for Lido di Ostia from Colormax Pescara
--> Žarko Luketin joins Futsal Pula from Croatian champion Olmissum
--> Duje Bajrušević leaves Novo Vrijeme Makarska and joins AFC Universitas
--> Thalles joins AD Fundão Futsal from O Parrulo Ferrol
View this post on Instagram
--> Felipe Paradynski leaves ElPozo Murcia and joins Russian Ukhta
Futsal club «Ukhta» has signed a three-year contract with the Brazilian striker Felipe Paradynski. 🔝

Felipe has chosen number 9⃣4⃣ in «Ukhta».#ukhtatransfers pic.twitter.com/OAwY8ikmbw

— Futsal club "Ukhta" (@UkhtaFutsalEN) July 2, 2021
--> Goalkeeper Deivd Charles de Souza joins Manzanares FS Quesos El Hidalgo
🔵⚪️El brasileño Deivd completa la terna de porteros del @ManzanaresFS para su debut en Primera División

🗣️ Deivd: "Mi sueño era dar el salto a Europa, jugar en España y competir con los mejores"https://t.co/WX39d5u3Sp

— ManzanaresFútbolSala (@ManzanaresFS) August 9, 2021
--> Nando Torres sets for Palma Futsal but gets loaned to Industrias Santa Coloma at least for one season
𝗘𝗹 𝗣𝗮𝗹𝗺𝗮 𝗙𝘂𝘁𝘀𝗮𝗹 𝗳𝗶𝗰𝗵𝗮 𝗮 𝗡𝗮𝗻𝗱𝗼 𝗧𝗼𝗿𝗿𝗲𝘀

📝 Firma hasta 2.024

➡️ Jugará cedido las dos próximas temporadas con @fsalagarcia

📲 Lee toda la información en nuestra web

🔗 https://t.co/nkivGnLVdN#GOPalma#PalmaFutsal2022 pic.twitter.com/3dtO9l2kJL

— Palma Futsal (@PalmaFutsal) August 5, 2021
--> Massimo De Luca is the new player of Italservice Pesaro
(Photo: pesarocalcioa5.it)
🔝🆕

⚽️Alexandre Pintinho, un doble campeón de la Uefa Champions League para apuntalar el proyecto naranja

👉🏻 El ala, internacional brasileño, firma por una temporada y buscará aportar "experiencia y goles"

Info y declaraciones🎙️⤵️https://t.co/oTifdXk6Gs#VamosMiRibera🧡🖤 pic.twitter.com/ERSQ7FT0Q8

— Aspil-Jumpers Ribera Navarra FS (@RiberaNavarraFS) August 4, 2021
Futsal Transfers and Loans
Spain: transfers done by 6 July 2021:
Italy: transfers done by 6 July 2021:
Russia: transfers done by 6 July 2021:
Venâncio: Meta Catania C5 Bricocity (Italy) --> Torpedo Nizhny Novgorod
Fernando Drasler: Inter Movistar (Spain) --> Dynamo Samara
Ximbinha: Barça Futbol Sala (Spain) --> KPRF
Daniel Batalha: Corinthians (Brazil) --> KPRF
Portugal: transfers done by 6 July 2021:
Rômulo: KPRF (Russia) --> Benfica
John Lennon: Litija (Slovenia) --> Eléctrico
Pedro Silva: Rio Ave --> Portimonense
Osvaldo Moreno: Sanem (Luxembourg) --> Portimonense
Celio Coque: Benfica --> Eléctrico
Bruno Graça: Benfica --> Eléctrico
Vini: Marreco Futsal --> CR Candoso
Hugo Neves: Sporting CP --> Eléctrico
Daniel Airoso: CD UMA Antequera (Spain) --> Eléctrico
Rui Moreira: Benfica --> AD Fundão
Pedrinho: Futsal Azeméis --> Modicus
Bruno Felipe: Viseu 2001 --> Futsal Azeméis
Ervilha: Rio Ave --> Futsal Azeméis
Cigano: Modicus --> CR Candoso
Wesley Reinaldo: Sporting CP --> Leões de Porto Salvo
Mamadu Ture: Sporting CP --> Viseu 2001 (loan)
Ilídio Pina: Quinta dos Lombos --> Leões de Porto Salvo
Gerson Sanches: Belenenses --> Leões de Porto Salvo
>>> 4+1 easy ways how you can support FutsalFeed