We've created this Champions list of futsal shoes
Each one of these futsal shoes is at the TOP of their class
If you wish to perform on the highest level, you definitely need shoes that were made exclusively for futsal
One of the best active futsal players in the world, if not the very best, Ricardo Filipe da Silva Braga, best known as Ricardinho, recently posted a video on his Instagram feed advertising new Nike's ReactGato futsal shoes and reactions were nothing less than outstanding!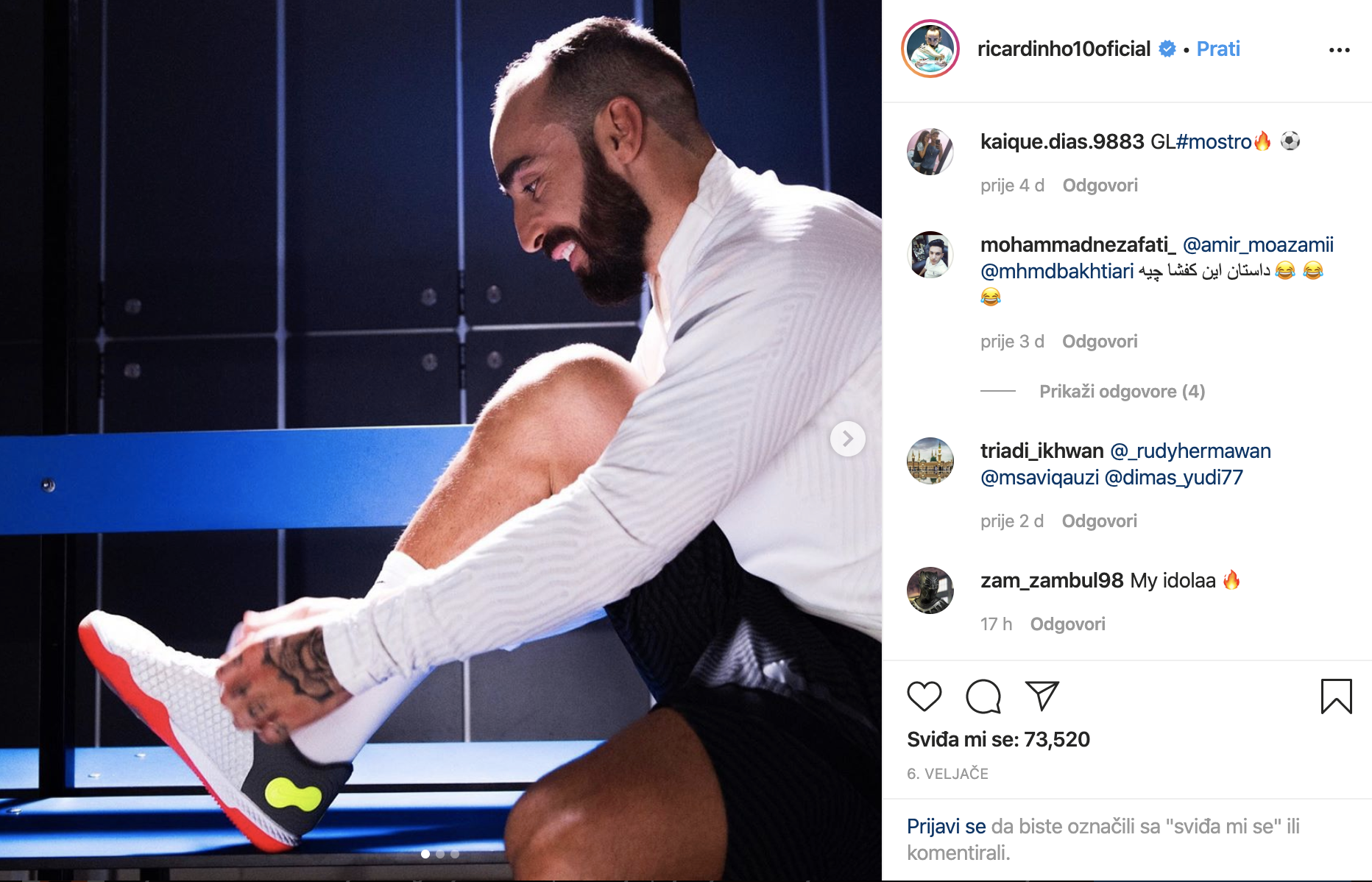 Comfortable and reliable shoes are every futsal player's best friend on his way to the top, and to save you some time googling which one's are the best fit for you, we've created this Champions list of futsal shoes. Each brand is represented by its champion, and each one of them is at the top of their class. They are not necessarily brand new – this list is more of a testament to the best futsal shoes available.
The magic of futsal is that you can basically play it on different surfaces with any indoor shoes. However, if you wish to perform on the highest level, you definitely need shoes that were made exclusively for this sport. It's an attractive and very dynamic sport, so your shoes have to be up for the task and give you speed and traction while being able to withstand contact and ruthlessness from the opposition.
Adidas Samba
It is only fair to start this list with one of the most iconic sports shoes ever made. Originally made in 1950, their purpose was to enable football players to play on frozen pitches. It's purpose obviously evolved over time, and Adidas Samba has been ever-present on the market for decades and a favorite of many futsal players around the globe, especially due to its affordable price and vintage design that comes in large varieties of colors.
Its soft rubber sole provides great traction, and they provide an amazing touch on the ball. Oh, we didn't mention that they're comfortable? Sambas are renowned for their comfort, and due to their classic design, you'll want to wear them outside the pitch as well!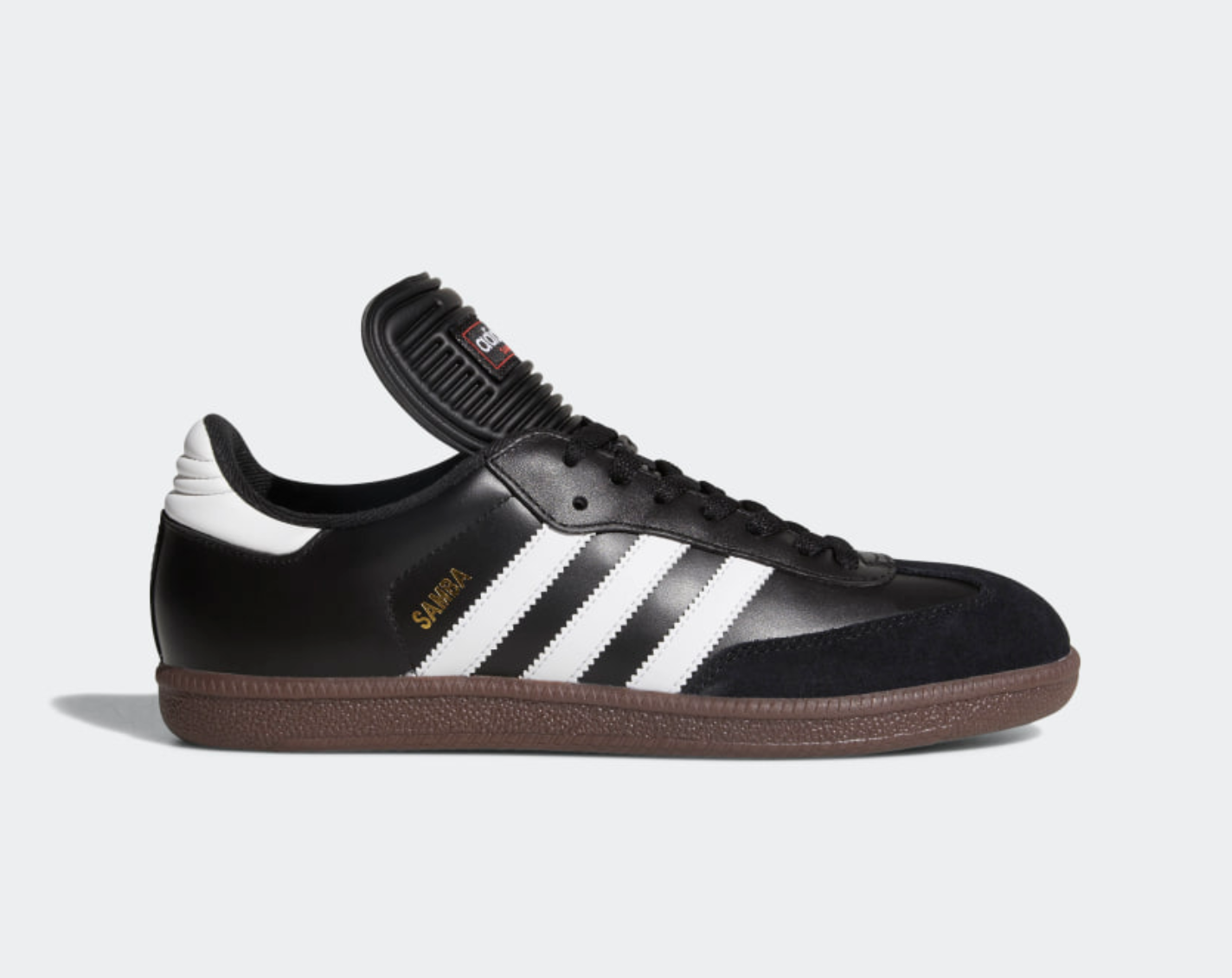 Kelme Precision Elite 2.0
True classics are back with a bang in this refurbished leather version! Obvious things first – the colors! It's neon orange, yellow and pinkish variants offer a new vibrant look for Kelme's champion, and it will give you absolute visibility on the pitch. Furthermore, its high-quality leather ensures maximum durability.
Bear in mind that Kelme is cooperating with tire giants Michelin, so its rubber outsole offers impressive grip, while insole of the updated Precision Elite 2.0 offers maximum comfort. As it should be when you're creating shoes designed for futsal. Put them on, and that skills compilation video you've been dreaming of will practically make itself!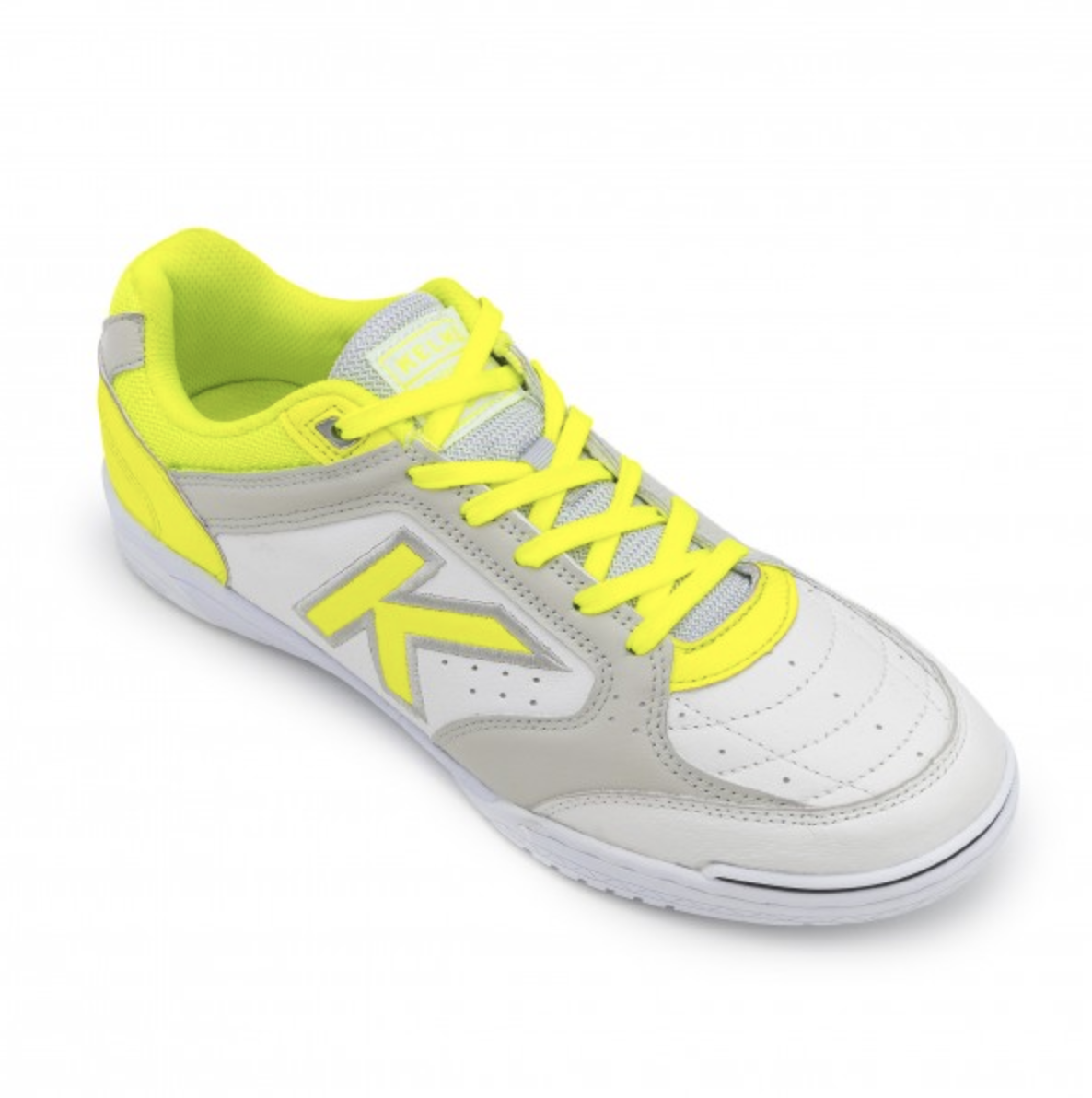 Joma Top Flex
Joma's Top Flex Futsal shoes have been on the market for some time now, but they're still a highly valued pick for many experienced futsal players. Whoever designed these shoes designed them for maximum comfort. Its padded outsole and very lightweight make running on indoor surfaces feel like a nice stroll in the park.
Specific pattern design on the outsole and softer rubber offer incredible grip on the surface, and it puts to shame many generic designs. As all of our champions on this list, Top Flex was also made specifically for futsal, and a nice patch of swede on its instep gives you a great feeling when touching the ball. Oh, we didn't mention… they come in 19 different color schemes, no way you won't find the one you like!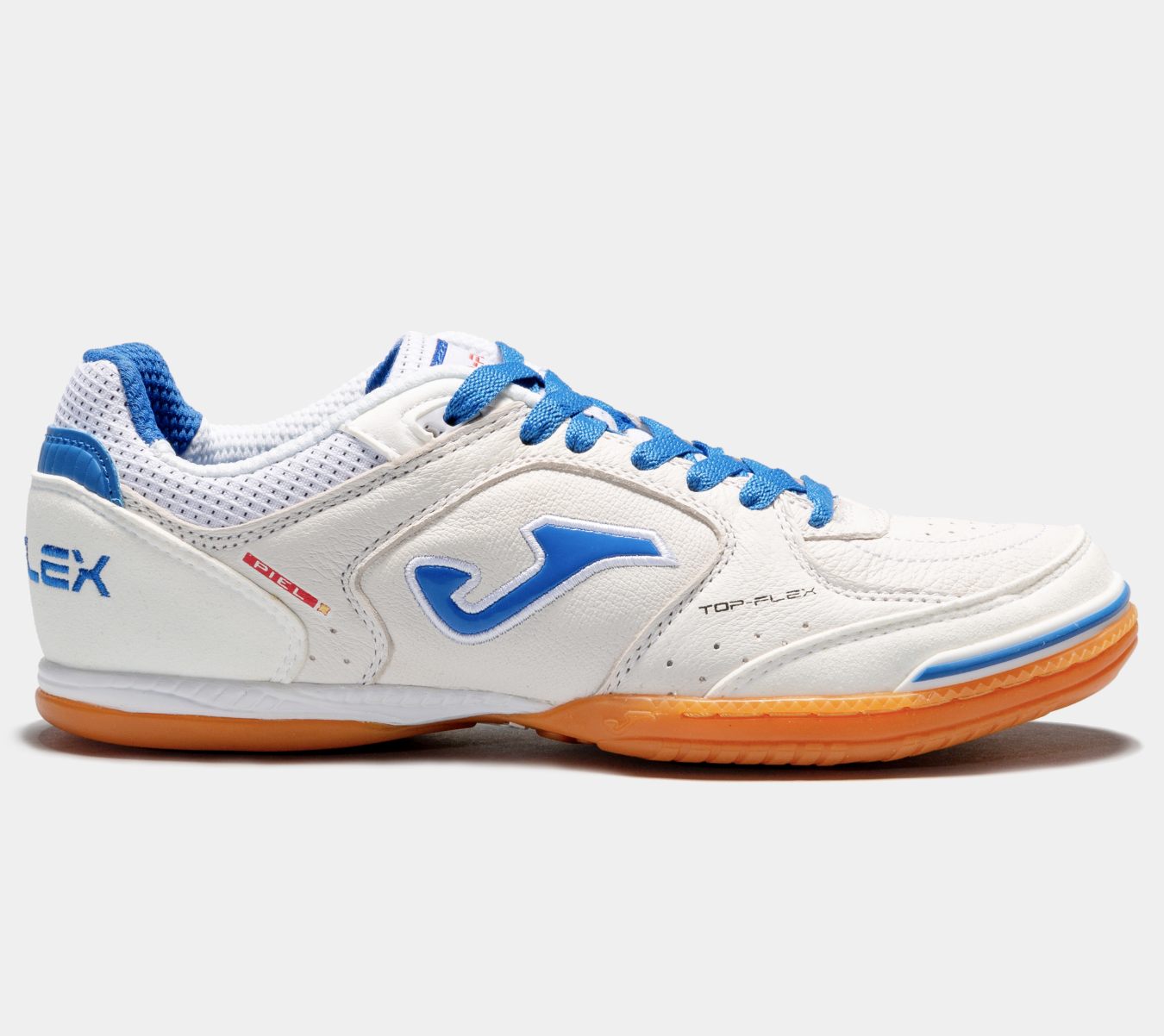 Nike React Gato
As previously mentioned, the new Nike React Gato is an outstanding and innovative piece of craftmanship for elite futsal performance! Nike Product Line Manager Joel Bagby said in an interview that they got the inspiration for these shoes seeing barefooted kids in Rio playing futsal and their subsequent hard transition to playing futsal in shoes. React Gato enables you to feel the ball almost like you are barefooted.
That sensation comes from an innovative rubber design at the outsole called Nike Touch 360 and little pistons on the insole of the shoes that gives you better touch on the ball. Nike React Gato offers you the expected durability and, at the same time, providing softness and mold-to-fit to provide you with ultimate comfort.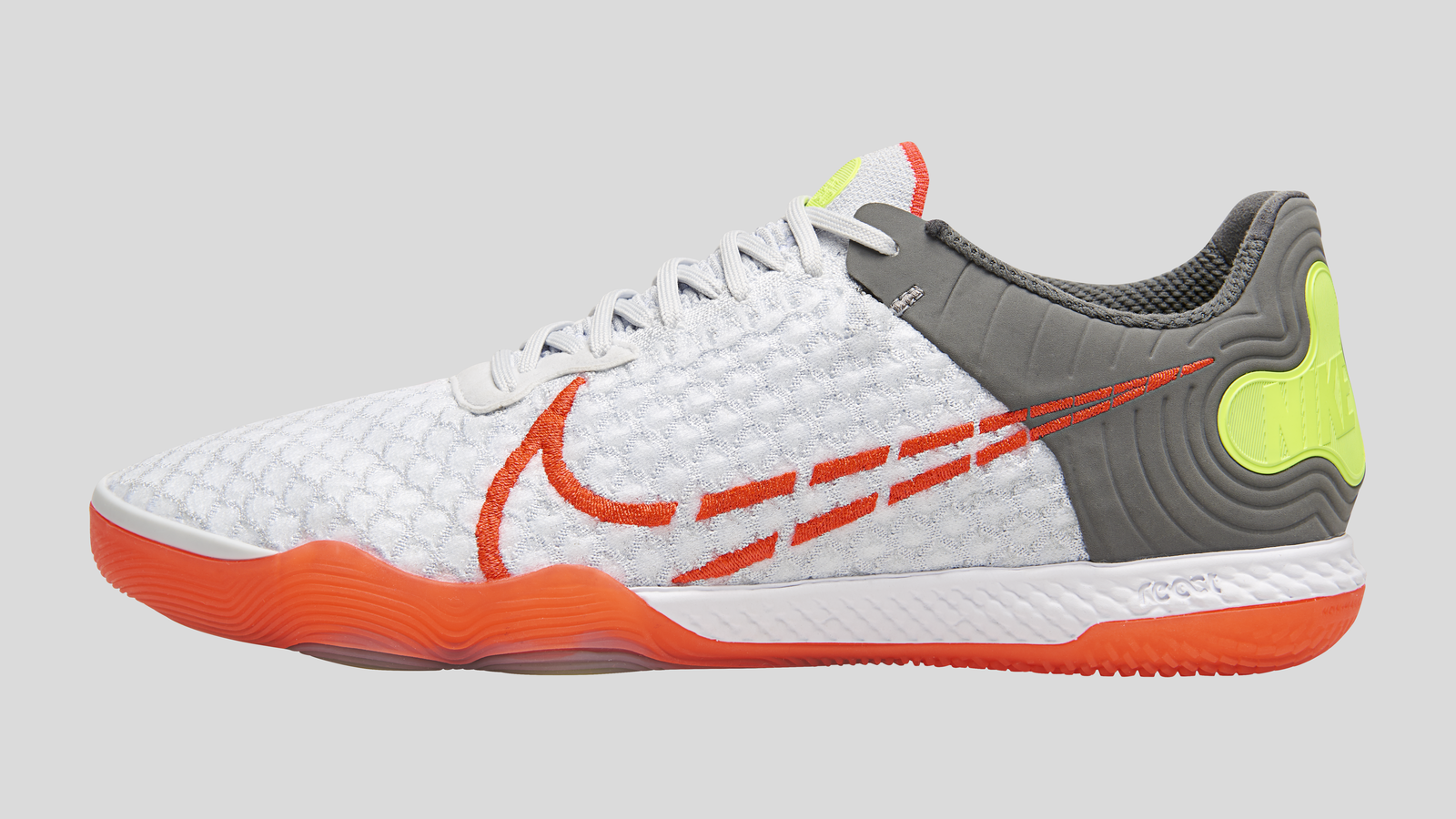 Munich Continental
Continentals, often called 'The Xs' due to a distinguishable X on their sides, have been one of the most popular futsal shoe models among professionals around the world for some time now. This model is often regarded as a flagship model in the market due to its high-quality materials and great performances on the pitch.
Top-quality natural and synthetic leathers were used on its instep and combined with a highly-resistant rubber sole; these shoes offer you terrific grip and durability. These spectacular shoes also offer great comfort for the player wearing them, and its quirky design comes in a whole variety of colors, although the traditional white-red ones with blue laces never get old!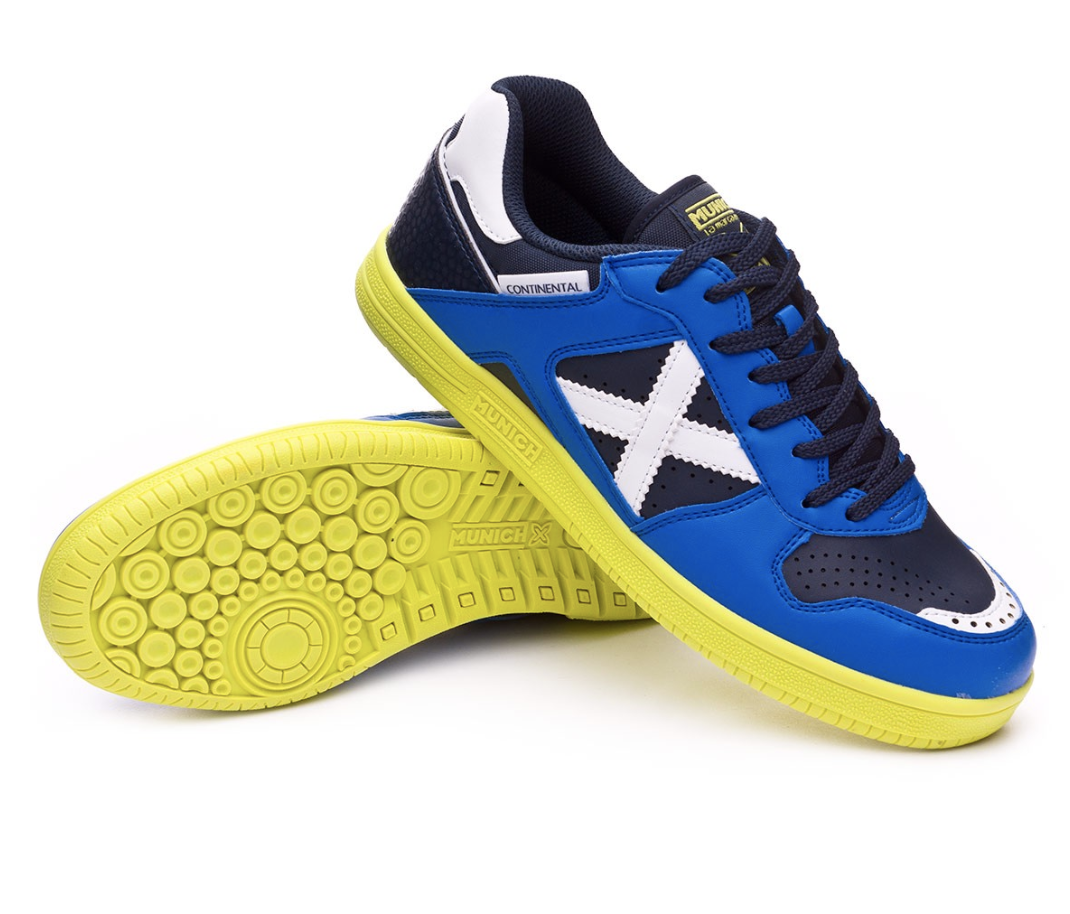 PUMA King Pro IT
King Pro IT can be regarded as an indoor cousin of the popular King Pro football cleats, specifically designed for futsal players. It has a simple, yet very dominant and almost frightening black design that will make your opposition to think twice before confronting you. Kangaroo leather provides great fit and soft touch on the ball, making them very comfortable on foot.
The upper part of the shoes is designed specifically to allow for more power and spin on the ball. These shoes offer a great deal of comfort as their modern slip-on design allows for a compression fit, while a flat rubber outsole provides excellent traction. One thing is for sure, though - PUMA King is here with a statement!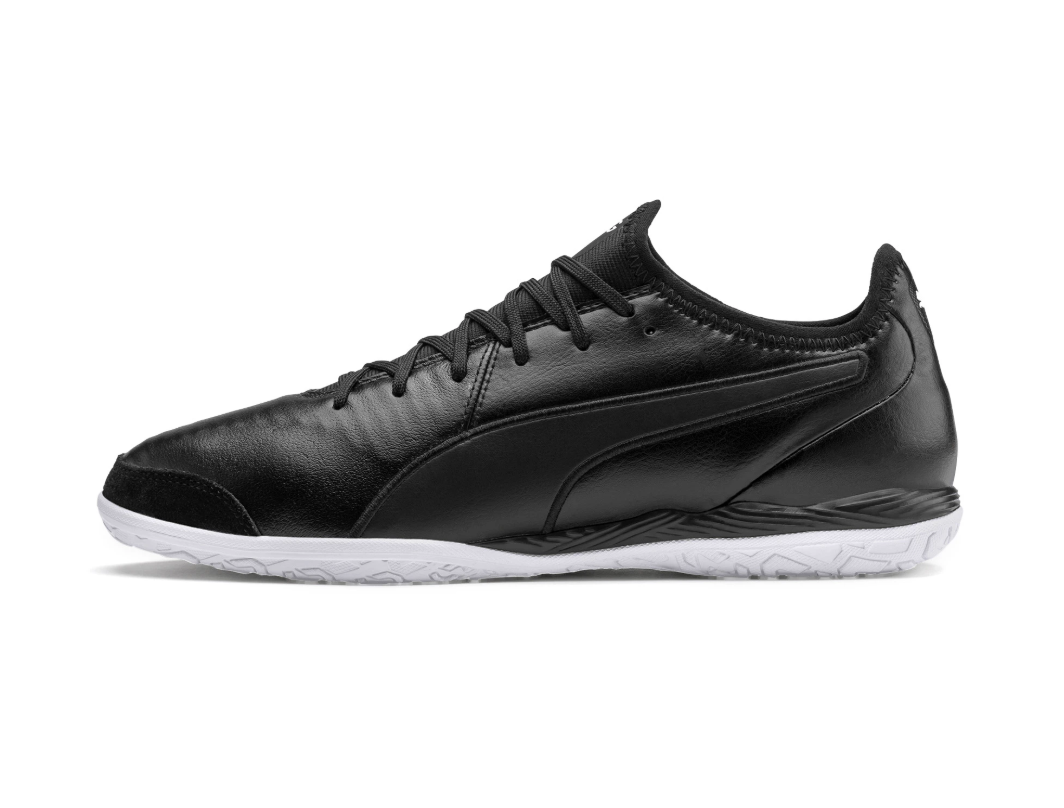 >>> 4+1 easy ways how can you support FutsalFeed