In this article, we will follow all the official news from the futsal transfer market.
Since our sport still is not best followed by the world's media as some more "traditional" sports (and we will hardly work to change that situation), we would appreciate it if you can send us all the official news about futsal transfers HERE.
LATEST TRANSFER UPDATES:
Brazilan born Kazakhstani futsal player Leo Jaragua is a new signing of the Russian club Noris Nickel. Jaragua arrived to Russia from Sporting Lisabon and he is also known for his performances in Kairat Almaty (Kazakhstan).
Benfica announced the signing of one of the best Russian players, Ivan Chiskhala from Russian vice-champion Gazprom-Ugra. Russian futsal star is fourth Benfica's reinforcement this season (after Arthur from Barcelona, Nilson from Braga, and Tayebi from Kairat).
Other Italian club Catania brought two Croatia national team players - Josip Suton from Vrgorac and Kristian Čekol from Futsal Dinamo Zagreb. Due to coronavirus pandemic, Croatian first tier will be quite weakened compared to the last season.
Italian clubs are also active, they brought some great signings from Croatia, in last season considered as one of the most interesting futsal leagues in the world - Mantova brought former Square (Dubrovnik) coach Frane Despotović as well as Croatian national team player Luka Suton (from Vrgorac), Bosnia & Herzegovina national team player Mirko Hrkač (from Square Dubrovnik) and Finland national team player Juha-Matti Savolainen (from Crnica, Šibenik).
Beside Saldise, Inter Movistar brought four more new players - Boyis from Barcelona, Martel from Osasuna, Tripodi from Aspil Vidal and Cecilio from Levante.
Inter Movistar found the replacement for Ricardinho who became a new player of ACCS Paris - it is Dani Saldise, a 25-year-old who came from Osasuna. "Everything is being a dream. It is the biggest team in the league and in Europe, and they have shown once again that they are the champions. I come to help the team and try to get as many titles as possible.", said Saldise after signing.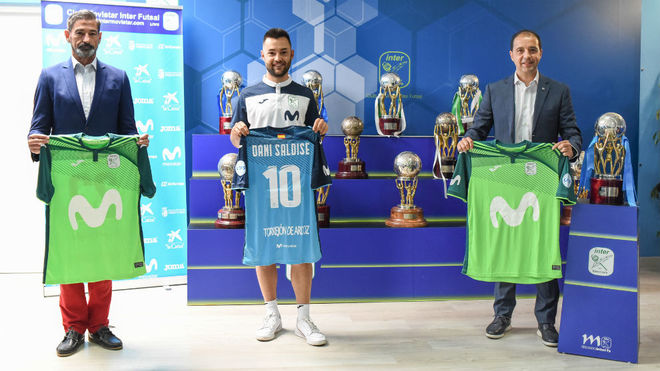 (Foto: Inter Movistar)
Croatian futsal star is back in Primera! After his spell in ElPozo, and last year and a half spending in Split (Croatia), Dario Marinović returned to the Iberian Peninsula in Jimbee Cartagena! Cartagena also brought Brazilian star Lucas Vinicius from Novo Vrijeme (Makarska, Croatia), one of the best players in Croatian top tier, last three seasons.

ElPozo Murcia reaches an agreement with Alex Yepes to terminate his contract after he arrived in Murcia 12 years ago. On the other side, ElPozo announced their first season signing - Juanjo Angosto who returns to Murcia after 10 years of absence (in the meantime, he played in Inter Movistar, Santiago Futsal and Benfica).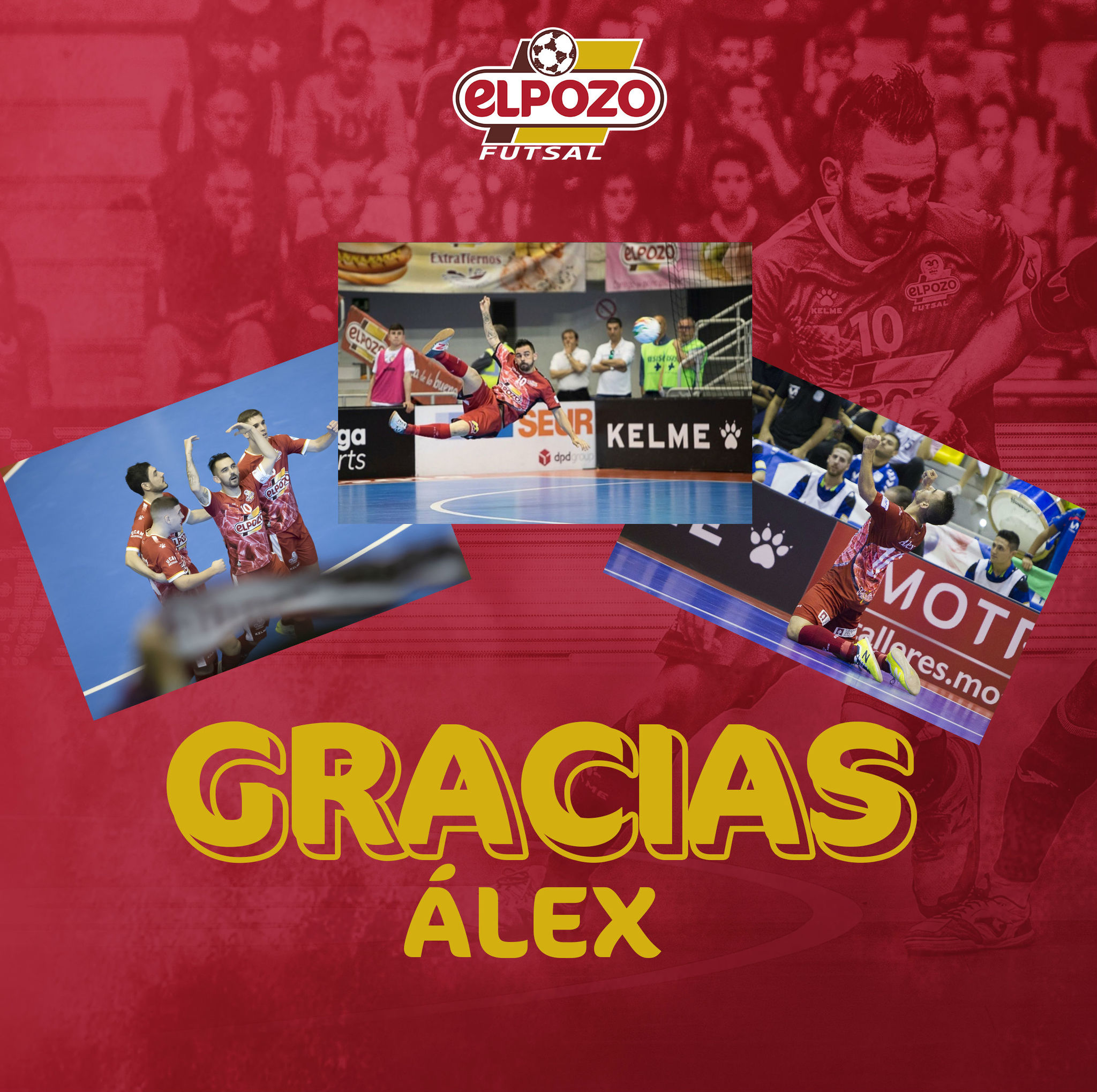 Barcelona Futsal is still busy - After Andre Coelho and Miguel Feixas, Matheus (24-year-old Brazilian) is Palau Blaugrana's new signing! He comes from one of the best Brazilian club Corinthians.
Slovenian champion Dobovec brought two Croatian national team members - Tihomir Novak from Sparta Prague and Luka Perić from Split.

Barcelona Futsal inserts into a higher gear and announces two great signings - a 26-year-old Portuguese international Andre Coelho who comes from Benfica and their former 22- year-old Catalan goalkeeper Miguel Feixas from Santa Coloma.
Portugal national team player and FC Benfica's star Bruno Coelho is a new ACCS Futsal Club player! In 9 years in Benfica Coelho won 8 trophies, including UEFA Champions League in 2018, the year when he also won UEFA Euro 2018. \"A dream come true. And I dreamed every day of playing at Benfica. From my room at my parents' house, I could see the roof of the Estádio da Luz and sometimes I wondered if that moment was going to take long to arrive. And I arrived at my beloved club. To see all the fans supporting Benfica, the support is amazing, incredible. The Benfica supporters are amazing.\", Coelho told for the FC Benfica's official website.
Two Brazilians left FC Sporting - Leonardo Mendonça da Rosa (Léo) and Edgar Varela. They both participated in the triumphant 2018/19 UEFA Champions League campaign.
Croatian national team player Franco Jelovčić is the new player of most trophy Belgium futsal team Halle Gooik! Jelovčić played in several clubs in Croatia (Kijevo Knin, Split, Nacional Zagreb) and Italy (Napoli, Real Rieti).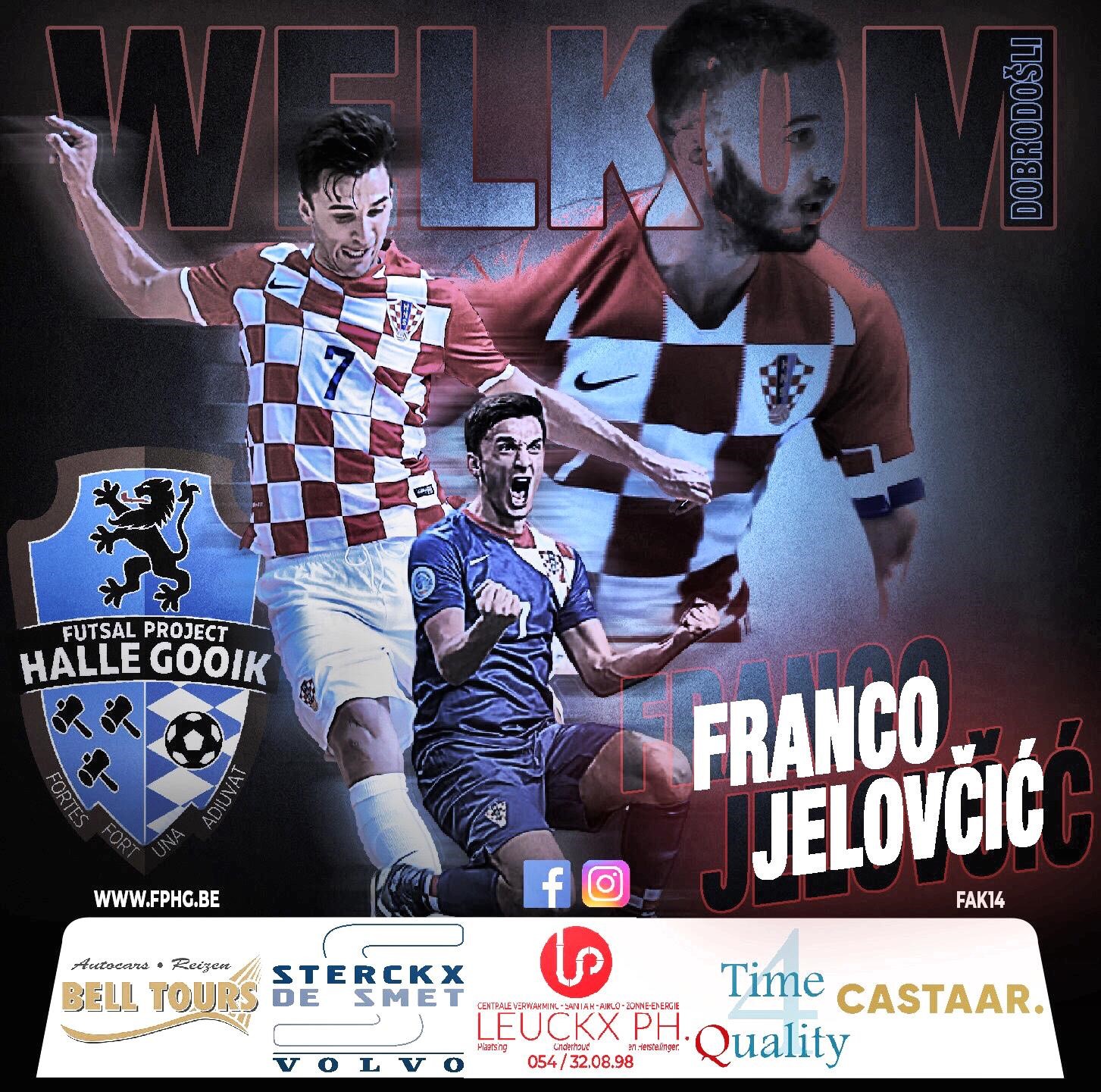 Chaguinha is leaving Benfica after arriving in the club in 2014. In his six years in Lisabon, the Brazilian won 6 domestic cups. It is still unknown where will Chaguinga continue his career (if you have any information about this topic, please contact us)
Humberto is the new player of the ACCS Futsal Club - he is 33-year-old Brazilian pivot who came to the best French club from the best Spanish club, Inter Movistar. Humberto won three La Ligas, 2 UEFA Champions League and four domestic cups with Inter. He also played in Sibiryak, Kairat Almaty, Krona Joinville, Malwee, Sao Caetano, Guarulhos and Suzano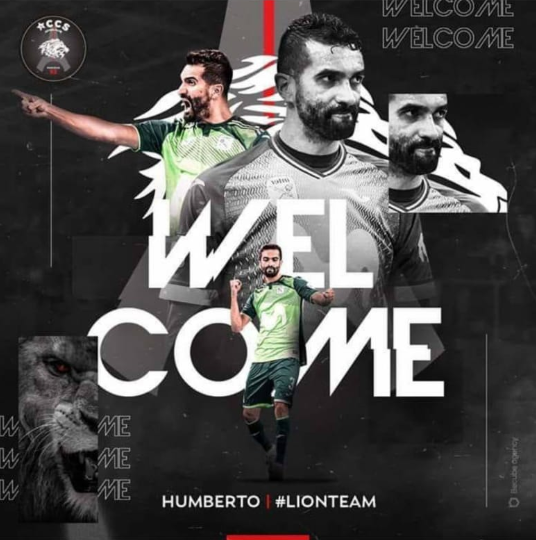 Jesus Velasco is the new head coach at the ACCS Futsal Club.
Kristijan Grbeša from Sparta Prague and Pave Mudronja (ex Pescara and Olmissum player) are the new players of Futsal Dinamo.

Kairat

loans former Hamamatsu player

John Lennon

t

o Slovenia club FC Litija for the remainder of this season.

The 25-Year-old pivot will be accompanied by Kairat teammate Edson. Litija is currently in 3rd place in the Slovenian first division.

Jose Carlos Lopez Lozano is the new player of MNK Square Dubrovnik (Croatia)!
Aleksander Dzabiradze is the new head coach of Tajikistan!
Allan Barreto and Rafael Vilela already have all the documentation in order to be able to play with Palma Futsal after their signing earlier this January, according to mallorcacultural.
Kasper Kangas extended his contract with AKAA futsal (Finland) until 2022. According to Dusan Matic.
Jakov Vulić, Nova Pazova goalkeeper, signed up to Crvena Zvezda. According to Dusan Matic.
Dejan Djedovic new coach of Al Dhafrah, according to Steve Harris.

Dejan Djedovic followed up a very successful tenure at Bank of Beirut with a short stay at the Tajikistan national team.

He is now in his 3rd day at former UAE champion Al Dhafrah.

Archil Sebiskveradze singed with Croatian 1st division team Crnica
Fernando Ariel Wilhelm singed with Croatian 1st division team Split Tommy.
Help us to continue to develop FutsalFeed with new features, and more ORIGINAL articles. You can DONATE HERE. Thank you! #FutsalisHere