Only three matches were left in UEFA Futsal Champions League 2020/21 campaign. The semifinals will be played today, and the final match is scheduled for 3 May (Monday) at 20:00. The final 8 tournament is being played in Krešimir Ćosić's arena in Zadar, Croatia.
The semifinals are the same as they were two years ago, when Sporting defeated Inter 5:3, and the host of the tournament Kairat defeated Barcelona 5:2.
This year's semifinal match between Inter and Sporting starts at 15:00 and the match between Kairat and Barça starts at 20:00.
UEFA.com published a list of broadcasters that will cover the matches.
Inter vs Sporting (15:00 CET)
Inter defeated Ugra Yugorsk in the quarterfinals with a relatively comfortable result of 3:0, even though the match was much tougher than the end result suggests. Sporting defeated KPRF 3:2 in the most exciting match of the quarterfinals, with a lot of turnarounds. Sporting cannot count on injured Cardinal and suspended Vinicus Rocha who scored a winner against Russian champion in quarterfinals.
We are expecting a tight match between two balanced teams. Our prediction is that one ball might decide a winner.
Who will qualify for the finals?
Inter 50% - Sporting 50%
>> (HIGHLIGHTS) Inter and Sporting secure semifinals
Barcelona vs Kairat (20:00 CET)
In three previous matches, Kairat defeated Barca. Besides earlier mentioned semifinals in 2019, Kairat won in 2015 finals in Lisabon 3:2, as well as in the 2013 semifinals in Tbilisi (5:4). Barça reached this year's semifinal defeating Dobovec 2:0, and Kairat outplayed Benfica in the overtime and eventually won 6:2 (the result after 40 minutes was 2:2). Paulo Ricardo Kakà cannot count on goalkeeper Higuita who got a red card in the match against Benfica, and he will have to rely on a young (19-year-old) Narun Serikov who played a great match against the Portuguese team. Didac Plana, on the other side, cannot count on previously injured Sergio Lozano and Miguel Feixas.
We are expecting another tight match, however, since Kairat will be without their first goalkeeper (arguably the best in the world), we are giving an advantage to the titleholder.
Barça 55% - Kairat 45%
>> (HIGHLIGHTS) Kairat and Barcelona passed Benfica and Dobovec and reached semifinals
>> All you need to know about the futsal Champions League final 8 tournament in Zadar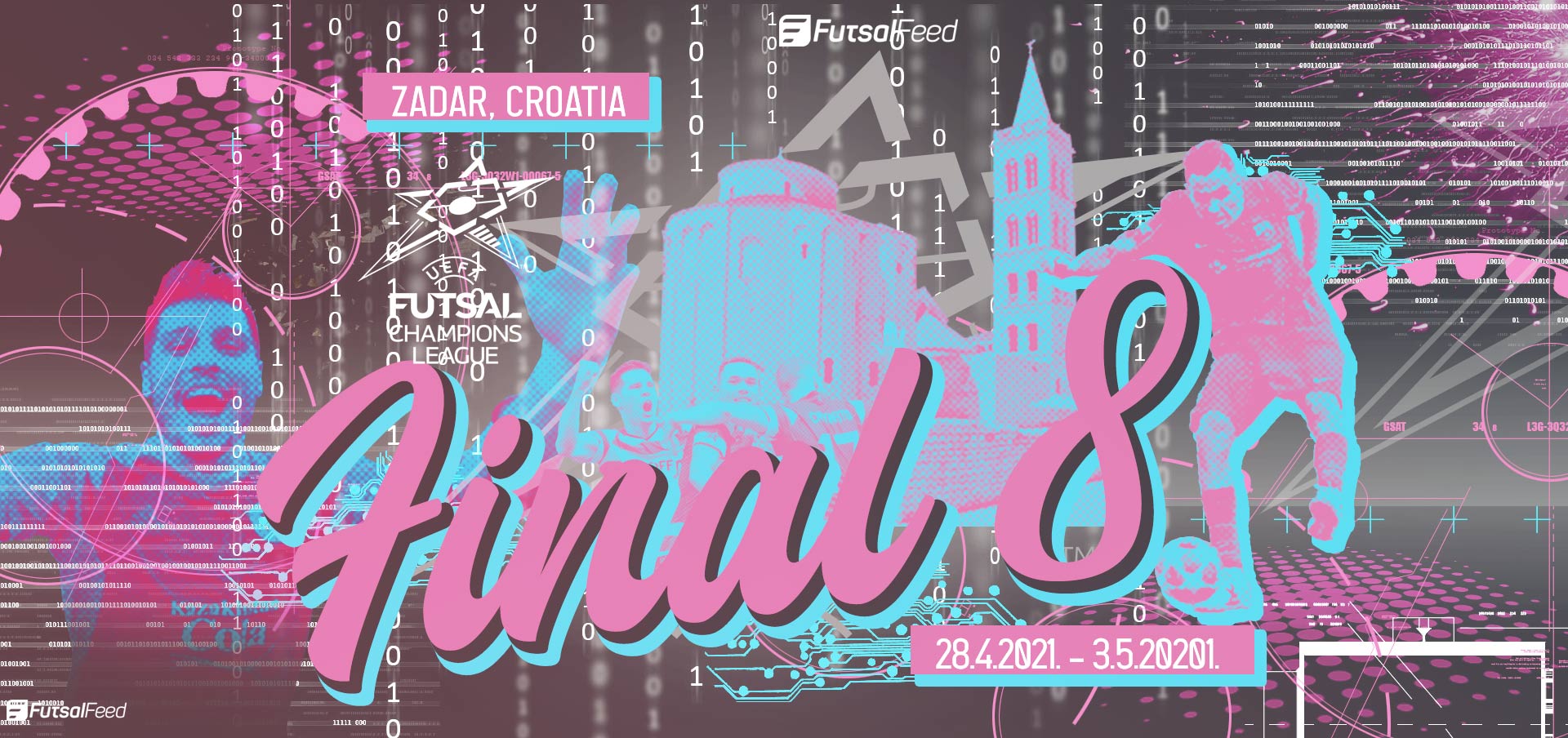 >>> 4+1 easy ways how you can support FutsalFeed