The third day of competition in the CONCACAF Futsal Championship in Guatemala City is finished, meaning that the group stage has been completed and we have found out the eight quarterfinalists.
Bear in mind that this tournament also serves as a qualification tournament for the FIFA Futsal World Cup, and the best four teams will secure a berth there. Meaning, whoever wins their quarterfinal duel will automatically be qualified for the World Cup.
But before we take a closer look at the quarterfinal duels (on schedule this Friday), let's enjoy the highlights from Day 3 where we saw some fantastic goals and matches!
>>> (HIGHLIGHTS) Concacaf Futsal Championship Quarterfinals Picture Starting To Take Shape
>>> (HIGHLIGHTS) CONCACAF Futsal Championship Day 1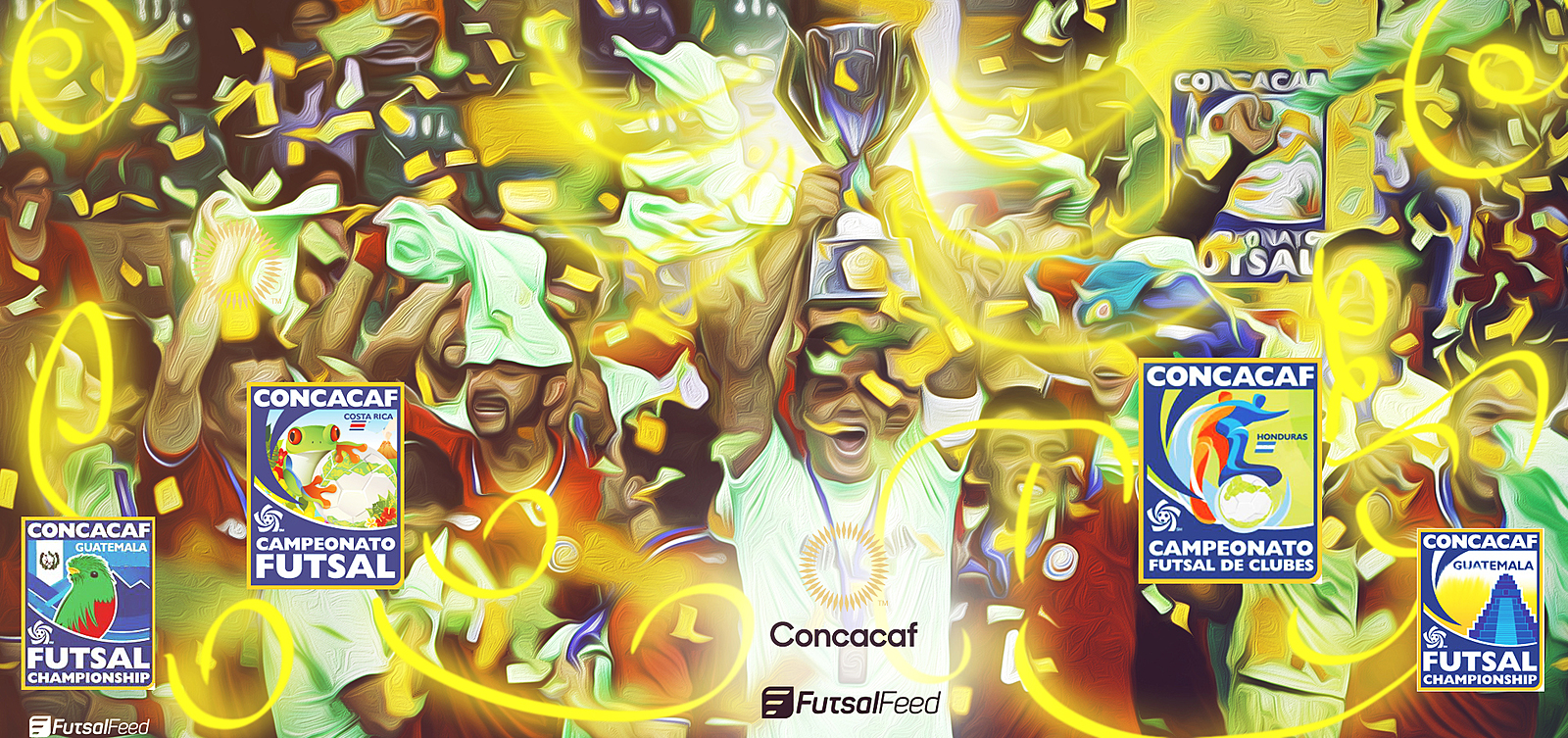 El Salvador 5-2 Nicaragua
El Salvador was battling with the United States for the best position in Group D. And they have done their best to do so with a 5-2 victory against Nicaragua in a direct duel for the quarterfinal. Rodrigo Contreras was a double scorer, with Pedro Gomez, Marvin Diaz, and Victor Chavez all adding to the goal tally.
Lester Kripp and Nelson Salinas scored for Nicaragua but that eventually didn't prove to be enough. El Salvador, who never won a match in this competition prior to this year, finishes the group stage undefeated.
Cuba 2-4 United States
Before this match, favored Cuba was already eliminated from the competition. But surely they wanted to leave their mark in the competition, while the United States had to win with 2 goals difference to secure the first spot in Group D.
The Americans and their head coach Dušan Jakica dully delivered, defeating Cuba 4-2 in the process. The hero of the match was Julian Escobar who scored a hat-trick, with Lucho Gonzalez joining on the scoresheet.
Alejandro Marrero and Ricardo Castillo scored goals for Cuba, who got eliminated with three losses from three matches. A tournament they will wish fast to forget.
Panama 5-4 Mexico
In a thrilling match in Group B that saw nine goals, Panama was eventually better than Mexico and advances to the quarterfinals with a maximum record of two victories from two matches.
A match that saw many turnarounds was marked by Panama's Carlos Perez who scored a hat-trick. He was joined on the scoresheet by his teammates Oscar Hinks and Abdiel Castrellon. The deciding goal came from an accumulated 6th foul free-kick.
Cesar Paniagua, Miguel Limon, Miguel Vences, and Abraham Atri scored for Mexico, but that proved insufficient as Mexico got eliminated with 0 points. This victory also pushed Suriname in the quarterfinals who have defeated Mexico earlier.
Costa Rica 5-1 Canada
Both teams were already qualified for the quarterfinals as they both defeated Haiti earlier, but this match would decide the top seed from Group C. And Costa Rica immediately showed they mean business.
Costa Rica scored five unanswered goals thanks to the efforts of Gilberth Garro who scored two goals and Jose Guevara, Pablo Rodriguez, and Cesar Vargas who joined him on the scoresheet.
Ian Bennett was the sole scorer for Canada.
Guatemala 4-3 Trinidad & Tobago
A fantastic futsal match was played between Guatemala and Trinidad & Tobago in which we saw 7 goals, lots of drama, but in the end, a victory for the Guatemalan team who proceed to the quarterfinals with a maximum record.
The hosts were victorious with a deciding goal coming in the closing stages of the match, as Alan Aguilar scored two goals, while Jose Mansilla Ramos and Wanderley Ruiz added one each.
Che Benny scored two for Trinidad & Tobago, out of which his first goal (opening goal in the match) was a chip shot from his own box - beautiful. He was joined on the scoresheet by Jameel Neptune, but eventually, that was not enough as Trinidad & Tobago gets eliminated from Group A. Guatemala and the Dominican Republic progress through.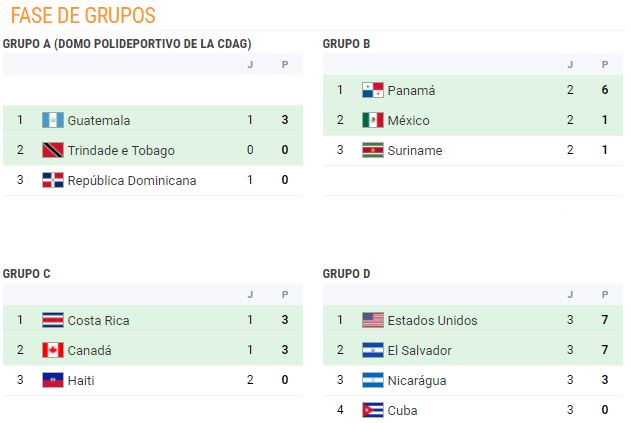 The quarterfinal pairings have been set.
On Friday, the United States will face the Dominican Republic (12:30 local time), while Panama will face Canada (15:00 local time).
On Saturday, Costa Rica will play Suriname (17:30 local time), while hosts Guatemala will face El Salvador (20:00 local time).

>>> 4+1 easy ways how you can support FutsalFeed