As one of the media patrons of the 25th edition of Futsal Week Winter Cup Poreč 2020, we had an opportunity to talk with the head coach of Moroccan futsal national team, Mr. Hicham Dguig.
Morocco is the African futsal champion and the best continental futsal nation. At recently played Africa Futsal Cup of Nations, they defeated Libya (3:0), Equatorial Guinea (8:1), Mauritius (3:0, awarded), Angola in semi-finals (4:0) and fiercest rivals Egypt in finals (5:0). Morocco ended the tournament with all five victories and impressive goal-difference of 23-1!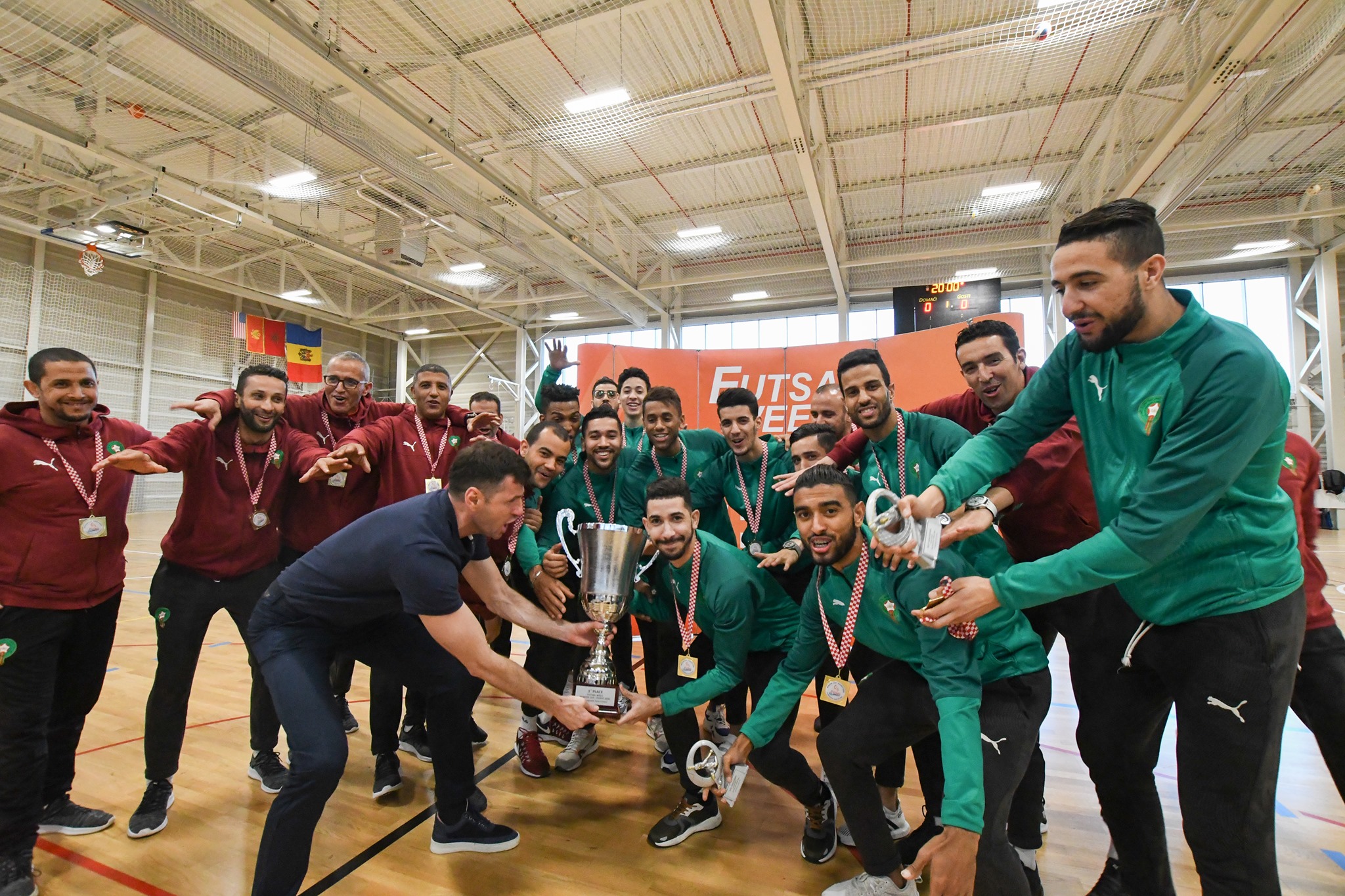 And at Futsal Week tournament (2nd to 6th March 2020), they defeated Istria Selection 11:1 (friendly match), Montenegro 4:1, Moldova 9:1 and the USA 6:1. Four matches, four victories, goal-difference: 30-4.
Morocco qualified for the first World Cup in 2012. On both occasions (2012 and 2016) they played in the same group with Spain and Iran. In six matches at World Cup Morocco still hasn't achieved a point. But, as the latest results are showing, the Moroccan team will have something to say at the next Futsal 'Mundial' which will be played in Lithuania from 12th September to 4th October 2020.
"After participating at the last World Cup in Colombia 2016, on which recorded all three defeats, I have analyzed what is the problem, why can't we cope with the best teams such as Spain, Iran, and Azerbaijan. So, after the end of the tournament, we worked really hard. We played a lot of international tournaments, in Portugal, China, etc. I also did a lot of work with Moroccan coaches, that are prerequisites for raising the quality of futsal in the country as a whole.", Dguig told us in the beginning.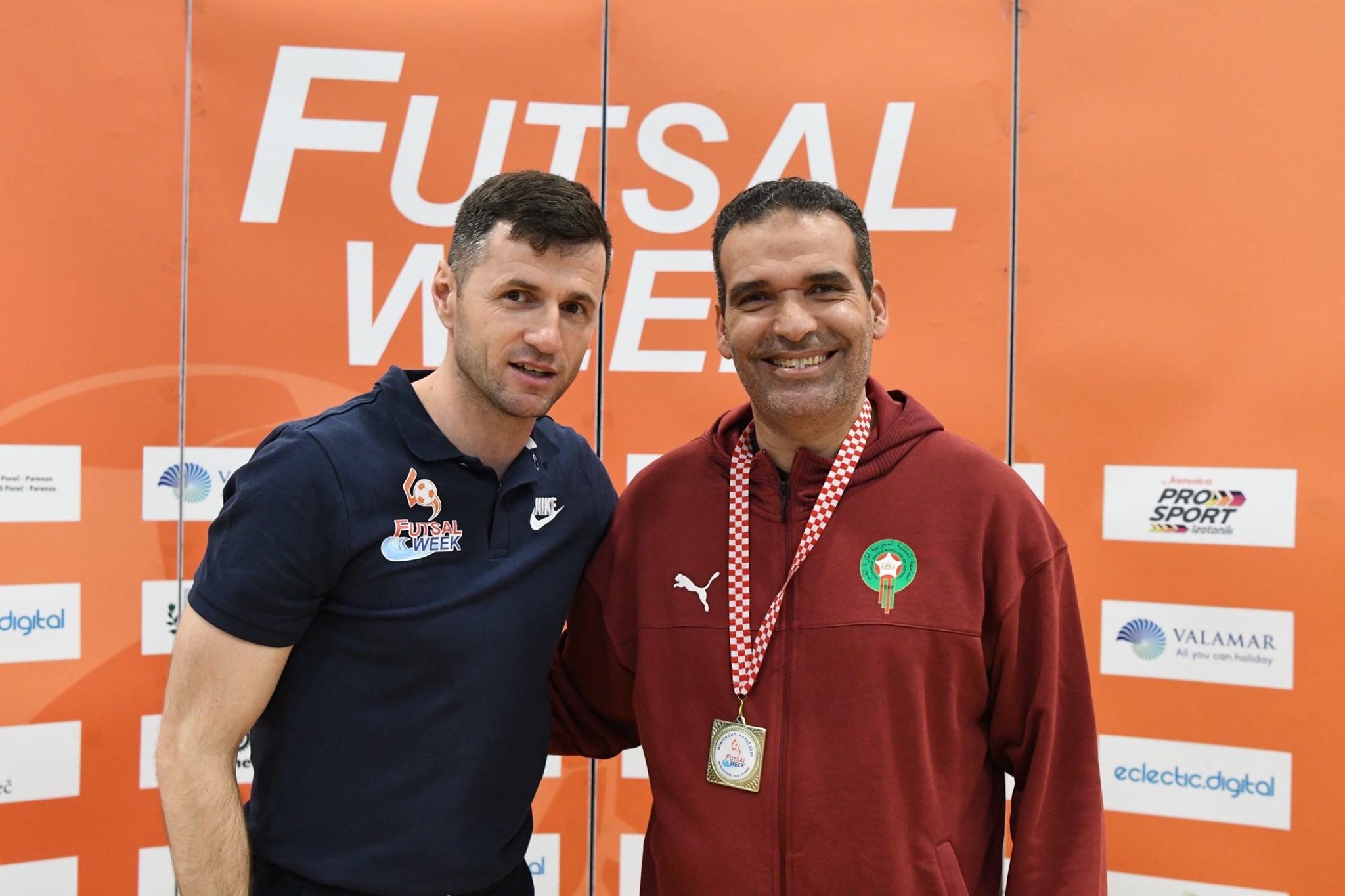 In Africa Futsal Cup of Nations 2016 you lost against Egypt in a group stage 2:3 and defeated them in finals 3:2. This time, you "took a walk" through the tournament and relatively easily defeated Egypt in the finals (5:0).
"I knew that Angola and Libya were strong teams, but Egypt was our biggest threat. They are a really strong team, which has technically superb players and plays attacking futsal. So, I have studied them a lot before the tournament. Behind our victory, there was a lot of preparation."
So, what are the expectations of the World Cup in Lithuania?
"Firstly, we hope that we won't end in the last "pot" before the draw. On the last two occasions we were in the fourth "pot" and, thus, played against strong teams such as Spain and Iran. One of the reasons why we have come to Futsal Week, which is played under the regulations of FIFA, is to secure enough points for FIFA ranking. So, we are hoping to eventually end in the third, maybe even second pot, and thus to avoid the strongest teams in the group stage." said Dguig and continued:
"First expectation of the World Cup is to win a historical point for our country. But, I also believe we have a quality to pass the group stage, and then, who knows…"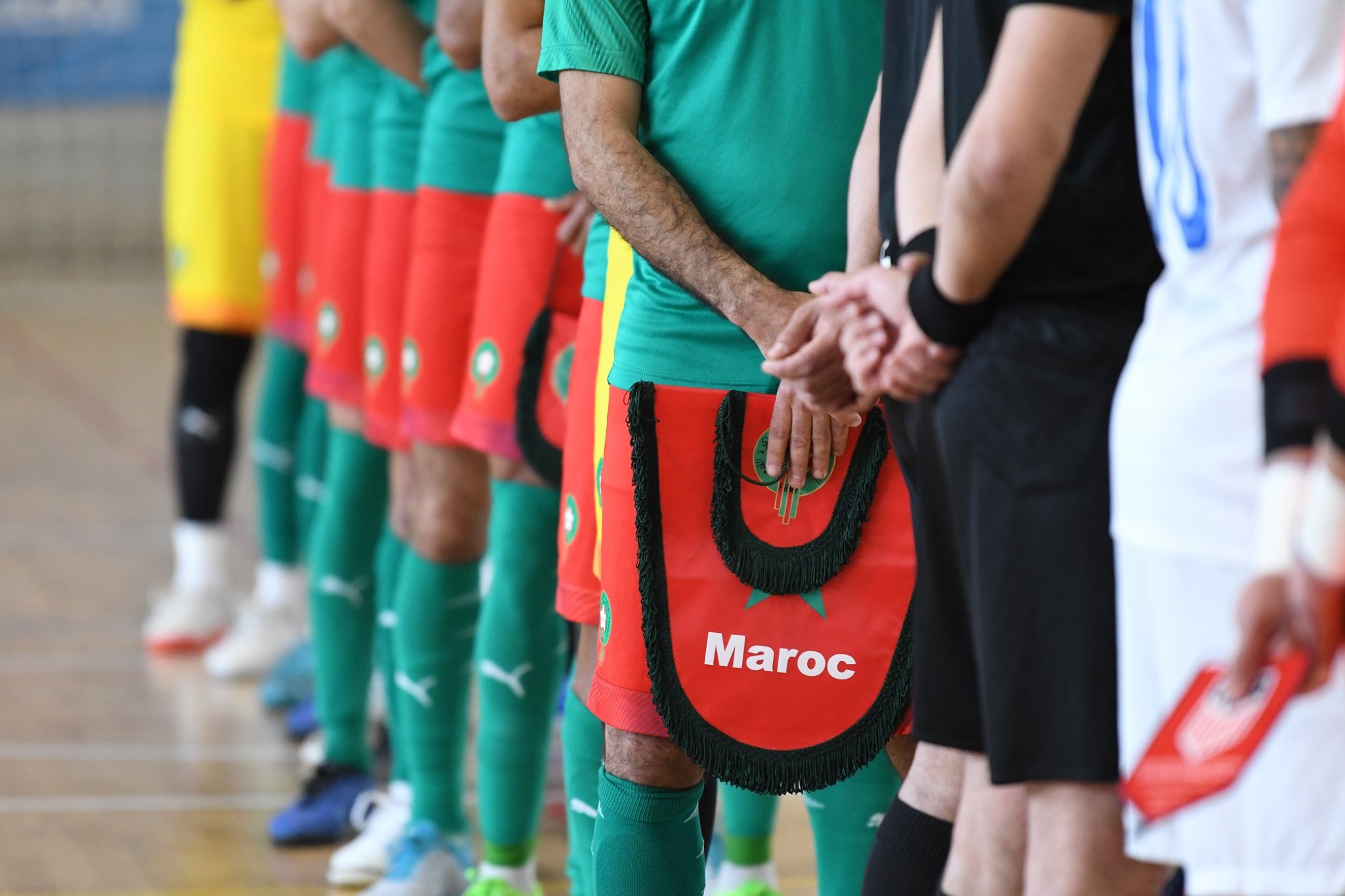 In Croatian Poreč, Morocco was impressive and showed great quality. In the end, we couldn't say who was the best Moroccan player, is it Bakkali Bial, El Mesrar Soufiane, Mohamed Jouad, El Ayyane Anas, Faiti Abdelatif, Raiss El Fenni Idriss… Eventually, Jouad got the award for the best player of the tournament, Anas was the best goalscorer, and Reda El Khiyari the best goalkeeper.
"We came in Poreč with six new players, tried to experiment a little bit, to play with different futsal schools. Only four of our players play in Europe, three in France (Jouad play for Toulon Elite and Bilal and Soufainen play for ACCES, the new Ricardino's club, author's note) and one in Italy (Anas at Lynx Latina, author's note). But even though we have a group of technically great players, I do not base the play on one or two players. Futsal is a group sport. It is animation, combination, rotation. I use a convenient system for my players, for their quality."
And what is the situation with the Moroccan youth development program?
"Unfortunately, we still do not have a quality league system for youth categories. We would also like to establish a youth national team and prepare them for the Youth Olympic Games. For now, we scout young players after watching them on local tournaments, but it would be much better if we would have a national championship for the youth and develop youth national categories. I believe it will happen soon."
But even though there is still room for improvement in youth categories, Morocco has a highly developed senior league system. Dguig told us that Moroccan third division has 11 regional leagues and winners play the barrage for the national second division which has two leagues – north and south. The first division has 12 clubs, and Moroccan champion Fath Sporting de Settat played last September at the Intercontinental Futsal Cup at Thailand (the unofficial club's world cup) as an African representative.
"Futsal is the second most popular sport in Morocco. Clubs have great support of Moroccan Royal Football Association which helps them with equipment, free referees and other important things…". said us Dguig for the end.
We sincerely believe that this Moroccan generation has the potential to make an impact on the next World Cup which we'll follow in detail on our web site as well.
>>> 4+1 easy ways how can you support FutsalFeed