The future of the sport as a whole and sports clubs is really something that cannot be predicted in the current situation, as we are facing and struggling with the biggest pandemic in the last 100 years. No one knows when coronavirus that causes COVID-19 disease will end, and how will it affect the sports industry, sports entities, and all sort of sports competitions, whether professional or amateur.
> Who would win the title if the national championships end up - today?
Besides an uncertain future, most of the world's sports clubs don't know how to react in the current situation. So, most of them are hibernating, or maybe publishing some old videos and pictures on their social media, just enough to stay present in the minds of the fans.
But one Croatian futsal club came to the innovative approach in entertaining their fans during the isolation due to coronavirus pandemic – with a significant breakthrough in the fast-growing industry of e-sports.
Futsal Dinamo is a club from Zagreb, the most popular Croatian futsal club since Futsal Dinamo is some sort of variation of futsal section of the most popular Croatian football club, FC Dinamo Zagreb. Those two Dinamo's are not under the same organization (like Barcelona, Benfica, Sporting, Boca Juniors, etc.), but supporters and symbols of two Dinamo's are the same.
> Top 11 football clubs with futsal sections + 1
So, Futsal Dinamo is the only Croatian futsal club that has support from one ultras group, the Bad Blue Boys from Zagreb, and it is the only Croatian sports club that has its e-sports section.
Since Futsal Dinamo's main domain is a conventional sport (futsal), and the part of its mission is, as the club's representative says, "to return young kids to the sports fields ", the club has set strict rules for anyone who wants to become part of their e-sport team. First, all e-sport players must be members of the club. Futsal Dinamo is a socios club and its members elect their president and leadership.
"The members of the club are our biggest value, therefore, every player has to be a member, whether they play in senior futsal team, for our youth academy squads or our e-sport team", club's representative Domagoj Vlahinić told us and continued:
"The second rule for the e-sport players is that they must be athletes. Currently, most of the club's e-sports players play futsal in our club. Two of our best e-players are members of the talented U18 squad that has won the regional championship this season and is one of the best teams in the country in their category. Then, one of the first-team goalkeepers is also a member of our e-sports team just as some younger players from the youth academy. Additionally, one of the clubs' membership trustee, who is not part of the futsal squads, but he is an active athlete as well".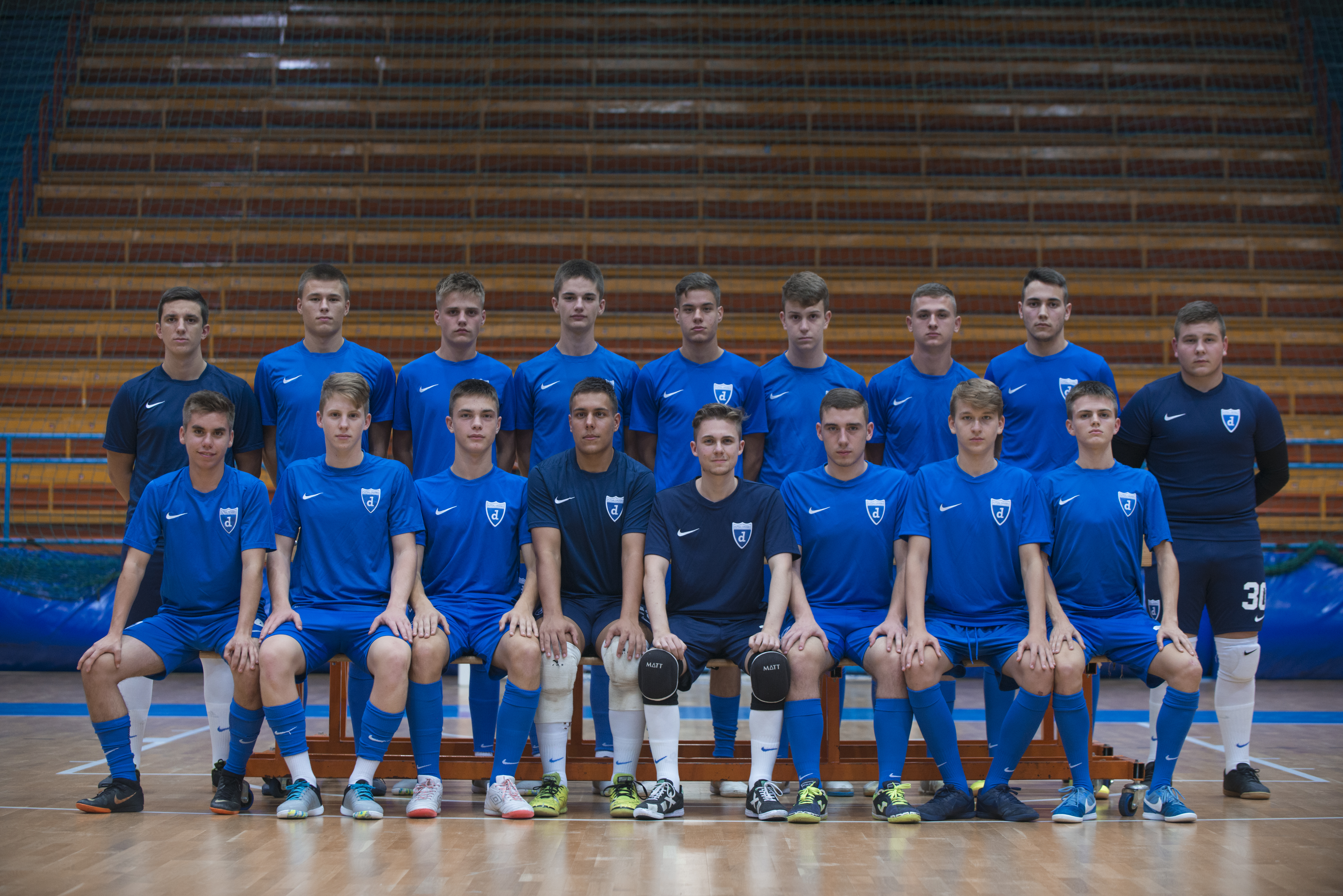 "The third rule for becoming an e-sport player, and it is, we would say, the most important rule, is that all of them must perform well at school, faculty, or they must have a job. Because, playing video-games is great, but education, physical activity and Dinamo must be more important. With those rules, we remained in accordance with our fundamental values – Dinamo, (conventional) sports and education".
E-sport is one of the fastest-growing industries in the world, according to some studies and forecasts it will become $1.5 billion industry in 2020, and by other predictions in 2021 e-sports will be a second-most popular sport in the United States, after the NFL and ahead of MLB, NBA, MLS and NHL. And those studies were made before the coronavirus outbreak…
For example, the prize pool for competitive gaming in Dota 2 is more than $219 million in tournament money. Counterstrike Global Offensive follows it with prize money of $87.1 million, Fortnite with $84.4. million… you see the point.
There are some speculations that e-sport may become the demonstration sport in the 2024 Olympic Games in Paris, and most of the great European football clubs, such as Bayern München, Paris Saint-Germain, Manchester City, Juventus, etc., have their own e-sports team.
Futsal Dinamo was, until a few days ago when FC Lokomotiva established their e-sports team as well, the only Croatian club involved in this global e-sports industry, and it is focused only on FIFA 20, the game that comes with FIFA Volta option, in which you can also play futsal.
"E-sports is one of the fastest-growing industries in the world, most of the great European football clubs have their e-sports teams, and we have said, why wouldn't we try it also. There is an immense amount of kids who play video-games, the idea is to reach them and say: 'Hey, it is ok to play competitive video-games, but it can also be accompanied with professional sports and good grades in school, just like our star players Filip Novak and Andrija Vrcan are an example of this".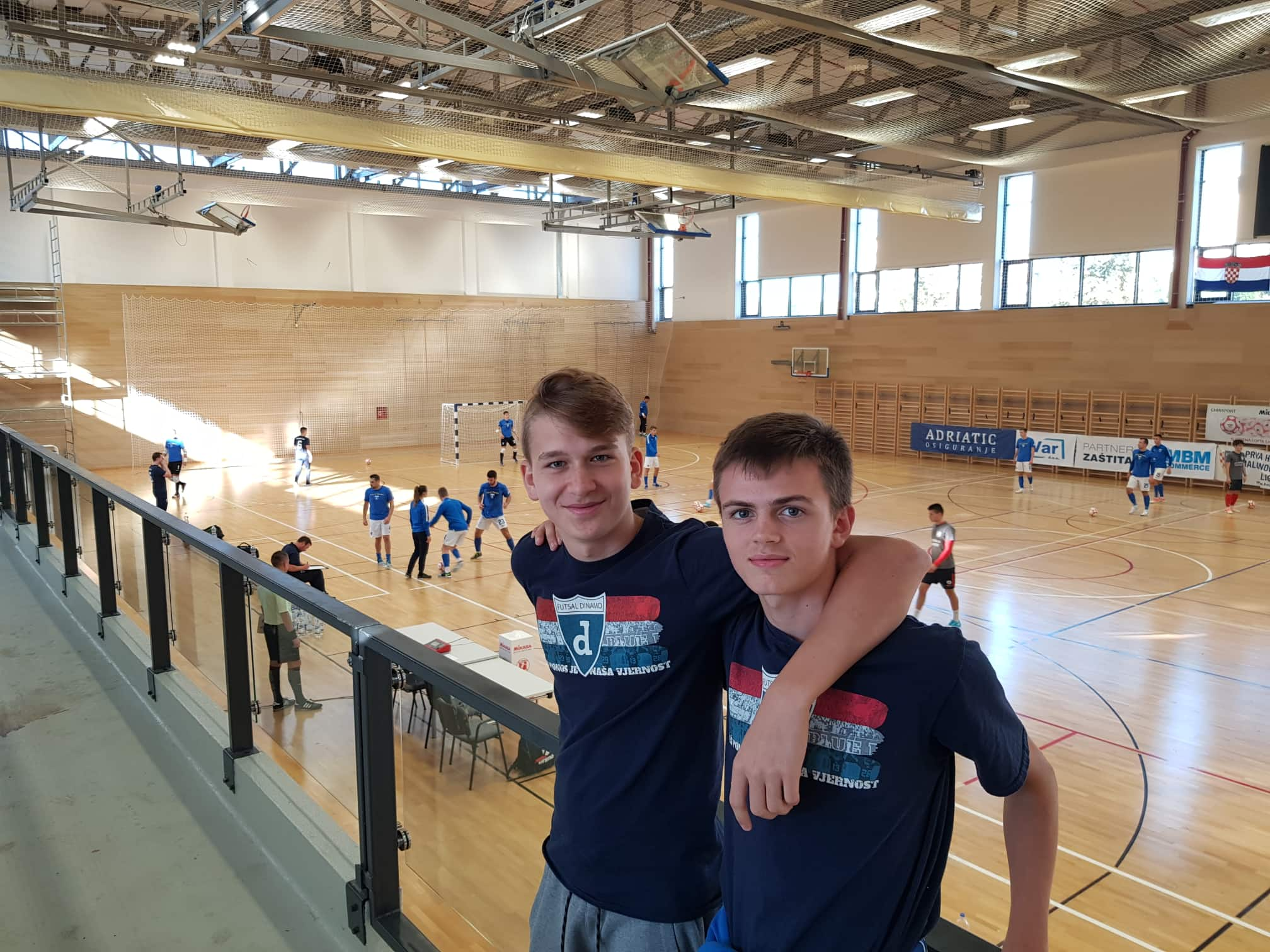 Futsal Dinamo's e-sports team had its debut on October 12 2019, at the iconic Maksimir stadium, the home of FC Dinamo who organized a tournament in FIFA (FC Dinamo don't have their e-sports team). Later in October, Vrcan won Dinamo's first e-trophy, winning the tournament in Zagreb's Dubrava neighbourhood.
"Our players started playing offline tournaments, but, since we are a futsal club who has, besides our senior team, many youth categories, our primary focus was, of course, futsal. So, our players trained in our club did their schoolwork, and in their free time played FIFA tournaments and FIFA's Weekend Leagues".
But, then the coronavirus came. The world as we know it stopped, so did the conventional sport. Futsal stopped playing, and futsal clubs, just like all other sports clubs, stopped functioning on the level they used to. But, Futsal Dinamo played despite the lack of sports competitions…
They organized Dinamo's online tournaments in FIFA for members, fans and futsal fanatics. At the time of writing this article the seven online tournaments were held, on which 198 players participated (not all different players, since some of them played on more than one tournament).
The finals are broadcasted on the club's official YouTube channel, and soundtrack of Bad Blue Boys supporting Dinamo is incorporated in the live stream, so the viewers can feel at least a glimmer of the atmosphere on FC Dinamo's and Futsal Dinamo's matches.
However, Futsal Dinamo didn't stop only with online tournaments. They also organized an e-sport match with their biggest city rival Uspinjača-Gimka. It was also the first e-sports match in Croatia between two sports clubs ever held!
The match took place on 27th March, the day when the last match of the regular season should have been played, between Futsal Dinamo and Upinjača-Gimka. All matches between those two clubs were quite exciting in the last few years. For example, in the first round of last season's playoff (2018/19), Dinamo won the decisive match with a great goal of Davor Kanjuh, few seconds before the end.
This e-sport match was very similar. Two Dinamo's stars Novak and Vrcan played against Uspinjača-Gimka's futsal players David Mataja and Ivan Obšivač. The first match between Novak and Mataja ended 1:1. Then Vrcan won against Obšivač 3:1 and lost against Mataja 1:5. So, the last match between Novak and Obšivač was decisive. The one who wins will take a complete victory. In the case of a draw, the new decisive match should have been played. Novak opened the game with two goals, but Obšivač struck back quickly, and before the half-time, the result was 2:2. 17 minutes before the end, Obšivač scored for 3:2, and in those moments it seemed that Uspinjača ("Funicular" in English) will win. But Novak socred the equalizer in 83rd minute and a winner in 93rd, after the stoppage time has expired…
"The complete match was really amazing, Dinamo was a favourite since Novak and Vrcan were already known names in Croatian e-sport world, but quality and approach of Gimka's players Mataja and Obšivač surprised everyone. The match ended in the best way if you ask Dinamo's fans – with a dramatic win. Just like the decisive playoff game of national futsal competition one year ago".
Dinamo will continue with the organization of FIFA tournaments during the coronavirus pandemic. They have the idea to expand the league to more players, even create an e-sports League in FIFA.
"We still have a lot of room for progress since the e-sports industry is still very unfamiliar, not only in our country but in most of the world. Hopefully, some of the biggest European football clubs will accept our invitation and play the match against our e-sport FIFA team".
If anyone wants to apply for Dinamo's online tournaments in FIFA you can do so on the club's official Facebook and Instagram page.
For the end we asked Vlahinić is there any other actions the club has taken during these crises?
"Actually yes. Our first team and futsal academy players are training regularly via the Zoom application. They are working under the program and supervision of our expert coaches. Lately, we started organizing training for our members. It is very important to stay healthy and active on these tough days of self-isolation and social distancing. We are trying our best to help our members – who are the club's most important subjects – to ease them these difficult days", told us Vlahinić in the end.
>>> 4+1 easy ways how can you support FutsalFeed