When Dušan Jakica's team came to the Futsal Week event in Poreč, Croatia in early March of 2020, the pandemic was looming over us. The event was supposed to be a preparatory tournament for the CONCACAF Futsal Championship, where United States hoped to qualify for the FIFA Futsal World Cup.
The tournament itself was a great exercise as the United States played against Moldova, Montenegro, and Morocco, leaving the tournament with high hopes and a good impression.
We then used the opportunity to hear Mr. Jakica's thoughts and he immediately told us that there is so much futsal potential in the United States and that his team can be one of the best in the world.
The unfortunate events regarding the pandemic pushed back the start of almost every futsal event and the United States futsal team came to the CONCACAF Futsal Championship in May 2021 without having a single match played since Futsal Week in March 2020. Nevertheless, they were true to their words and goals as they had a great tournament that saw them qualify to the Futsal World Cup and play a competitive match in the final against Costa Rica.
Therefore, we again used this opportunity to hear Mr. Dušan Jakica's thoughts about the finished CONCACAF Futsal Championship, upcoming FIFA Futsal World Cup, and his team's chances in competitive Group F, as well as the future of futsal in the United States.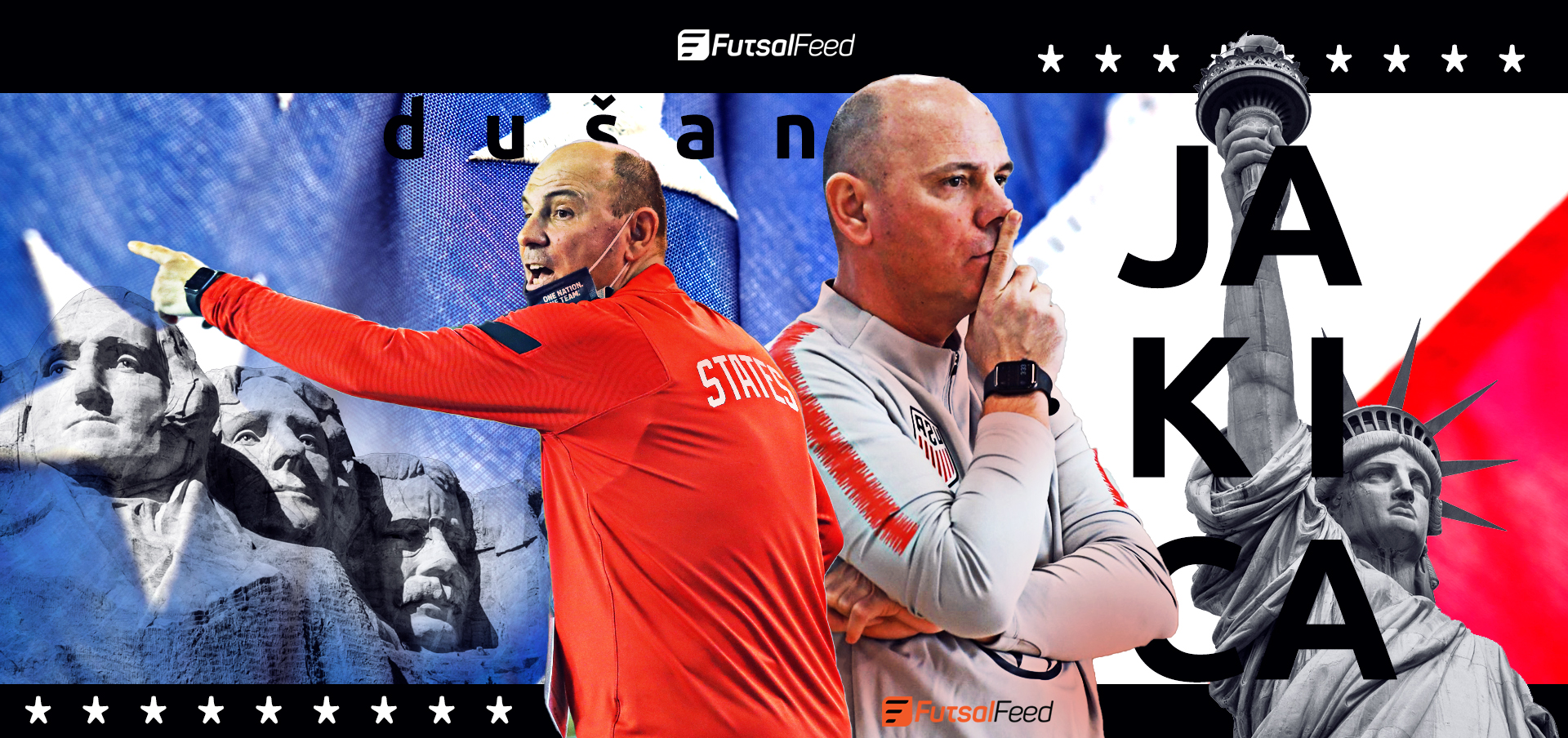 It's been more than a year since our last interview. The dominant topic at that time was Covid and we believe it was the same in the United States. Concerning the CONCACAF Futsal Championship, how much trouble did the pandemic cause for your tournament preparation and appearance? The last preparations for CONCACAF you had in Poreč on Futsal Week tournament, or…?
"Pandemic affected all of us, on every level, personal, family, business, and sports alike. Thank God we're getting back to the normal life, socializing, our families, and of course back to futsal."
"You're correct, we had our last preparation cycle in February 2020, in Poreč, Croatia, some ten days before the pandemic was pronounced. Since then, we did not hold one preparation camp."
"We went to Guatemala to the CONCACAF tournament without a single preparation or friendly match. The players which were selected to represent the United States never played a single match together before the CONCACAF."
>>> The U.S. head coach: The USA could become one of the best futsal nations in the world!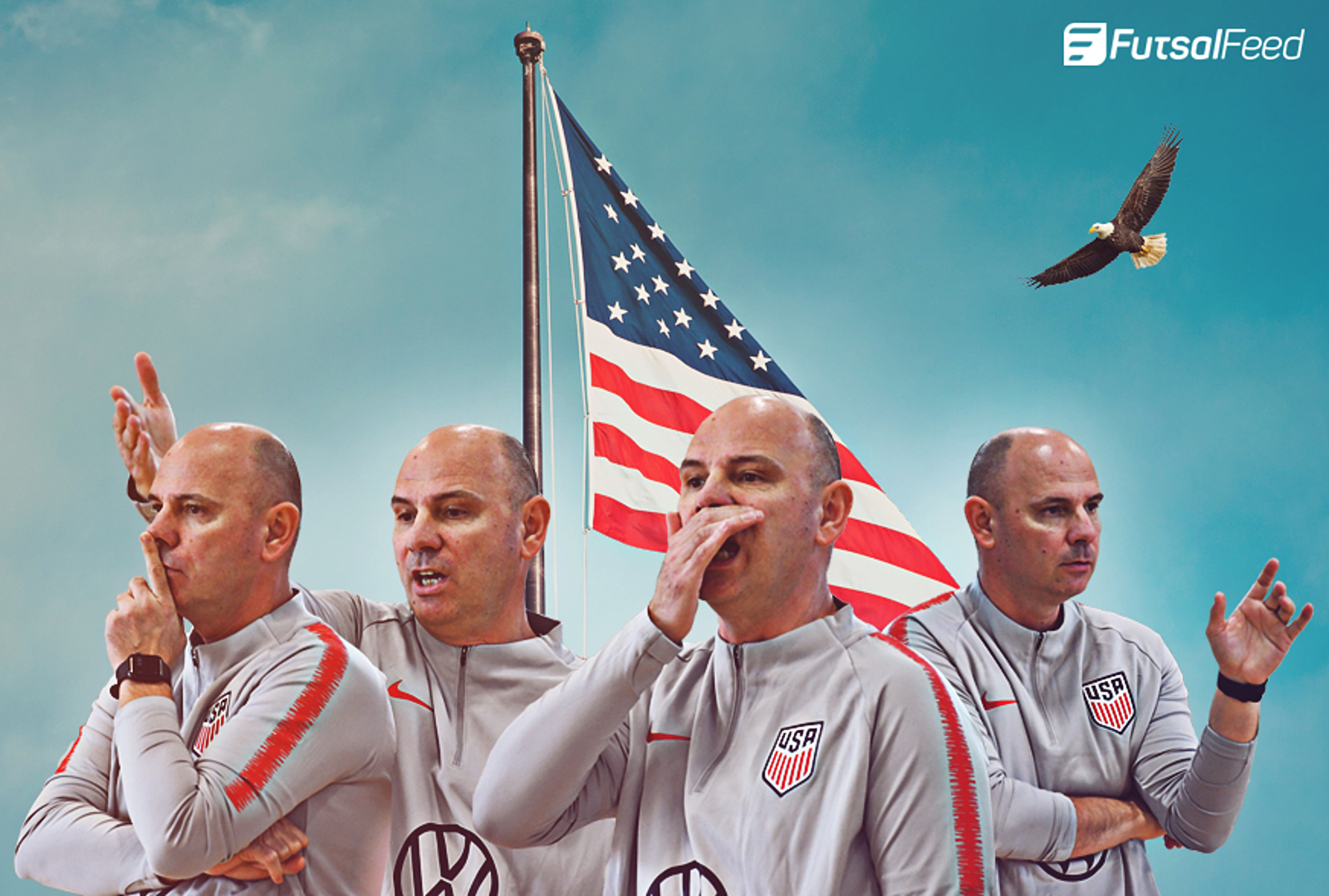 Mister Jakica, we wish to congratulate you on something that futsal pundits called a historic success. After 13 years, you and your associates qualified the USA for the Futsal World Cup. But let's take this step by step. In a very competitive and hard group, you achieved the pole position. Was that the expected result, how much did you know about strengths from other national teams?
"Thanks for the congratulations. To be honest, I did not pay attention to statistics and the past. I only found out about that after the championship because I always look forward."
"We had the hardest group on the CONCACAF tournament, which was proven by our group matches."
"El Salvador is an experienced team. Montoya, Sandoval, Carvalho, Solis, Montano are players that play together for years now, in clubs and for the national team."
"Nicaragua is a young and exciting team that has a bright future if they continue to develop and learn. El Salvador and Nicaragua have a national futsal league and they came to the CONCACAF tournament directly after their leagues finished."
"Cuba is a regular participant of the Futsal World Cup and they had the same problem as we did. They had six players who previously experienced the Futsal World Cup, but they did not have a single preparation camp or match, which showed in Guatemala."
"We hoped to be in contention for the first place in the group with Cuba, but it turned out that El Salvador was more competitive, which they proved in the quarterfinal against the host Guatemala where they only lost on penalties after a big duel on the court."
"We did fantastic scouting of every team and we knew every detail of literally every player from opponents' team. Congratulations to my entire coaching staff, especially to the medical team and fitness coach because the post-match recovery program was fantastic which is very important as we had consecutive matches each day."
"I believe that we fully deservedly won the first position in the group and avoided the host Guatemala in the quarterfinal which was our goal."
>>> Costa Rica makes it three-in-a-row!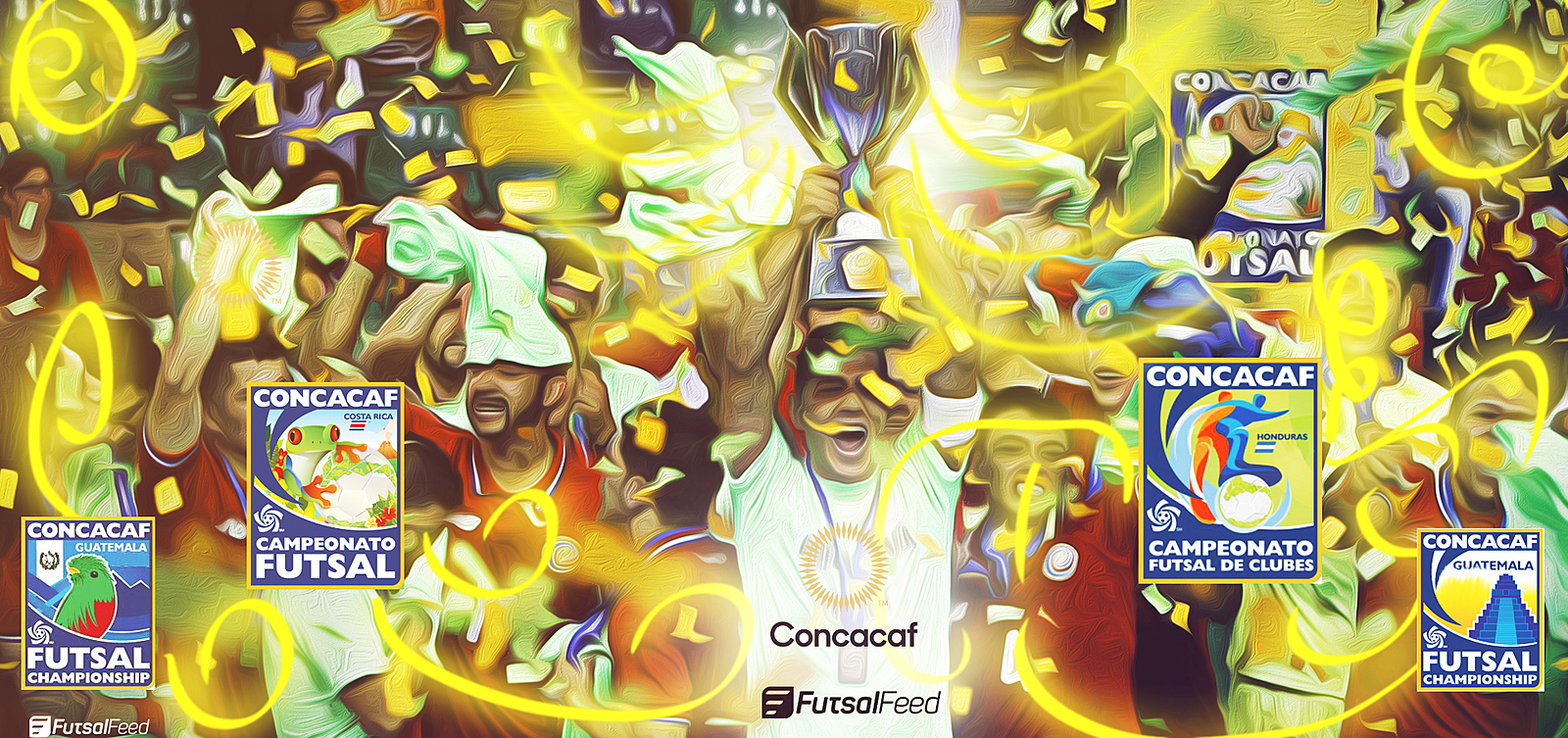 Can we say that the quarterfinal match against the Dominican Republic, which decided the traveler to the Futsal World Cup, was your most important match as the coach of the USA so far?
"For my whole team and I, the most important and psychologically the hardest match was the first one against El Salvador. We had to show to everyone that the United States has a new team and coaches and that we are ready to play competitively in a tournament such as the CONCACAF, that we have a character, and that we play and act as a family."
"We prepared for the quarterfinal match against the Dominican Republic in the slightest detail. We knew from which positions they pose a threat, what were their strengths and weaknesses."
"Rondon is their key player and captain that plays with success in Spain and France for years. Everything starts with him as he spends a lot of time on the court. He likes to have possession and to be involved in everything. We have isolated him and controlled the match from beginning to end. That was also the only match in the CONCACAF tournament in which we did not concede a goal."
A fantastic form in the tournament was confirmed with a victory against the hosts Guatemala in the semifinal. How much did that mean for your teams' confidence ahead of a clash against a strong Costa Rica team?
"We built our form, as well as our confidence, from match to match. We played six matches in seven days, the only team from all semifinalists to do so, on a high level and each of them had a different story. There was not a single easy match."
"Without any preparations, our new team did not have a single match before the CONCACAF tournament. Ten players got diarrhea the night before the semifinal match against hosts Guatemala, including half of our staff. Weird. Araujo skipped the match because of these reasons."
In the tournament final you played with a shortened rotation because you couldn't count on several players. How much did that fact, and fact that you played one match more than your opponents in the tournament, affected the final result in the final where the United States proved that they can play against the current regional champions, Costa Rica?
"Exactly, we played the final match without two very important players in our rotation – Tomas Pondeca, who was officially named the best young player of the tournament, and our pillar of defense, the experienced Guilherme Veiga.
"I do not diminish Costa Rica's success whatsoever, but I am also confident that they would have had a harder way to the throne. Once again, I wish to congratulate them on their success and for qualifying to the Futsal World Cup."
Finally, the group draw for the Futsal World Cup has been held. How do you rate the strengths of your opponents and your chances against them?
"Group F where we're located is by far the most competitive one, but it will also be the most interesting one to follow. I know that everyone will keep a close eye on what happens in our group."
"If I had chosen the opponents, I would not have chosen better. You're probably wondering why? Well because we have nothing to lose. All of these matches will be a fantastic experience for us."
"As you know, futsal is still taking shape in the United States. There is no national league or competition, so this will be fantastic for the promotion of futsal in the United States, but also the promotion of players. We will give our maximum, that is for sure."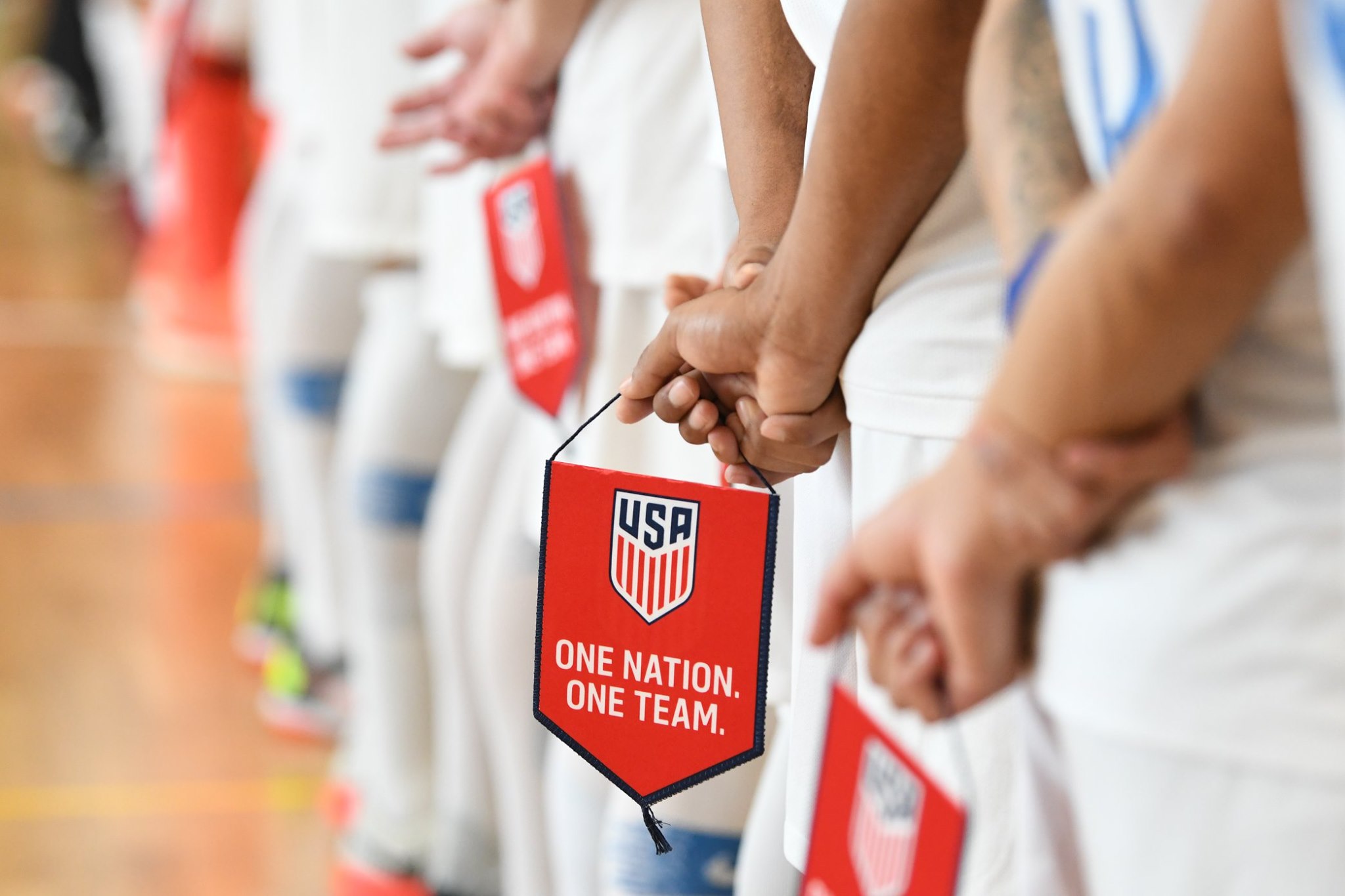 "There is no need to comment anything about Argentina – official World Champions, an experienced team with a fantastic young coach Matías Lucuix. Iran, also a very experienced team, champions of Asia, officially third in Colombia (last Futsal World Cup, authors note)."
"And our third opponent, 'my' Serbia which is led by a big friend of mine Goran Ivančić with whom I used to play football, futsal, and head tennis on sand on Novi Sad's Strand since I was 17*. I introduced some of the players in the Serbian national team to futsal while they were still in high school and I am very happy for them and where they are now and how they're developing. It will be a very emotional match for me but that's sports."
*Head Tennis (srb. Tenis glavom) on sand is a sport played only in one place on Earth - Strand beach, Novi Sad, Serbia. Not to get into the details of the sport, but among other things, it is famous because many boys and girls from Novi Sad took their first footballing steps on Novi Sad's beach playing head tennis. And among many others, so did these two futsal national teams coaches. The photograph below proves that the tradition is still alive today. On it, Mr. Jakica (far right) is seen with two long-time head tennis champions in Strand, who also won gold and silver medals in Teqball World Cup - Mitro Nikola and Bogdan Marojević. The two have also been schooled in futsal arts by coach Jakica.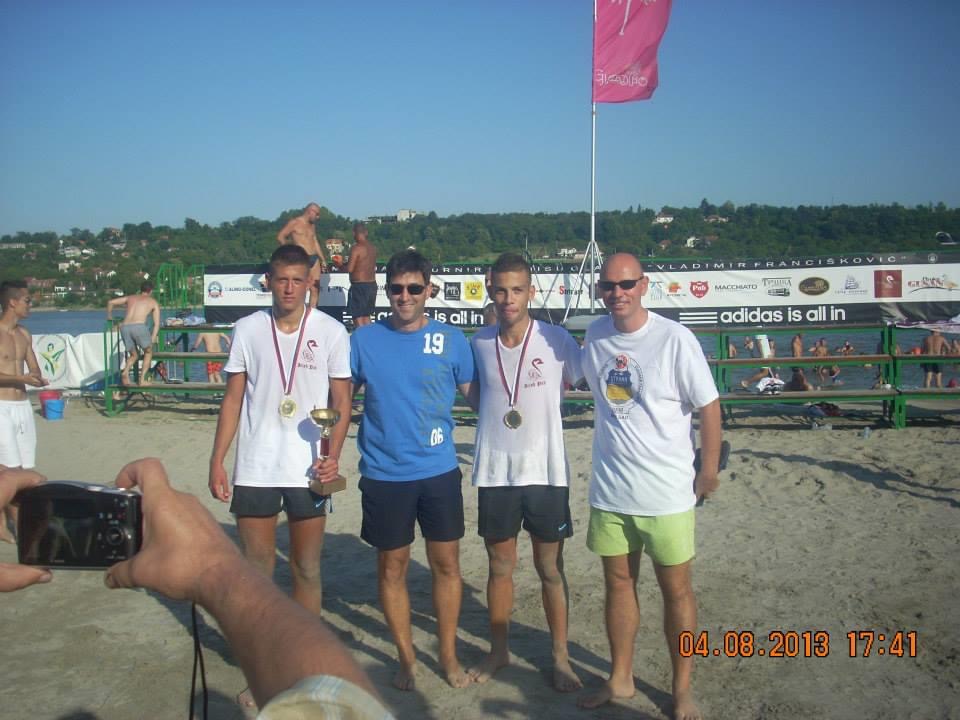 In our last interview, we talked a lot about the problem of selecting the players for the United States national futsal team. Did the situation changed in the last year, especially after the success in the CONCACAF tournament? Do you still face the problem of players declining the invitation to play or have the latest successes raised awareness about the national futsal team? Continuing on this, do you believe that you will make a selection for the Futsal World Cup with more ease?
"We are still facing some problems. Nothing can get resolved overnight. We have to build the futsal culture, which is not easy. Futsal cannot compete with soccer, basketball, hockey, baseball, football… currently, there isn't a lot of money involved in futsal, so we're also lacking investments."
"Of course, the national team successes can help to build some new grounds, but it's going to take some time."
"Many players are now interested to play for the USFNT when they saw what is going on and after they've heard from their friends who are involved in our program."
"Players from the indoor league are very interested. But they all have to pass many filters like ID Camps and recommendations to be involved in the program. Indoor Soccer is a different sport than futsal."
"We have a base of players that we have formed in the last 18 months. We continue with the selection of players, it's an ongoing process. Of course, the priority for the Futsal World Cup will be given to the players who are already in our system."
Have you sensed any positive feedback from the public, media, and USSF (United States Soccer Federation) officials towards our sport since the CONCACAF tournament? Does futsal continue to grow in the United States?
"Of course, people in the United States are talking more and more about futsal and it is especially popular among children. What is the most important thing is that USSF has recognized our efforts and they wish that we continue the development."
"After the Men's National Futsal Team, a Women's National Futsal Team is in the plan, as well as long term plan for youth categories for boys and girls, but what is crucial for us is the educational program for futsal coaches in the United States."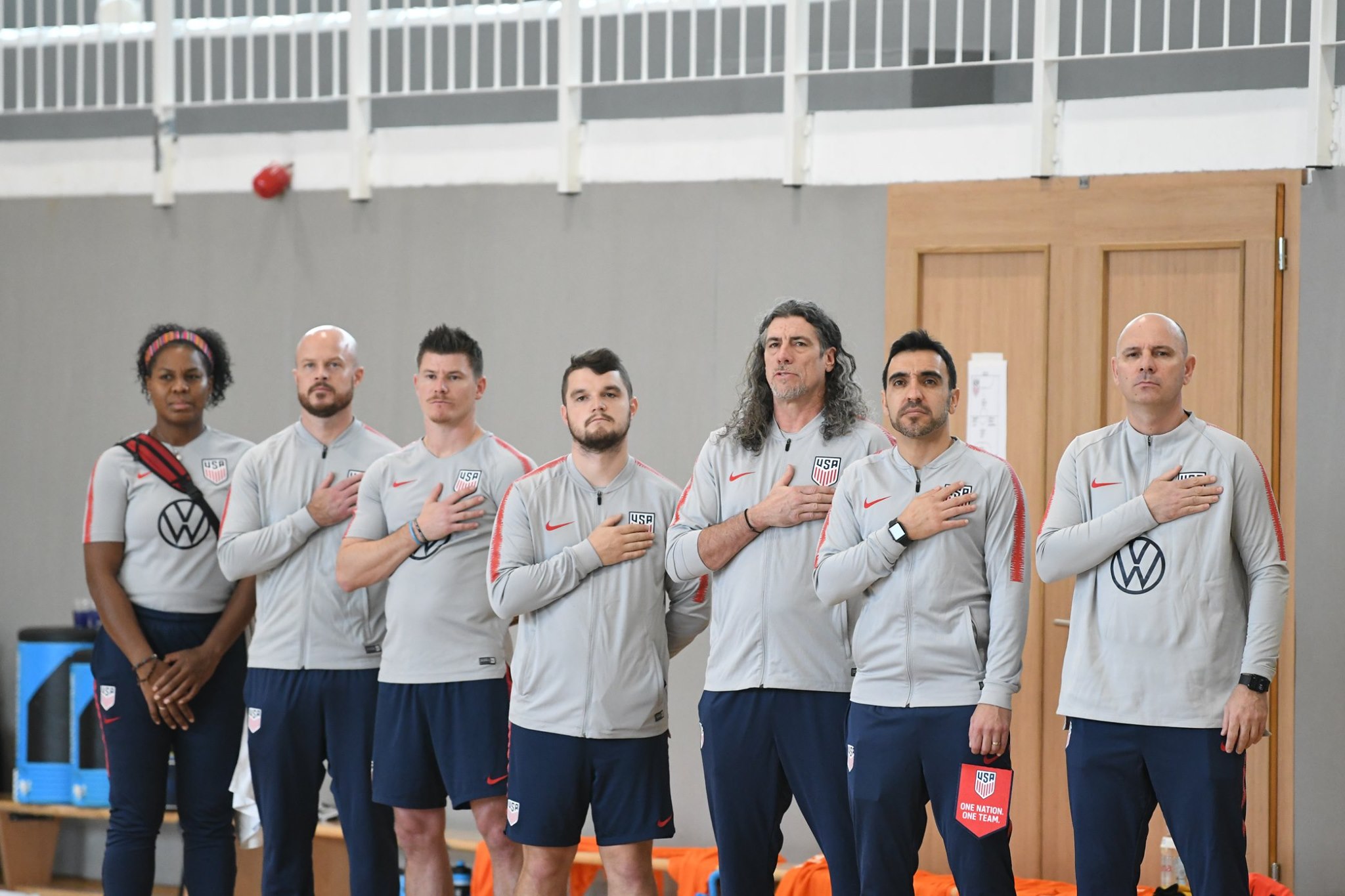 Are there any steps forward regarding the professionalization of clubs in the country, maybe also towards a national league system, or does it stay decentralized like today?
"There is, of course, plenty of interest from every side to form a proper futsal league, which is also in our interest as well when we discuss the United States National Futsal Team. It's a work in progress. The long distances remain the problem, as well as educated coaches and referees, finances, domestic and foreign players, league's self-sustainability… there are many factors."
"I don't wish to promise or reveal anything yet. It is a story that we can further discuss after the Futsal World Cup in Lithuania."
CONCACAF tournament also showed one deficiency of the international futsal in the region – matches are very rare and irregular. Are there initiatives for a larger number of international tests so that you don't have to wait 4 years for several serious matches?
"I completely agree with you. There is an initiative to hold CONCACAF Futsal Championship every two years, which would be fantastic for players, clubs, but the national federations as well. Also, the continental club competition is not developed and it is definitely something that needs to be addressed."
"There is also an idea in works to start a competition for women, which would change futsal from its roots, especially in the USA. You can't even imagine how many girls are playing football in the USA and what a huge base we would have for a newly-formed women's team in the future."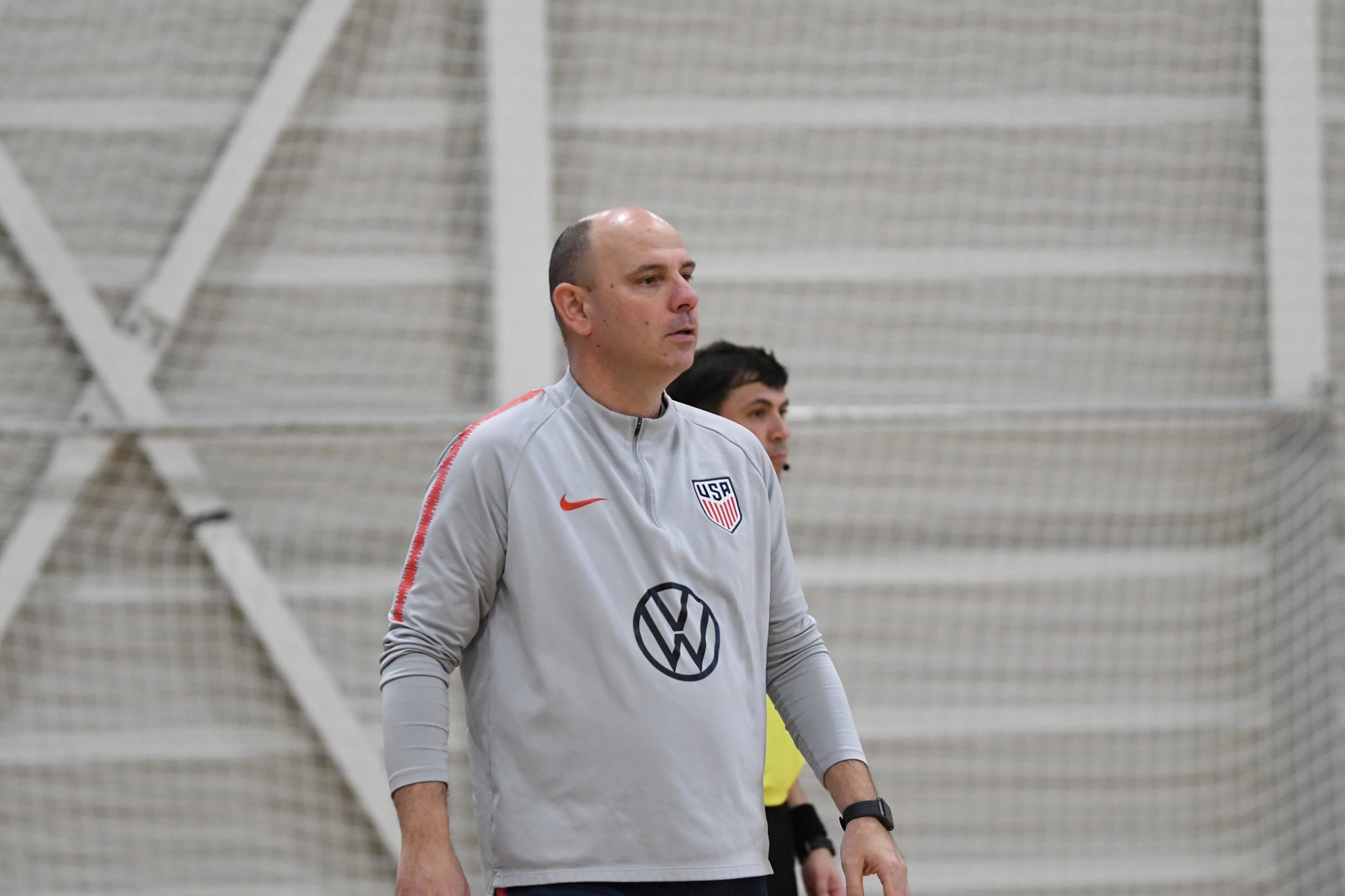 Mr. Jakica, we wish to thank you once again for agreeing to this interview with us. Any message that you wish to send out to FutsalFeed readers, worldwide futsal fans, and those who are yet to become fans?
"To all FutsalFeed readers and futsal fans I wish, before everything else, a lot of health, to enjoy the long warm Summer with their families, and of course to follow every match of the Futsal World Cup in Lithuania this Autumn, and especially what will happen in Group F!"
"A warm greeting from Minnesota to FutsalFeed's staff, thank you for promoting futsal and I wish you all the best!"
>>> 4+1 easy ways how you can support FutsalFeed