Not so long ago, we did a special article on top footballers that used to or still love to play futsal. The list was a tremendous one as it gathered some of the best (if not the best) football players ever. It just shows how futsal is important in development of one's skill, ball control, technique, reaction time and many more attributes that make a great athlete.
Nevertheless, it is time to have a bit more fun with our players from the list. We thought hard about what teams could we generate from those players and who would win in that fantasy duel. But, before we get to the nitty-gritty, certain changes and updates are due.
Updating The List
Our list has 11 players, predominantly midfielders and attackers. Because there are no goalkeepers on the list, we are one player short from generating three teams (without goalkeepers). Quick glance at the list reveals that among all those great footballing names one is missing. We are talking of course about Diego Maradona! During his suspension from football in 1991, Maradona actually played a futsal match and recently a video of him playing futsal with a group of friends leaked to show his incredible technique and ball control. We find this adequate to include Maradona as the 12th player on the list. He does have some credit, don't you agree?
Secondly, our list has to be expanded to goalkeepers. First one that comes to mind is David de Gea who drew a lot of attention due to his unorthodox, but attractive goalkeeping technique that has raised a few eyebrows in the English Premier League. No wonder, since De Gea had futsal training in Spain and played quite a lot of it in his youth.
Marc-André ter Stegen is the second goalkeeper that we include to our list. Although we could not find any official 'evidence' of him actually playing futsal at some capacity, it is obvious that ter Stegen, just like de Gea, uses futsal goalkeeping techniques in his footballing career. In fact, Dídac Plana, the experienced Barcelona's futsal team goalkeeper analysed his technique and found that ter Stegen does in fact employ many futsal techniques which makes him one of the most complete goalkeepers in the world.
Finally, the third goalkeeper that we include to our list is Ederson - Manchester City's goalkeeper and Brazilian international, considered the world's most expensive goalkeeper concerning his transfer value a few years back. Ederson, similarly to de Gea, impressed with his technique and he thanked futsal for it as he used to play it a lot, especially the position of the fifth man, so the team could use his powerful shot.
The Thought Experiment
Now that we have updated the list, it is time for a fun little experiment. The thought experiment that we want to conduct today is to try to guess which one of the generated teams would beat the other two. When thinking about this, one should imagine that all these players are in their prime. These things are equally hard to imagine and to guess, but the idea is to have some fun. FutsalFeed writing staff chose these three teams of the best footballers that played futsal:
Team Alpha: De Gea - Iniesta - Ronaldo - Messi - Pele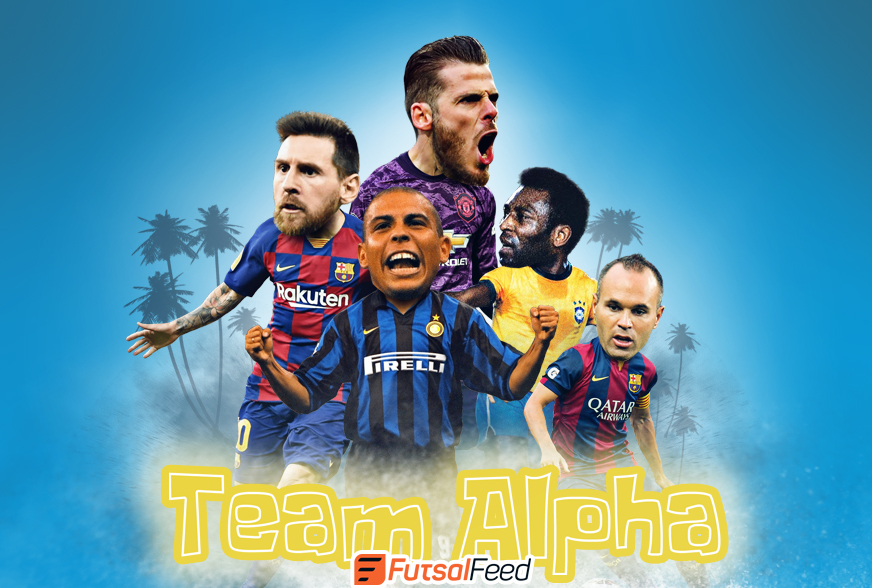 Team Beta: Ter Stegen - Xavi - Ronaldinho - Maradona - Cristiano Ronaldo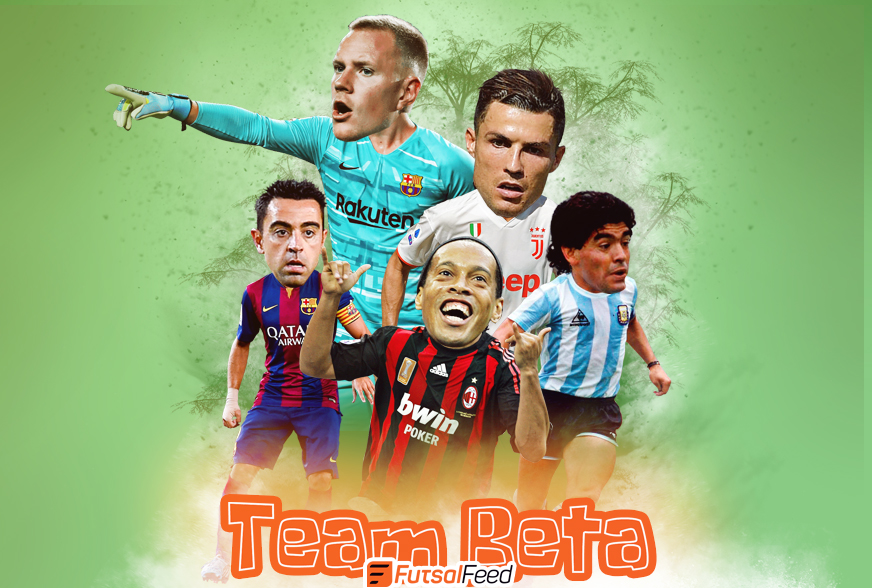 Team Gama: Ederson - Coutinho - Neymar Jr. - Figo - Robinho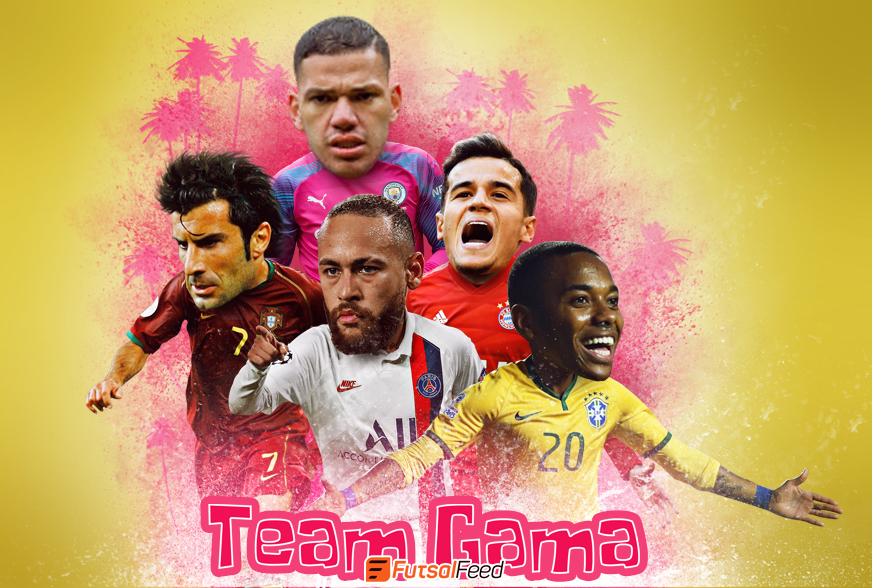 What do you think? Like it? We believe that we could make a single team stronger than these, mind you. However, the idea of seeing Messi and Ronaldo in the same team, or Xavi and Maradona together on the parquet just opens so many possibilities and we would love to see these teams go head-to-head.
Be sure to do this thought experiment with us and write down your teams in the comment section below, we would love to see your combinations for the best futsal team of footballers that played futsal!
>>> 4+1 easy ways how can you support FutsalFeed