2021 Arab Futsal Cup continued with two matches where favorites recorded expected victories. After Group A openers, Morocco won against the United Arab Emirates to kick off Group B, while Saudi Arabia was successful against Comores.
>>> Arab Futsal Cup 2021 Started
One of the two clear favorites in this competition, Morocco, opened the Arab Futsal Cup with a 5-1 victory against the UAE. Morocco has been performing very well lately and they will use this tournament to brush up for the FIFA Futsal World Cup in September.
Sufyan British, Ashraf Saud, Abdul Latif Fati, Saad, and Idris Rice scored for Morocco. Abdullah Al Falasi was the sole scorer for UAE.
>>> African Futsal Kings: We have the quality for the next stage of the World Cup!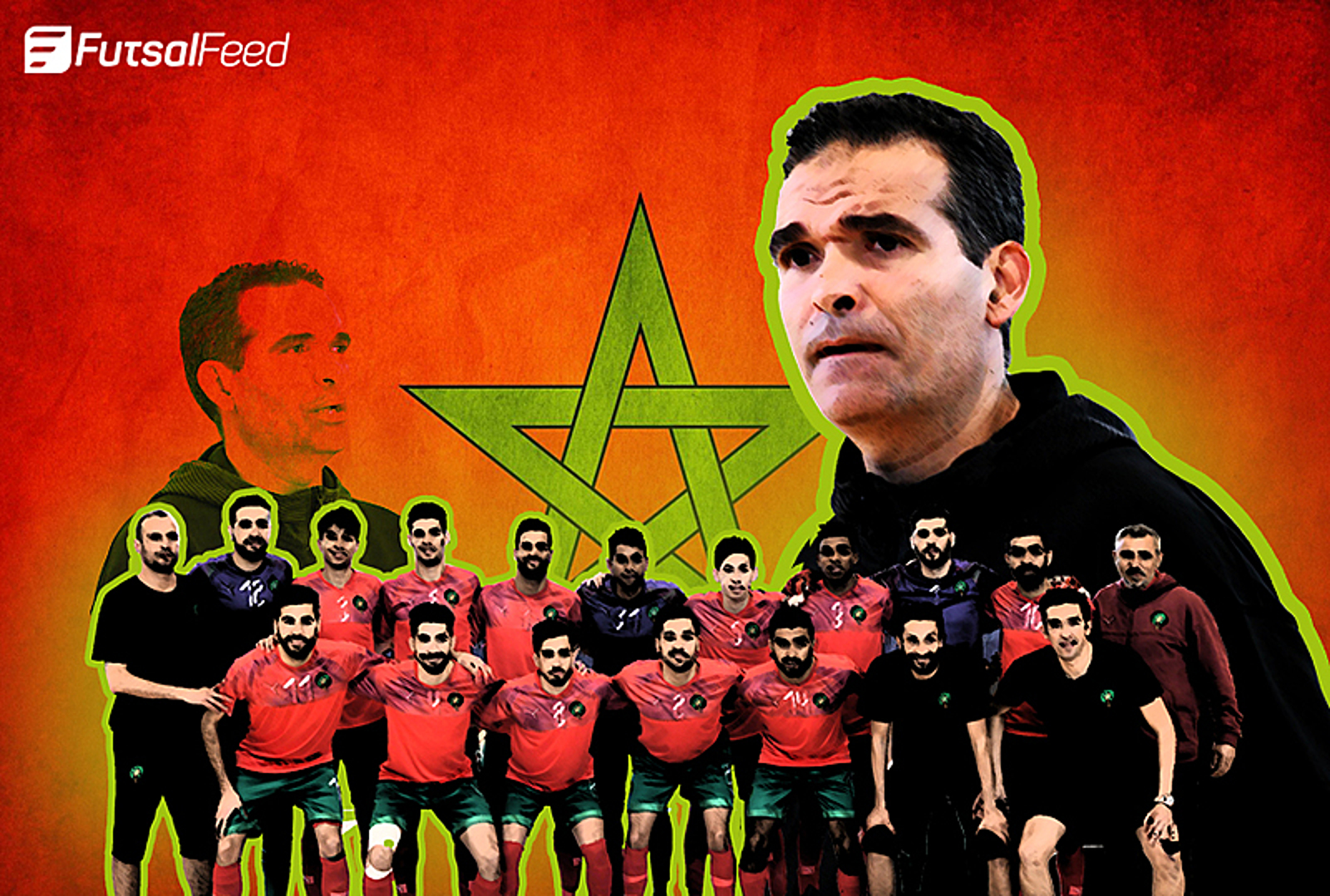 In the other duel that opened Group B of the Arab Futsal Cup, Saudi Arabia defeated Comoros with a 4-1 result. Omar Bubl, Saleh Al-Qarni, Moaz Al-Asiri, and Nawaf Arwan scored for Saudi Arabia, while the sole scorer for Comoros was Ahmed Sudardin.
2021 Arab Futsal Cup continues today with two more matches in Group A. Kuwait will face Egypt, and Mauritania will play Bahrein.
>>> 4+1 easy ways how you can support FutsalFeed