Author: Oliver Milošević
To start your week off in the right way, FutsalFeed prepared an interview with coach Mr. Beni Simitçiu. Simitçiu is currently the head coach of one of the Prague giants, Sparta, and also a head coach of the Kosovo national team.
We had a nice talk about futsal things, mainly keeping our focus on futsal quality and level of development in the Czech Republic, but also on Kosovo, as well as the future of our sport in these countries, his personal career, future prospect, and many more.
>>> Massimiliano Bellarte: Across the whole of Europe - futsal knowledge is growing!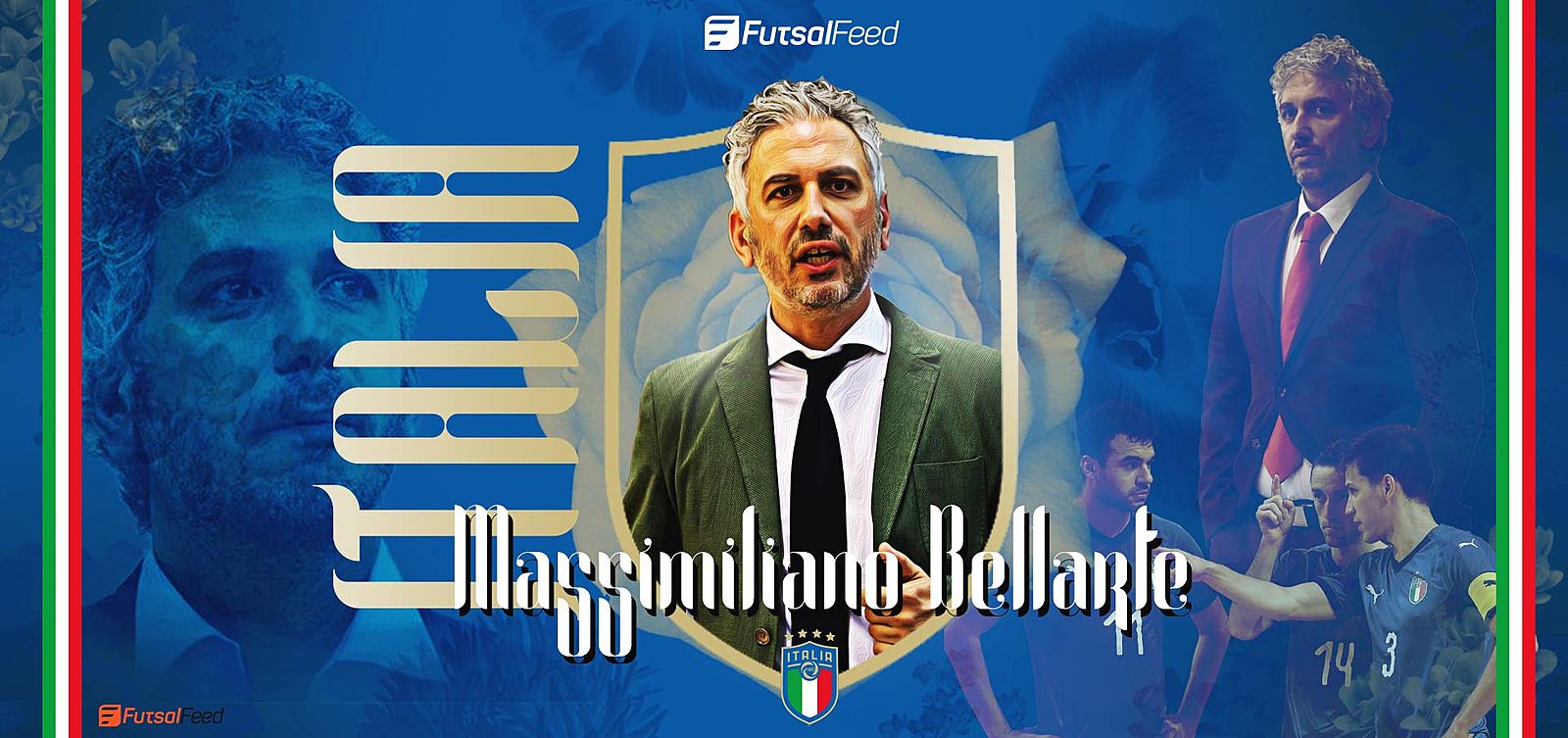 Mr. Beni Simitçiu, when and how did your futsal coaching career start? What were your first steps from where your love for futsal as a sport came from? Have you been a futsal player in your career?
"Well, to be honest, if I hadn't had knee injuries, surgeries, and recoveries, my futsal coaching career might have not happened at all. But after I paused for a long time, I started thinking about coaching."
"In 2002., I officially became a coach after completing the coaching course organized by the Czech Futsal Association together with Karl University within the Faculty of Physical Education and Sports."
"I have loved futsal since I was a child, so after coming to the Czech Republic in 1992., I have started playing it with my brother. I played in the attack, as a pivot."
"The boom came around the year 2000 and a few years ago, when I met Mićo Martić in a tournament in Paris - I became crazy about futsal."
What is the status of futsal in the Czech Republic? How much more futsal as a sport has predispositions for bigger development in the future? Is it possible to compare the Czech Republic league to other leagues in Europe? Where should they strive to be better?
"Six teams are professional and six are semi-professional. The league is good, strong, and very physical sometimes. I would sort the league in the same level as Croatian or Slovenian league."
"Well, we work with young players, but not enough! The problem is when one generation finishes their playing period... It will be difficult to find new talents and new players."
"For example, Czech Republic has a golden generation now, but it will be difficult to find new players because there are no more such players, unfortunately."
"So the whole problem is how to cultivate new futsal talents!"
How do you comment Czech Republic's qualifying success for the World Cup in Lithuania and the elimination of the nominally favored Croatia? What did the Czechs have and the Croatians did not?
"Well, for me and for the Croatians, and I think for the Czechs as well, it was the biggest surprise of World Cup qualifications!"
"Individual quality was and will always be on the side of the Croatians, but teamwork was on the Czech side."
"I think that the Czechs had a better coaching side than the Croatians. I think, in fact, that that was the deciding thing. I have said it to everyone and I will say it again - Croatians are better and it was a great surprise for me."
"But on the other hand, I take my hat off to Czech's staff in preparation of both matches against Croatia and we need to give big credit to the great determination of the Czech players because they really played their maximum!"
"For example, Jelovčić and Novak are world-class players, Croatia has to qualify with these players! And this has been exactly proven within the qualifications for the European Championship where Croatia qualified! It was obvious that the new coaches of the Croatian national team think differently, they think right."
You also took over the national team of Kosovo. What are the goals on the national scene? How far can Kosovo go, what are the goals for the future?
"I took over the national team at perhaps the worst time when they did not qualify for any of the Main Round qualifiers, when their best players moved to Albania to play for their national team, leaving my team with the slightly older generation of players."
"The goals are clear, to rejuvenate the team, to find young talented players, to teach them and help them in gaining experience for the next qualification cycle and take the maximum out of the old players which should help their young teammates."
"I love big and difficult challenges and this one is too big! I am enjoying it, it is exactly what I like!"
"Goals are known. To consolidate our team, to play futsal, modern futsal with all the attributes of the game. Who knows me knows that I am not a man of small goals and challenges."
At what level is the Kosovo Futsal League? Prishtina has played against Barcelona this season in the UFCL. Surely, a great experience for them! Which things need to be worked on in order for the league to develop even more and become stronger?
"The league is still in development, so to speak, at its beginnings, but it is evolving more and more every day."
"Four, five teams are on a good level with the organization. They have started investing in foreigners, so I expect that the quality of the league will increase soon."
"The league can develop unambiguously when there will be trained and certified coaches. And that's why I'm here, to organize coaching courses and take out four to five new ones in the first group of licensed coaches."
In modern futsal, there are almost few coaches who prefer the attacking style of the team. Most coaches like to present their style as a solid and strong bulwark in defense, while in attack whatever it will - it will be. Of course, with well-prepared dead ball situations (direct/indirect free kicks).
Do you think that a new system will appear in futsal as well in the future? As we have noticed in football where the 4-2-3-1 and 3-5-1-1 systems have introduced a revolution and in the last decade, we see a noticeable growth of attacking football and these teams always strive to score more goals than opponents.
Can this happen in futsal as well?
"Well, I'm the type who likes to play attacking and score a lot of goals, to play attractively and not to close in a bunker."
"I don't believe in any offensive revolution in the world of futsal, since most coaches prefer background safety and don't take any more risks."
"I'm a completely different type though. I choose a player who has something special in him who is in an attacking mood because I can train and teach them to defend well but in the opposite situation if you take the team of defensive "robots" who only know how to run to take the ball and pass then you can't teach him how to dribble, how to do "something up" for the team and at a given moment to take it upon himself and decide the game."
"I hope that in the future there will be more players and trainers who like offensive futsal because futsal was and is an attractive sport and when it is attractive it means that it should be offensive and attacking… :-)"
>>> Miguelín for FutsalFeed: Murcia and ElPozo are synonymous with happiness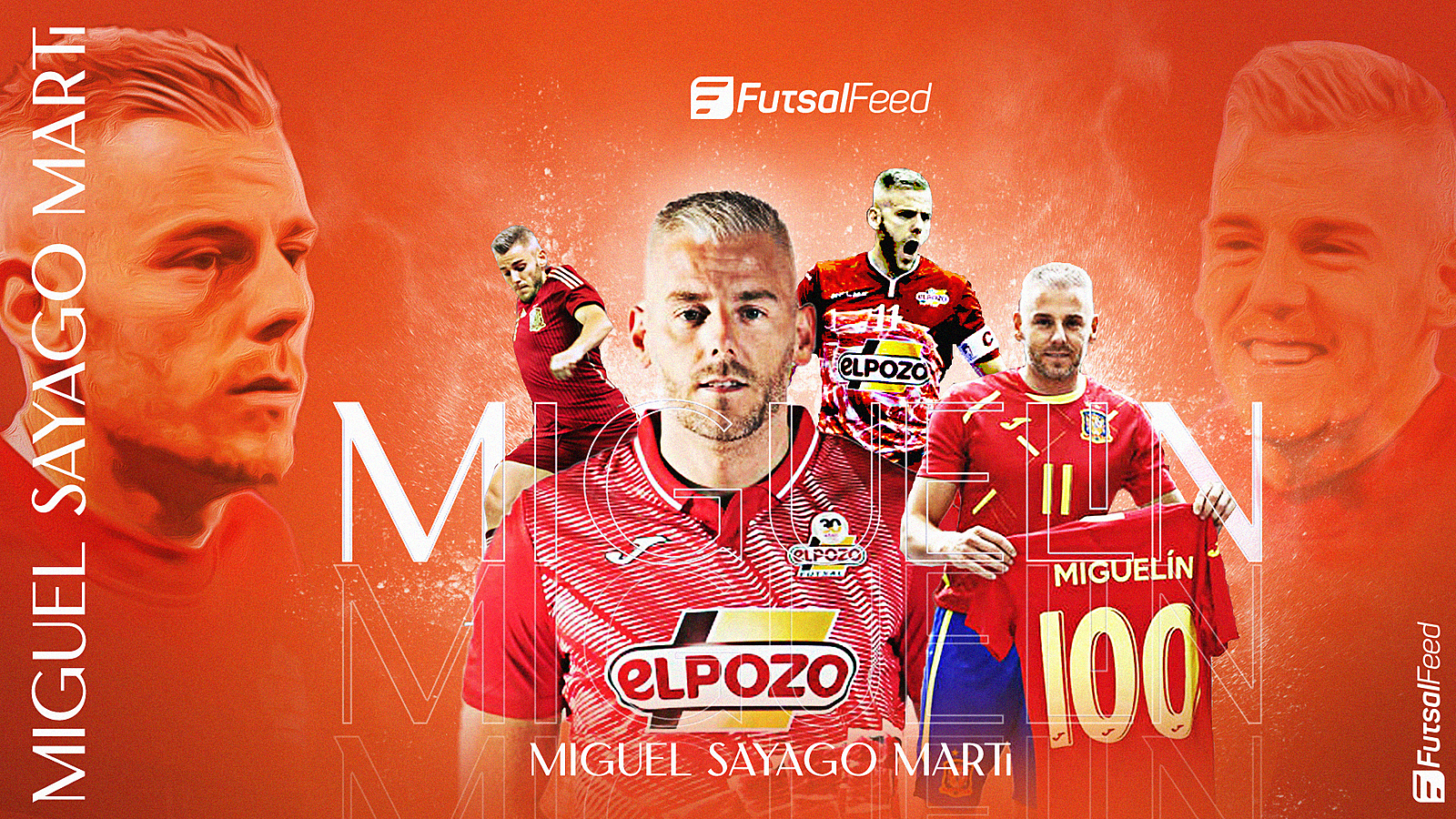 Talking about young players from all over Europe, do you have a favorite who could soon become a futsal star, whether he plays in the Czech league or in the Kosovo national team? What do you recommend to young players?
"I can't say anything for sure about the future, but I can say that there are a lot of talented futsal players on the European scene."
"Goalkeepers Hula and Nemec, players Krivanek, Šarkezi, and Sita have a good future in the Czech league."
"We have a lot of young talents in the Kosovo League who have a future and it all depends on them now about how far Kelmendi, Dervishai, Kamberi will go."
"Young players need to sleep and get up with futsal if they want to achieve something, to leave mobile phones and social networks for later and to dedicate themselves more to sports."
"They need to listen to coaches because there is no coach who wouldn't want his players to progress."
How do you invest in yourself; do you go to some additional pieces of training; do you dedicate yourself to some books or maybe discuss with colleagues about futsal? What are your favorite tools you use for your coaching progress?
"Well, I invest a lot in myself, I dedicate the maximum of my time to futsal."
"There are no educations and workshops now, because of the pandemic, but before it, I had great experiences - internships in Spain in Barcelona and Segovia."
"Currently, we can only discuss things among us, it is the best thing for coaches - to talk about everything with colleagues and not be ashamed to ask everything!"
"I discuss a lot with Mićo Martić, a person which you do not need to present, everyone in the futsal world knows him. Then with Alecio, the coach of Azerbaijan, with Cacau, the coach of Kuwait, with the Spaniard Angulo, with Kujtim Morina, Tomaš Neuman, etc."
"By the way, I like to be self-taught, to bring out new things that I can use in all my teams. That is why in my free time I follow the Spanish league, the Russian league, the Kosovo league, Croatian league, and other leagues wherever there are live streams."
>>> "Fire cannot kill a dragon": The interview with Ivo Krezo, the head coach of Bosnia and Herzegovina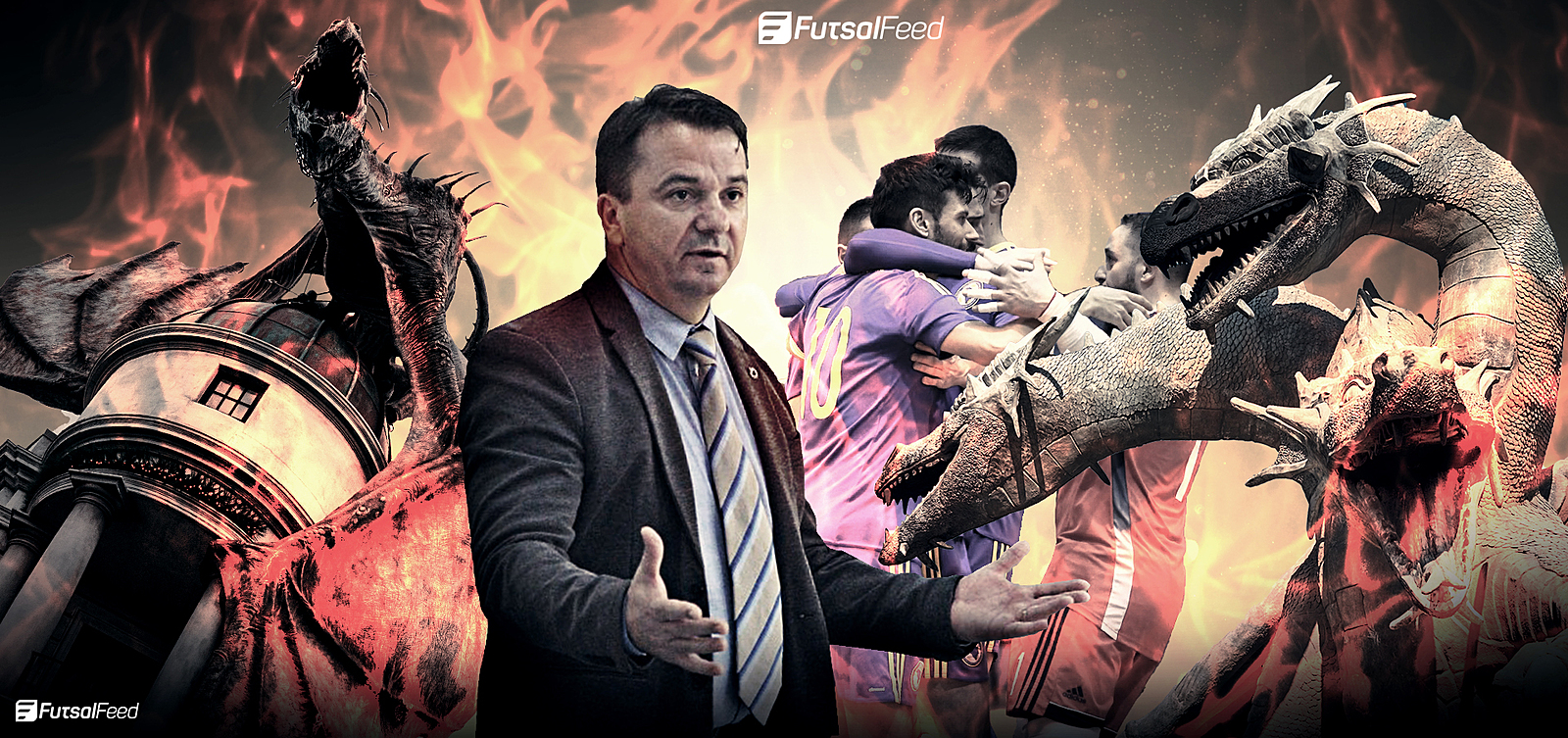 Do you have a coaching idol or perhaps a colleague who has helped you the most in your development?
"Mićo helped me the most because we are almost the same generation and friends!"
"Few meetings with the legendary selector and now the president of Spain Javieren Lausanne have opened my eyes the most."
"The two are the best practitioners which I know. I don't like theorists, but that's why I adore practitioners because I also belong to this group."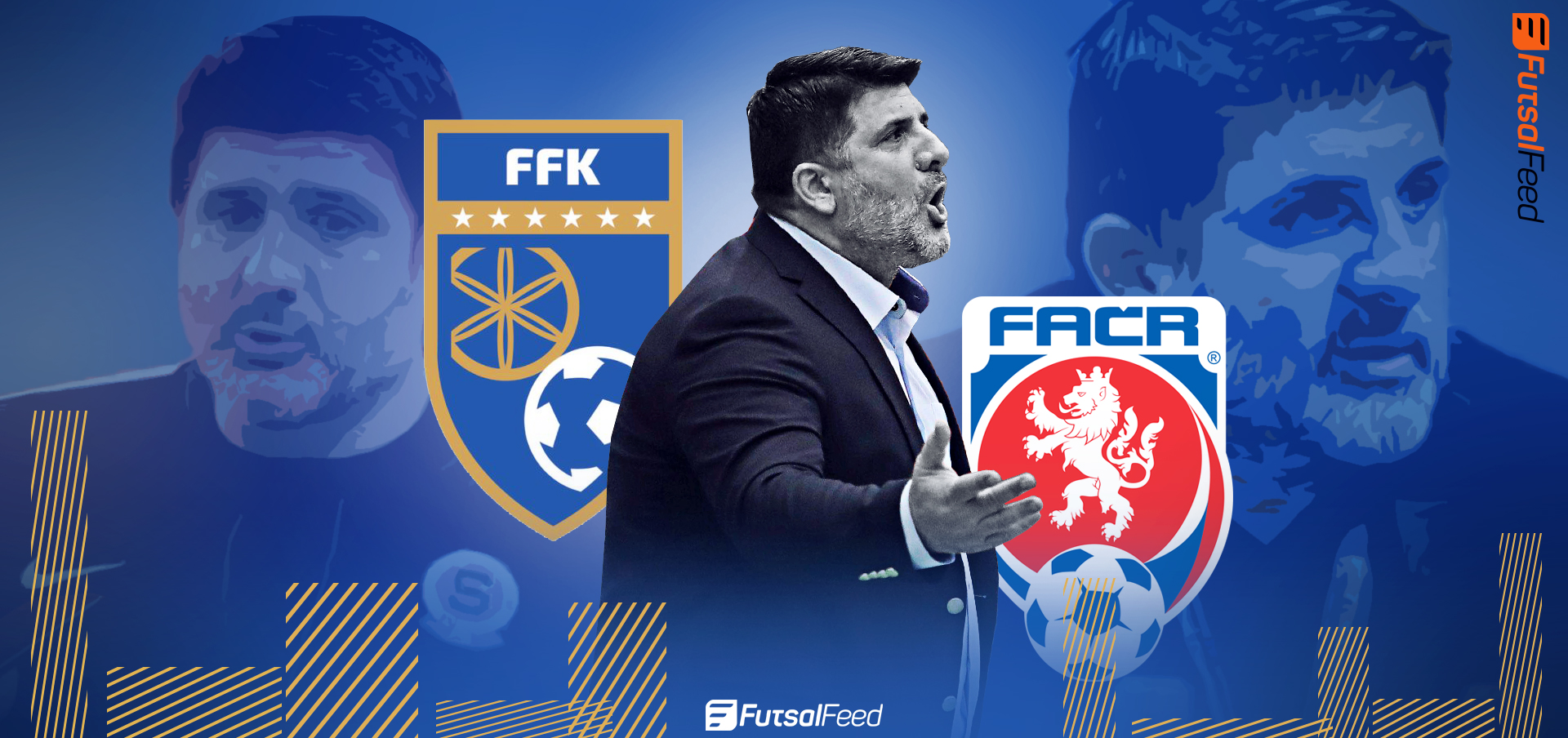 In the end, the FutsalFeed team wishes to thank Mr. Beni Simitçiu for this conversation and express our gratitude to be given this opportunity. The FutsalFeed team wishes him and his teams' good luck in future endeavors!
>>> 4+1 easy ways how you can support FutsalFeed