If you know where to look, internet is full of futsal enthusiasts from all over the world who are doing a great job on delivering news and information about futsal from their countries or regions. Exposing the work of dedicated futsal enthusiasts and giving them a platform to further develop their ideas is one of main objectives of FutsalFeed. We already had a series of interviews with futsal fanatics, coaches, YouTube creators and others.
In this week's FutsalFeed Original, we made an interview with another futsal enthusiast, one whose work you most likely already saw if you ever scratched the surface of futsal world on the internet. Boštjan Šmalcelj is a Slovenian futsal goalkeeper coach and huge and ecstatic futsal enthusiasts who administers one of the most famous futsal dedicated pages on Facebook – Futsal Goalies!
>>> Futsal Goalkeeper Coach Dušan Matić's Column: Why futsal goalkeepers don't wear gloves?
Being a goalkeeper in football, Boštjan rarely had the opportunity to have dedicated goalkeeper trainings. Playing in futsal recreational leagues and tournaments he soon developed his interest for futsal, especially when he was competing with more experienced goalkeepers. "I had the focus on futsal goalies from the very start because I was closely following everything one should know about the goalies. I realized that when I grow older, I want to become a coach and transfer my knowledge to younger generations – that's one of the best things there is." said Boštjan.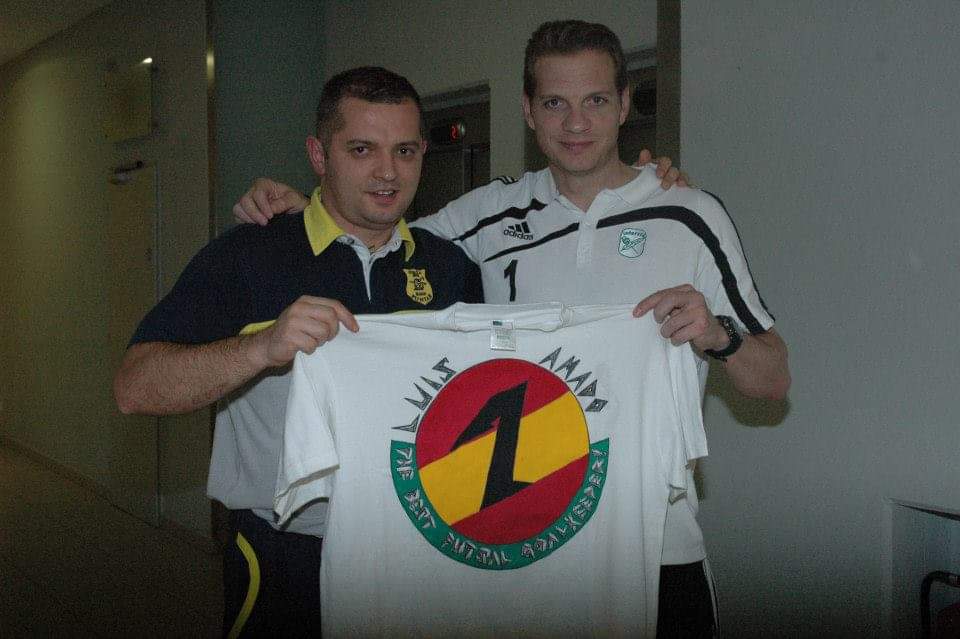 Now that you mentioned it, can you tell us more about some of the futsal coaching highlights of your career so far? So far, I would put special emphasis on my cooperation with Mr Kujtim Morina who is the Head of Gimka Zagreb Futsal Academy and our work together on their futsal camps. Special significance for me has the Futsal Academy Sveti Patrik from Županja, Croatia, who were the first one to recognize the role and meaning of Futsal Goalies project. Also, Futsal Club Dobrepolje is very important to me, because they were the first ones to recognize my vision and where I officially started my coaching career.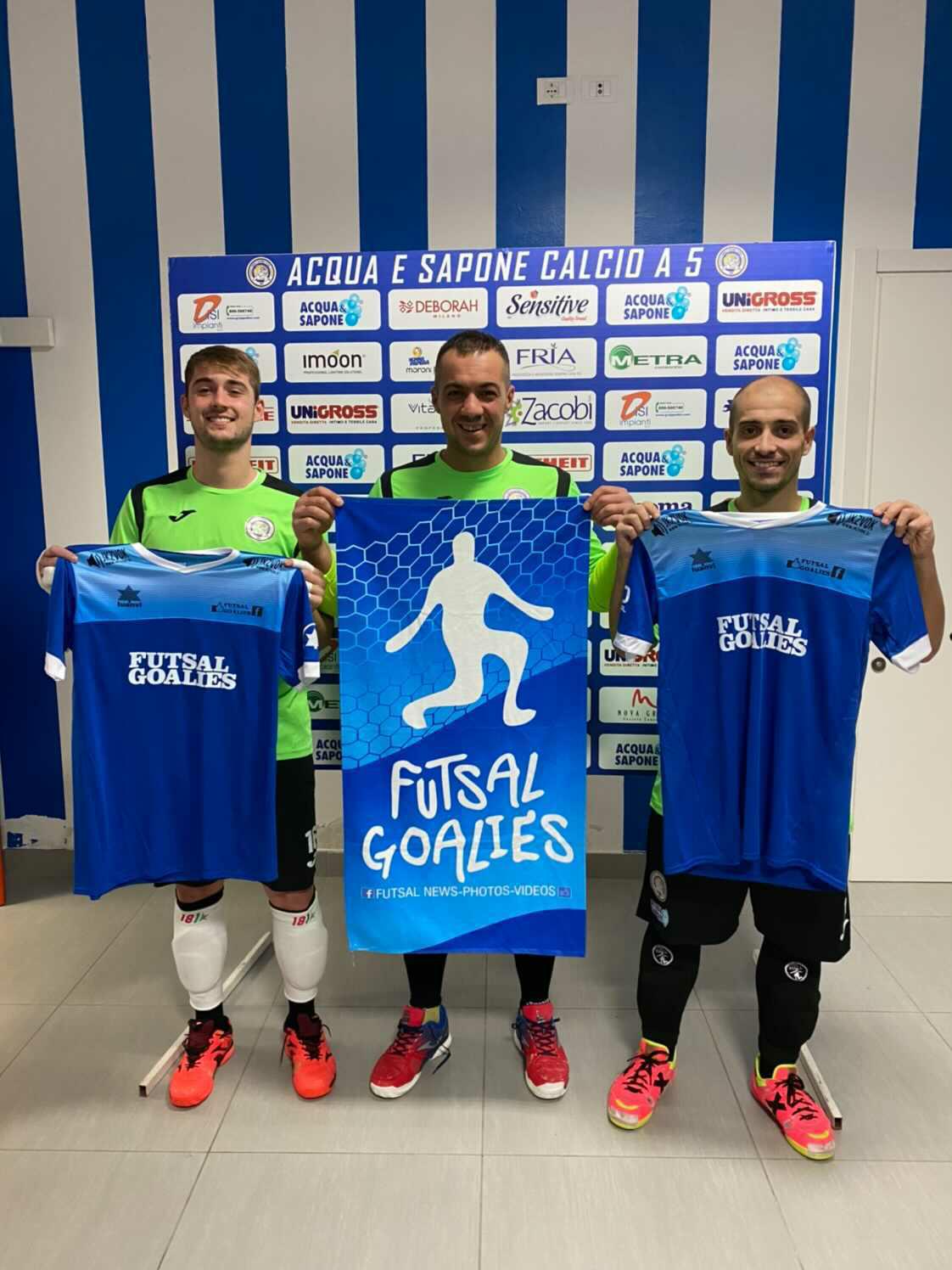 You are an administrator of the popular Facebook page Futsal Goalies. Can you tell us more about how you came up with that idea, how did it all start and how hard was it to make it what it is today – the most influential page on futsal goalies on the internet? When I decided to start my coaching career, I decided to create something different, to achieve my individual goals and to make something new. I immediately knew what that would be and it came to me that I should start a 'project' dedicated only to futsal goalies. I had the idea, but I didn't have the most important thing – the name. I picked up the phone and called Mr Mićo Martić who supported me in my idea and let me know that I have everything it takes to succeed and not to give up on my idea. Realistic and patient work is the key, to be focused on yourself and on ways how to improve yourself, and you have to put more work into it all the time – results will come!
Although the name looks completely normal at the first glance, Boštjan tells us that there is a 'hidden' reason why it is called as it is. After five years of hard work, everyone can now enjoy the Futsal Goalies page which has a special name because we immediately decided that we want to differentiate between goalkeepers in futsal and football. Therefore, first part of the name is obvious – 'Futsal' to be immediately connected with our sport and second part of the name is 'Goalies' that comes from a name for indoor goalkeepers. Both of the words are derivative from the original name for futsal: futbol sala!

Today, your page has over 10.000 followers on all social media outlets. What kind of content do you make on everyday basis and what famous futsal goalies follow your page? My idea from the very beginning was to slowly build everything around the page as one would build his own house. It was important to me to create content in three areas: video, news and photo! So, I began searching for all these materials, learning a lot in the process. And I did that day by day, week after week, pairing this with interesting futsal events, and as I said earlier: be patient and realistic. I knew at the beginning that as a futsal enthusiast I will have to find my foothold among professionals and present Futsal Goalies project to them as a project for generations to come. For them to understand the difference between futsal and football and all the differences among goalkeepers in these two sports. I can proudly say that I managed to present the meaning and main objective of Futsal Goalies to everyone who 'mean something' in futsal goalkeeper's world. All my futsal goalies' idols are following the page!
How much did Futsal Goalies page help you in your professional development as a goalkeeper coach, or should we say – goalies' coach? To be honest, only now futsal followers are starting to understand the Futsal Goalies point. I am arriving on the 'futsal scene' patiently because it is important for me to create foundations that will show intent and vision of Futsal Goalies. It is not a secret that as a coach I would like to be at least half as successful as the Futsal Goalies page is now. I enjoy working with young people and I know that my chance will come!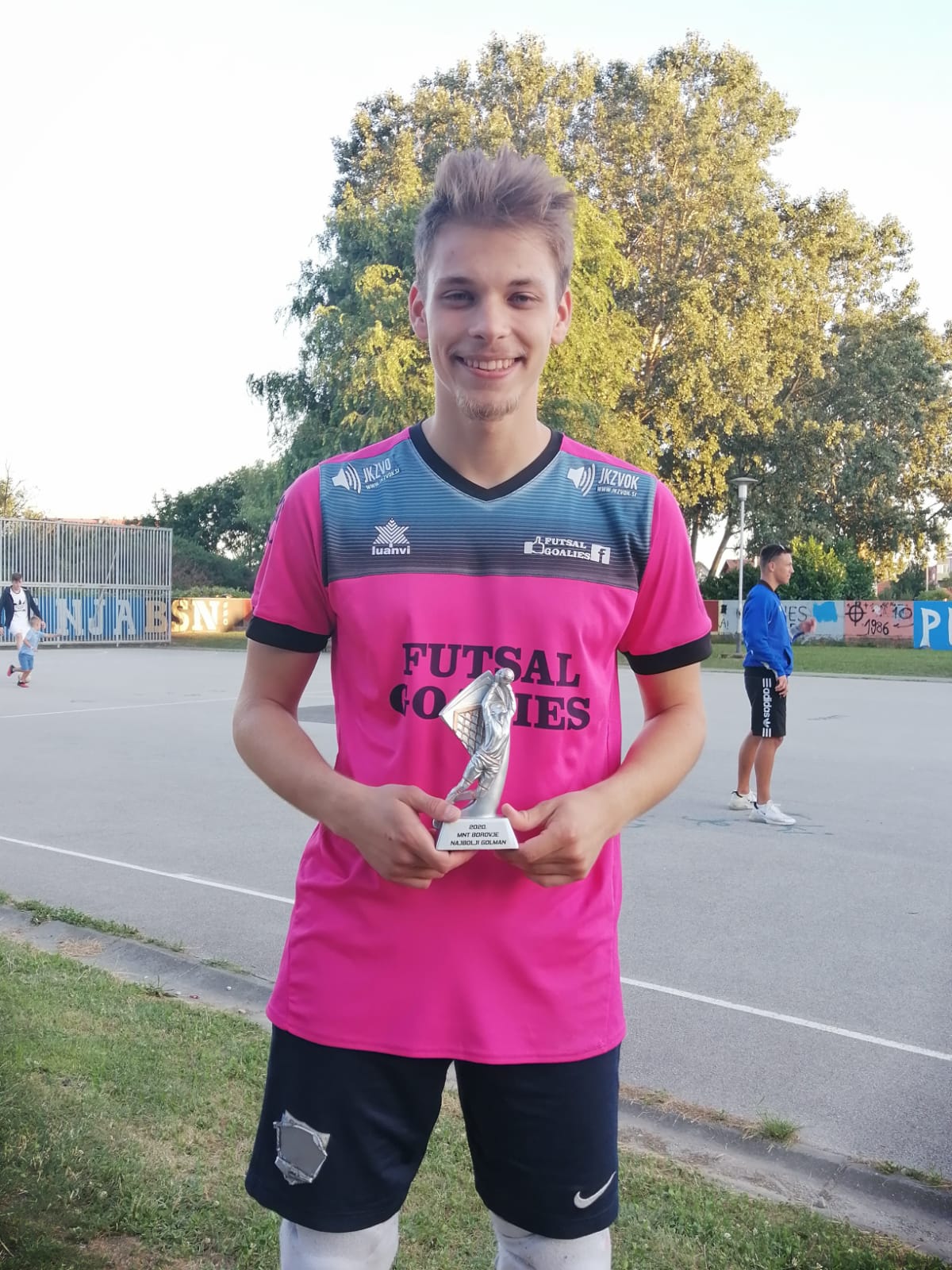 As an enthusiast for futsal goalies, who do you consider to be special among the futsal goalkeepers? Who do you especially respect for any reason? It would be weird if I didn't have anyone as a role model because then there would be no interest to learn new things. As there is something to be learnt in everything in this world, so it is in sports as well. My idol for whom I can say that gave me stronger will for futsal and 'futsal goalies way' is Spanish goalkeeper Luis Amado. I think that the fact he got declared as the best futsal goalie in the history of the Spanish futsal league tells everything!
I would like to highlight two more futsal goalies. Stefano Mammarella and Leo Higuita. These two are true examples of how one futsal goalie should think and act. I emphasize maybe Higuita a bit, because he is a true 'prototype' of modern futsal goalie, he has a special feel for foot-play.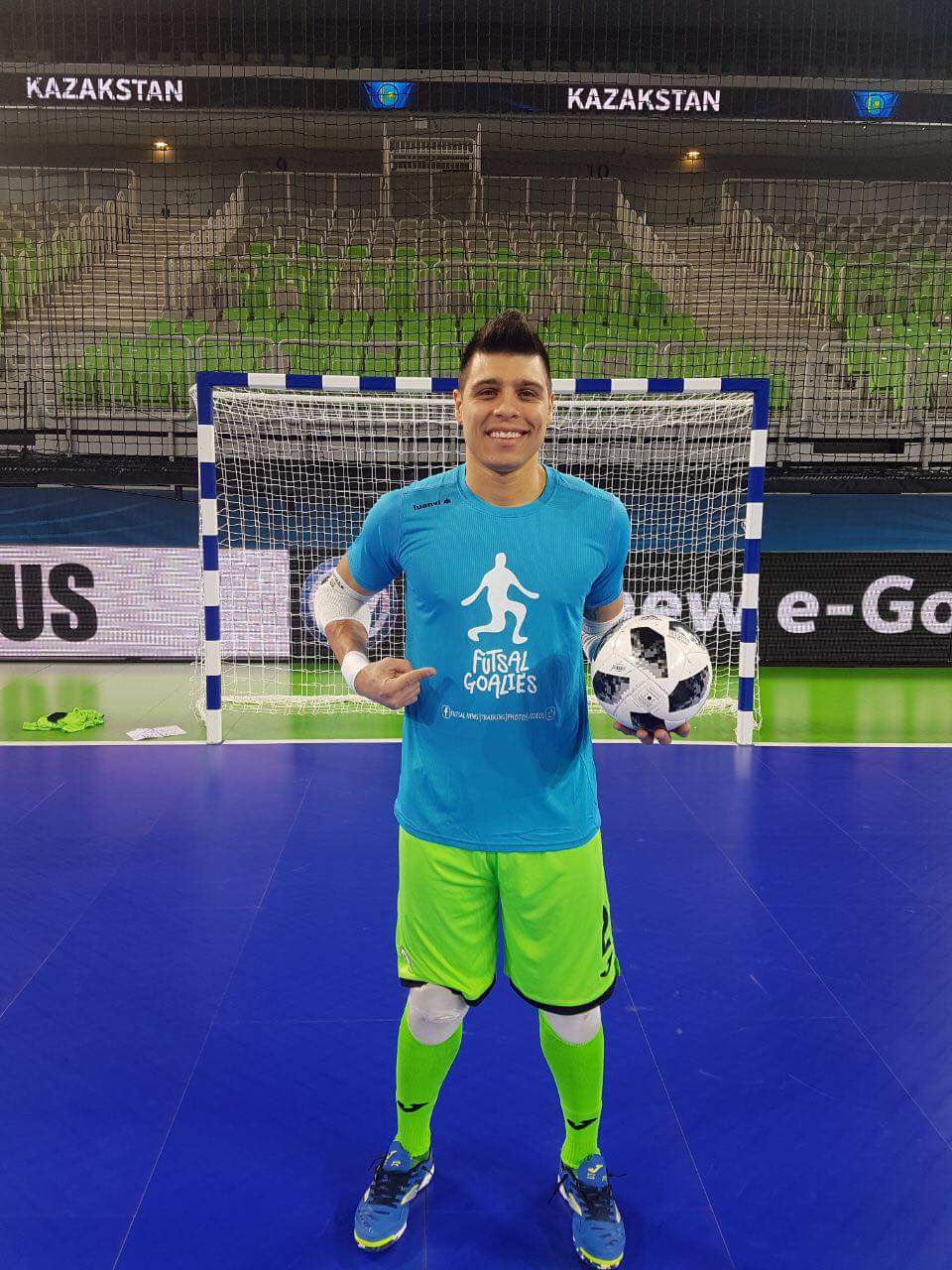 Can you name some of the future goalkeeper prospects that we should keep our eye on? Futsal Goalies project also has its own 'promotors'. Main one is Tjaž Lovrenčič from Slovenia who really puts his heart and soul in Futsal Goalies project. Then I would like to mention Franko Jamičić from Croatia who is proving himself step by step and I think we will be hearing about this lad a lot in the future. Then there is young and very talented Klemen Anžel from Slovenia, who has everything to follow the footsteps of first two. I'd also like to mention two ladies, Moczik Alexandra from Hungary, who proved how one can to transfer from football to futsal. Her mindset is completely set on futsal and she even transfers her futsal knowledge to football which is becoming more and more dependent on futsal techniques. And our latest member is Andrea Telišman from Croatia who delighted futsal goalies' pundits with her technique. If she continues with hard work like now, she can become a top-class goalie.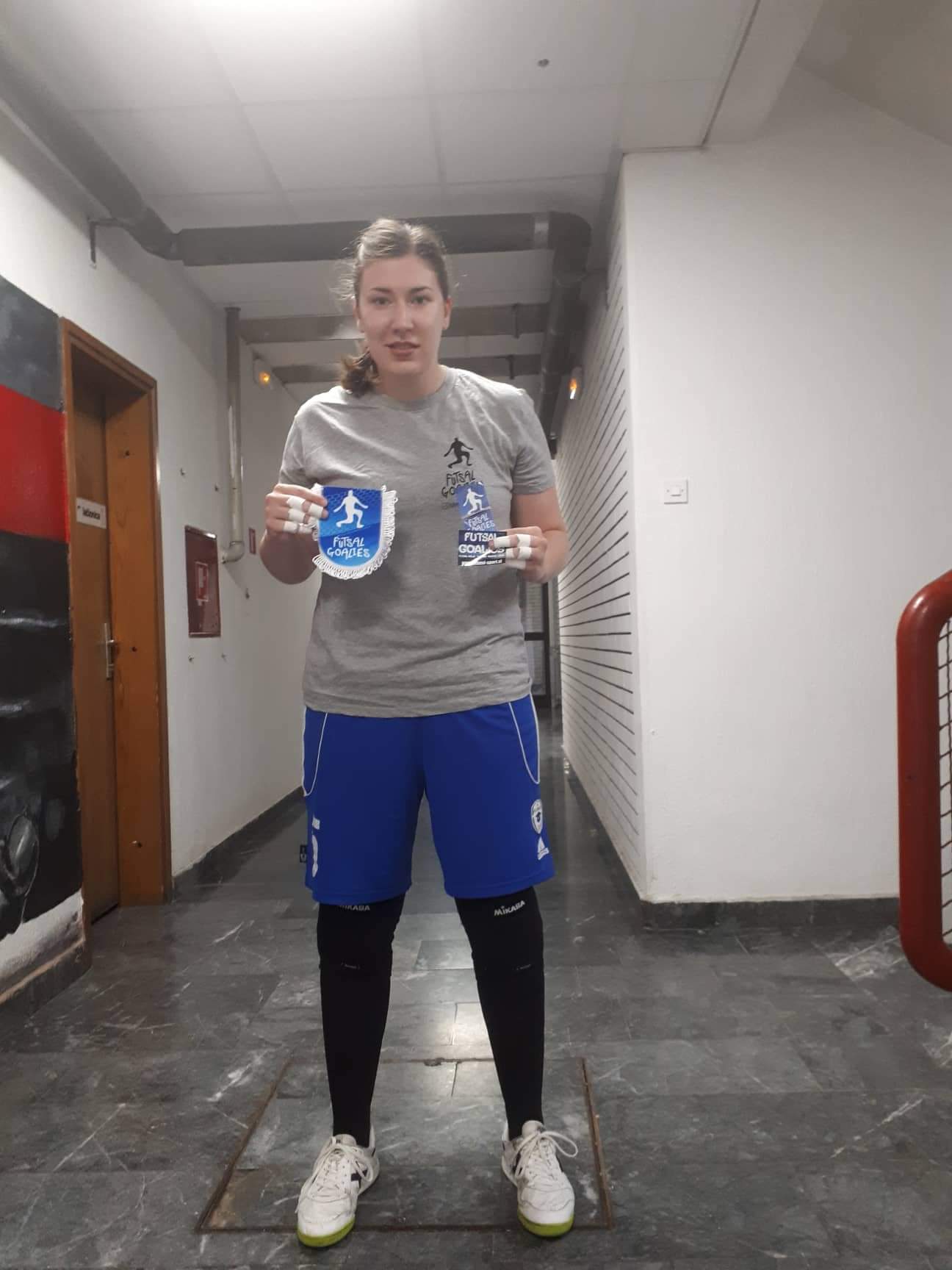 And what about your plans for the future? In regard to the Futsal Goalies page and to your personal development? Plans for the future are to invest further into marketing promotion because Futsal Goalies has its own fan shop in cooperation with our technical sponsor Luanvi Slovenia who recognized the meaning of our work and who help us a lot with every action we have. They are our wind in the back. There are some projects that we are working on right now, but I can't give more information as we are still in a delicate phase of the process. But you can expect new attractive things from Futsal Goalies in the near future. On personal level, I plan to remain on this road that proved to be what I want of it, to work as we did so far, in the best possible way and interest for Futsal Goalies and take it step by step and when things get tough – work even harder!
>>> Futsal Goalkeeper Coach Dušan Matić's Column: Goalkeeper in Futsal: Making decisions
We've come to an end of our interview, but before we finish, what's your take on development of futsal in Slovenia and especially goalkeepers and their training routines? I am sure people in Slovenia will very soon realize that goalkeeper should train with his own coach and that he should live the life of a futsal goalie. I will give my best to bring more interest for futsal in Slovenia with my projects. I am aware of the responsibility that every futsal goalies coach has in every moment and it will be my pleasure to bring positive change. We will see what the future holds, but Futsal Goalies page will continue to patiently and realistically work on everything that one futsal goalie should have – from beginners to professionals!
It is a special honor that you as a futsal news website recognized our efforts. Our 'doors' at Futsal Goalies are open to everyone who share our interests. Best of luck in the future and remain healthy because futsal needs us!
Thank you Boštjan for these kind words as we invite all futsal enthusiasts around the world to closely follow work of Futsal Goalies page. If you have any suggestions for Boštjan and are looking to expand the futsal goalies network you can get in touch with him via his page as well!