This week, FutsalFeed is proud to present our latest interview with a young goalkeeper that is about to shine on the big stage. Tjaž Lovrenčič is a Slovenian futsal goalkeeper, currently a free agent, who spent the last two seasons in the Italian second futsal division.
More promising, after patiently waiting his chance in the national team and soaked up the knowledge from two more experienced goalkeepers, Tjaž is ready to become a starting goalkeeper for the Slovenian national futsal team which is awaiting a start of the UEFA Futsal Euro in the Netherlands.
In today's interview, we take a closer look into Tjaž's career, his futsal accomplishments, and more importantly his plans for the future!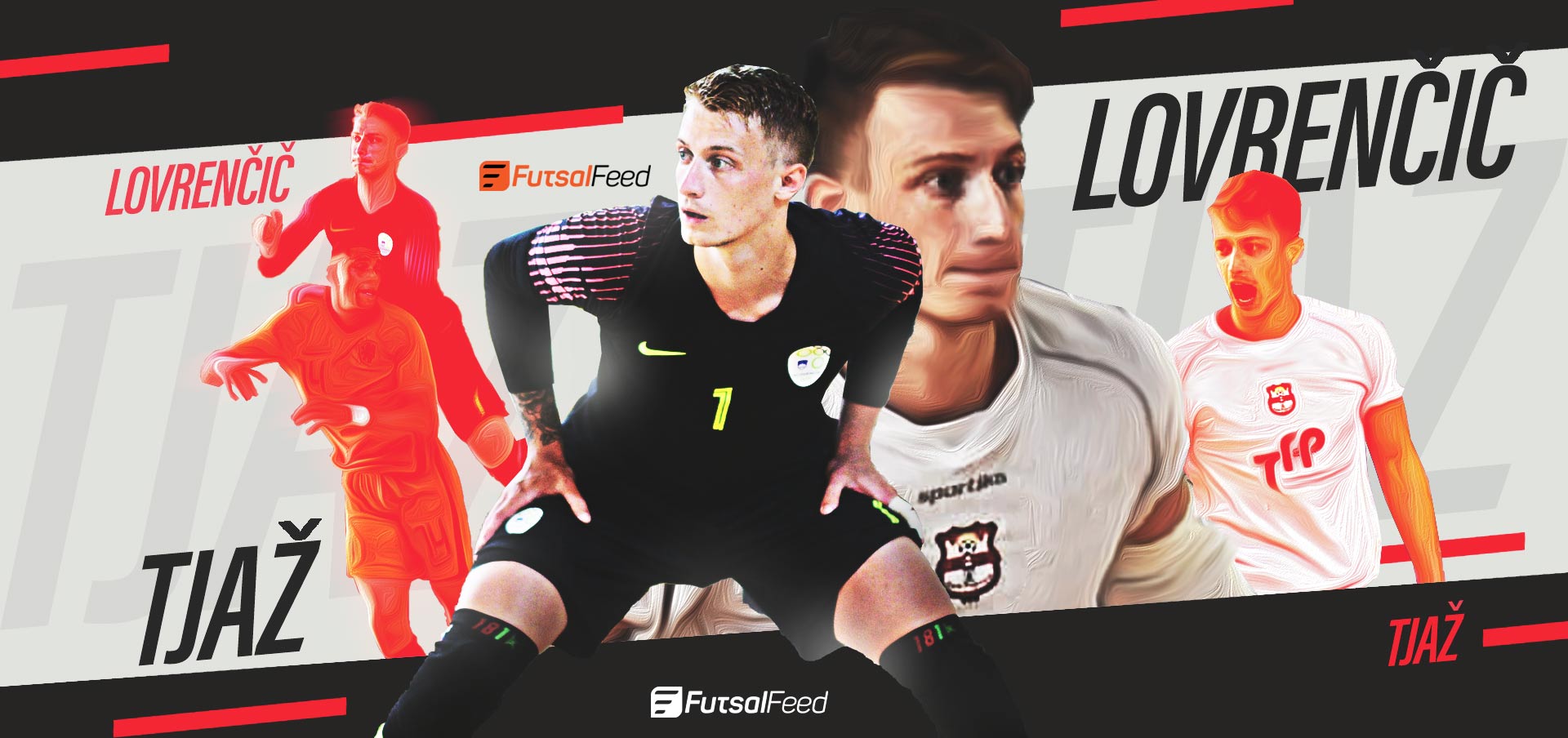 Dear Tjaž, to start the interview we wish to ask you the same question we ask everyone else… How and when did you fall in love with futsal, the greatest sport on Earth?
"The first time I had contact with futsal in a way was when I was around 13 years old. That was the first time that I was a goalkeeper for one team – KMN Slovenske Gorice. In the end, we finished third in Slovenia."
"That I will take my place between the post I knew immediately because at the same time I was a goalkeeper in football, so there was not plenty of options left for me but the goalkeeping posts ha-ha"
Let's talk about goalkeepers first. On our website, we gave a lot of focus to goalkeepers because we find them to be a special kind of crazy, but in a positive way. How hard is it to be a futsal goalkeeper in comparison to football? Is it hard to remain concentrated when you concede a number of goals in a match, which is not so rare in futsal?
"My opinion is that for sure you have to be a bit crazy, it does not work otherwise ha-ha! I think that football and futsal are two very different sports and the same is valid for goalkeepers."
"I believe that futsal is more similar to ice hockey, especially if we take a look at a goalkeeper and his level of concentration."
"There is always something going on and the goalkeeper always has to be ready for literally anything. But like in every sport, concentration means a lot and you always have to be in the game with your head and always look forward."
>>> Why futsal goalkeepers don't wear gloves?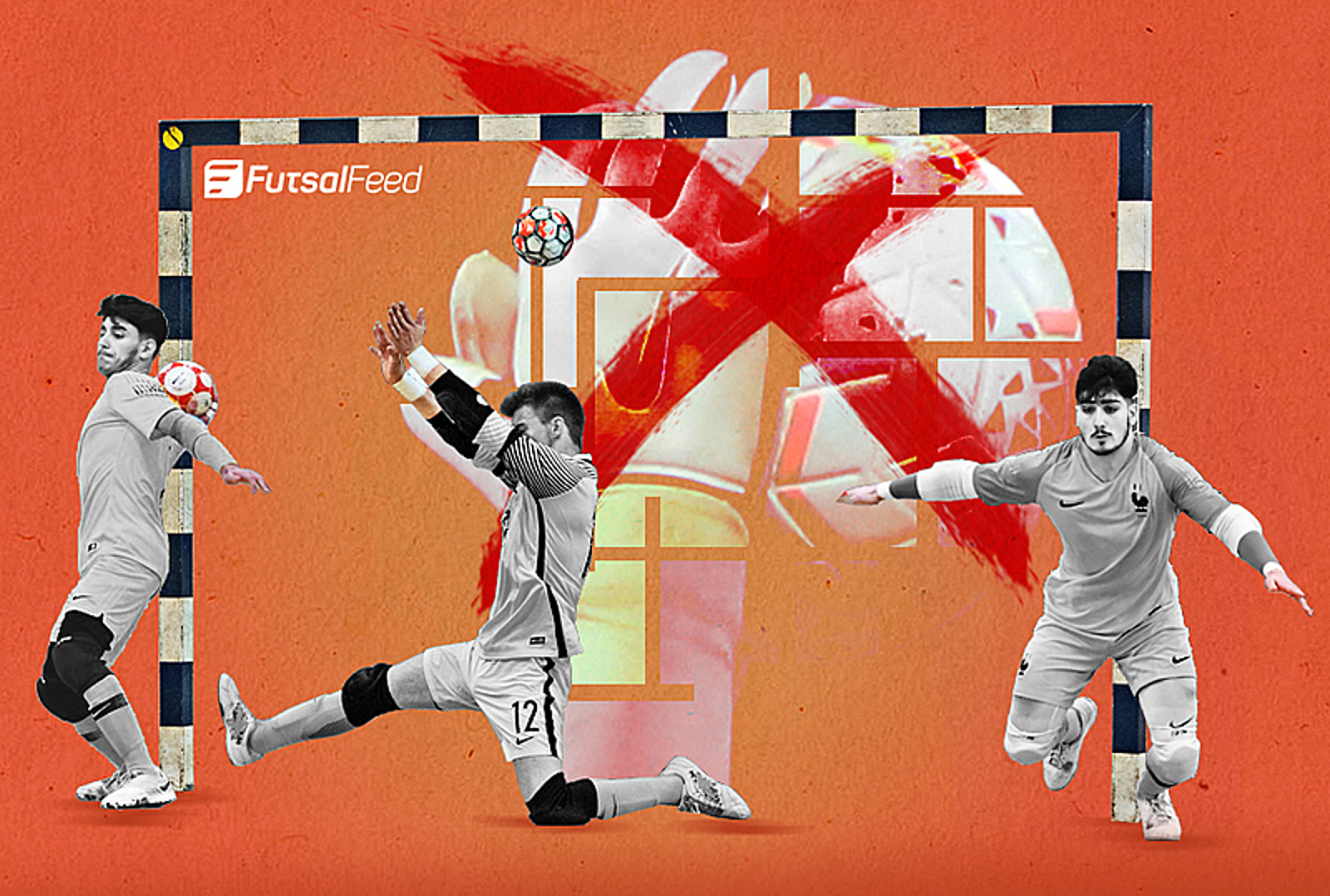 What advice would you give to young futsal goalkeepers who are now practicing in various youth programs?
"My advice to young goalkeepers would be to educate themselves as much as possible about goalkeeping techniques. Today, there are plenty of videos that can help you a long way to learn new things."
"It is my opinion that the technique is very important to futsal goalkeepers because if we close as much space as possible we lower the chances by that much to concede the goal."
Could you point out a single moment of your goalkeeping career, the one that is for some reason your favorite?
"Well, I believe that my favorite moment would have to be last year's match against Italy in Maribor because I started in the first five of the Slovenian national team for the first time."
"All this was happening close to my home and the entire family was there to support me."
Tell us more about your futsal career? When did you start to train futsal regularly, for what clubs did you play and how did you reach the national team roster?
"My futsal career began in 2014 when I started to play for KMN Benedikt. This club is from my area, so it wasn't a hard decision. Later that same year, I made a debut in the national U21 team against Portugal."
"Later on I was a player and a captain of KMN Benedikt until 2018 when I moved to Futurenet Maribor. I was there for a half-season and we finished second in the championship, as well as in the Cup. Dobovec was the only team better than us."
"In 2019 I received a call from coach Danilo Lemma to come and play in Italy. Coach Lemma helped me a great deal to reach the next level. And if you live for some sport, as I do for futsal, it's not a hard decision to make."
"I recently spent two years as a goalkeeper for Saints Pagnano in Italian Seria A2 and in the meantime I received a call to the Slovenian national team. I have been part of the team for also two years and I learned a great deal in that time."
"I hope that I will show everything that I have learned so far in the best style."
>>> Stefano Mammarella: The easiest job in the world - Italian goalkeeper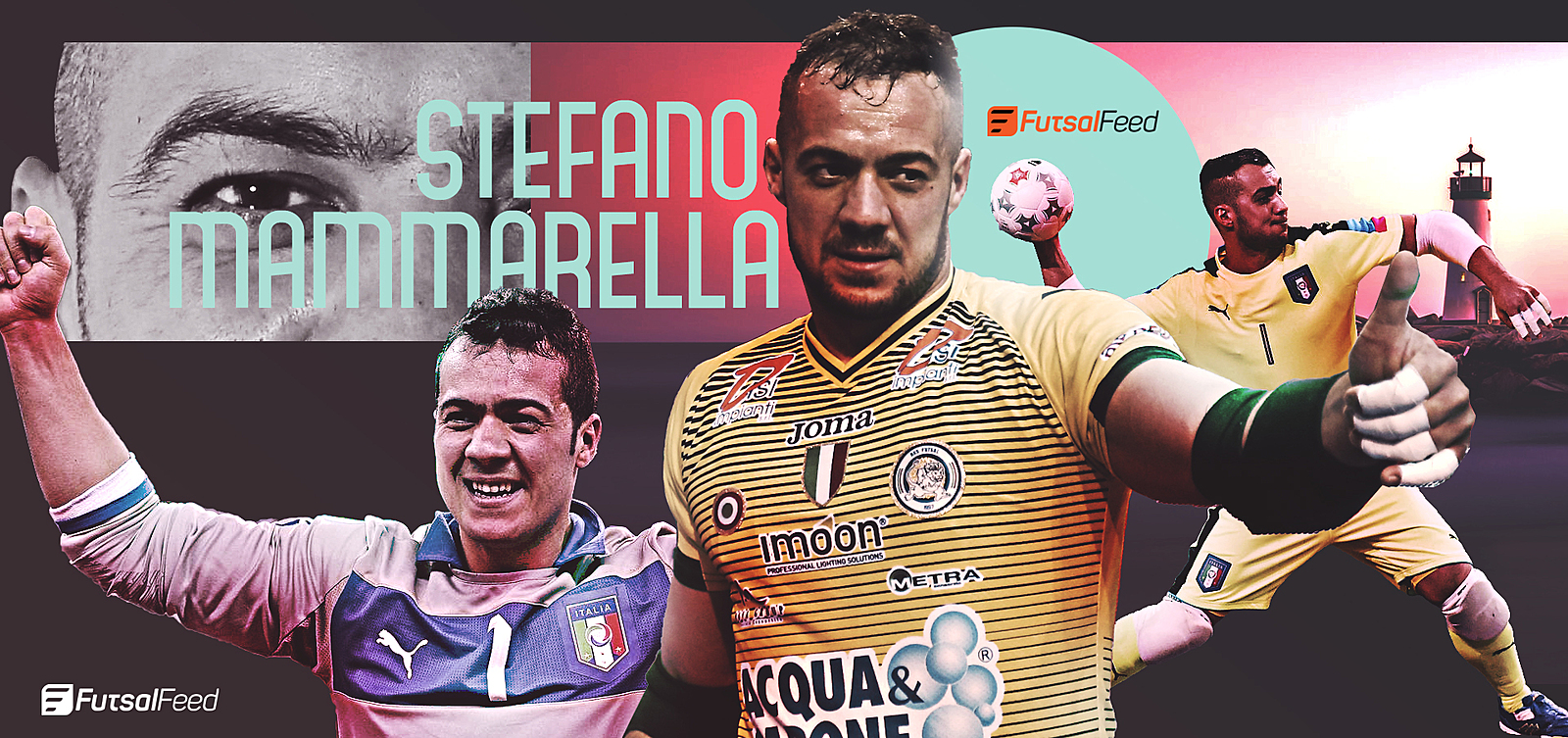 A lot of quality goalkeepers are revolving around that national team position. You, Igor Bratič and Damir Puškar from Dobovec. Bratič recently finished his career, but will he remain the 'Number One' for the UEFA Futsal Euro or will you take his place?
"Yes, I had the pleasure to play with both of them and learned a lot from them. But both are done with their national team careers, so it is now my time to take this responsibility on the goal."
"I wish to show everything that I have learned from Puškar and Bratič and even more."
You were part of the Slovenian national team that qualified for the UEFA Futsal Euro on which we wholeheartedly congratulate you. In the qualies, you made a great impression, showing your teeth to favored Spain, regardless of the result. What are your expectations looking towards the Euro?
"Thank you for the kind words and I agree, we played a really good qualifying cycle."
"Some expectations certainly exist, but we know that there isn't a bad team in futsal anymore. Everyone is playing fast, everyone has got a great technique."
"We are coming to the Euro with a young but very ambitious team and if we get a few details in line I think we will perform well!"
Let's talk about your plans on the club level. You mentioned that you were at Saints Pagnano last season. Tell us a bit more about the season, you just missed the playoffs?
"This season was very interesting, we had a good run, even sat at the top of the table for a few weeks. We had the most scoring offense and, in the end, if we hadn't had so many injuries, I think we would have finished among the Top 3."
"We missed the playoffs for a single point, but when I take a look at a whole season we did very well."
You are currently looking for a new club. Are there any contacts already from interested clubs? Where would you like to continue your career, again in Italy or?
"That's right, I'm currently looking for a new club and I am confident that an offer which I want will come."
"There is a number of clubs with which I'm in contact, but I haven't decided anything yet. I'd like to raise a standard of training and competition a bit more, as well as my own level and my expectations."
"I don't have a specific city or country where I would like to continue my career, but I know that I will eventually make the best decision for my career and myself."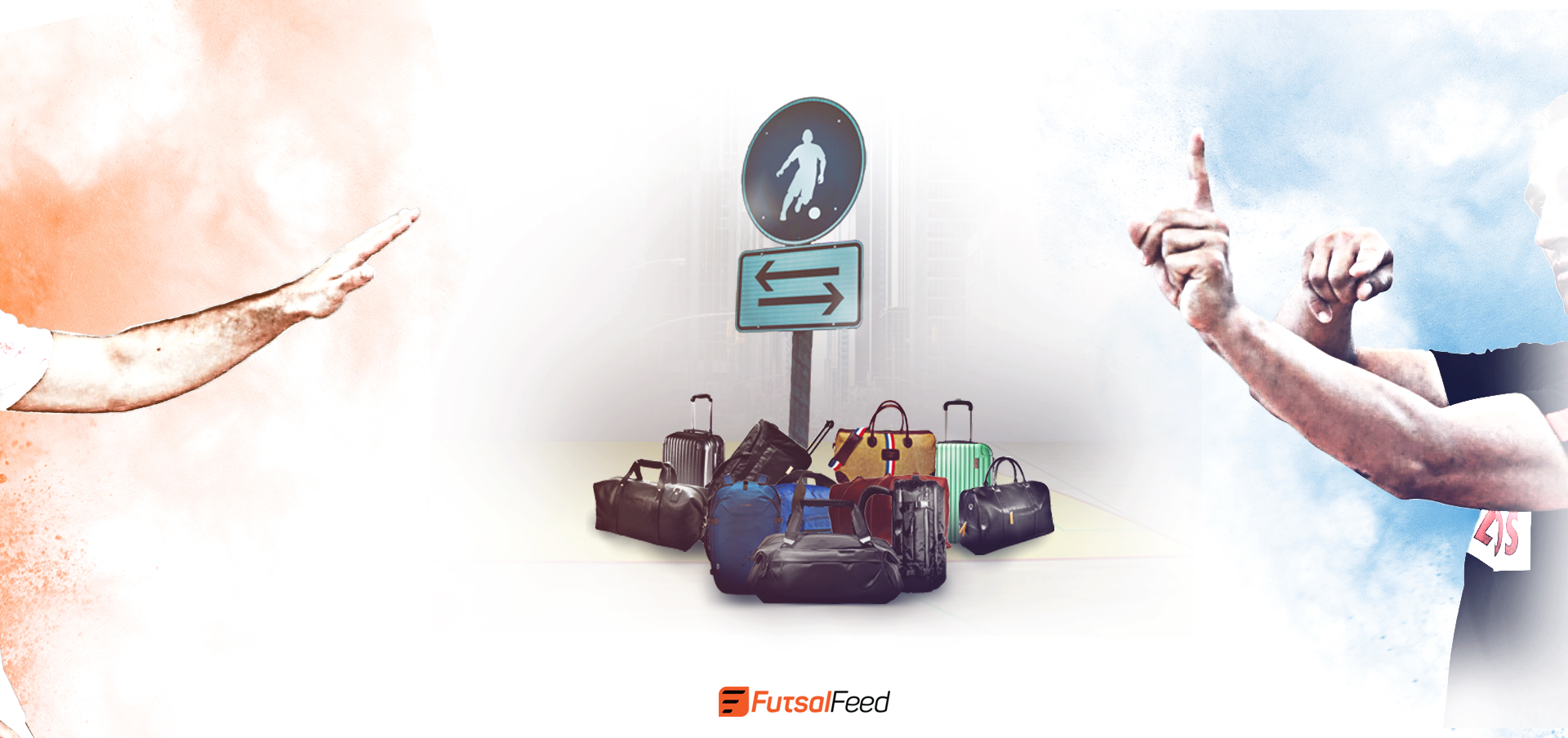 Do you keep a close eye on the futsal transfers on our website?
"Yes, of course, I'm checking them out, as well as the website. Today, if you're not sure about something or missed a piece of information, you go to FutsalFeed and find it all."
How do you rate the development of the Slovenian futsal league and clubs? Where do you more space for further development?
"Slovenian futsal league has developed in the last few years and I think that's mostly because a lot of opportunities were given to younger players."
"This is the only way how to develop futsal in Slovenia and the world because that's how you will create new players in Slovenia such as Čujec, Fetić, Osredkar, Puškar…"
A final message to our readers?
"Just a short message to the readers, keep following FutsalFeed because this is the best futsal website and I believe in a great new futsal season which will peak with Euro in the Netherlands!"
>>> 4+1 easy ways how you can support FutsalFeed