After an exciting first day of the UEFA Futsal Champions League Final Eight tournament in Zadar, where Kairat defeated Benfica in extra time, and where Dobovec showed great fighting spirit against Barcelona, FutsalFeed staff was given an opportunity to directly ask the match protagonists about their experiences and thoughts after their duels.
>>> All you need to know about UEFA Futsal Champions League Final 8 tournament in Zadar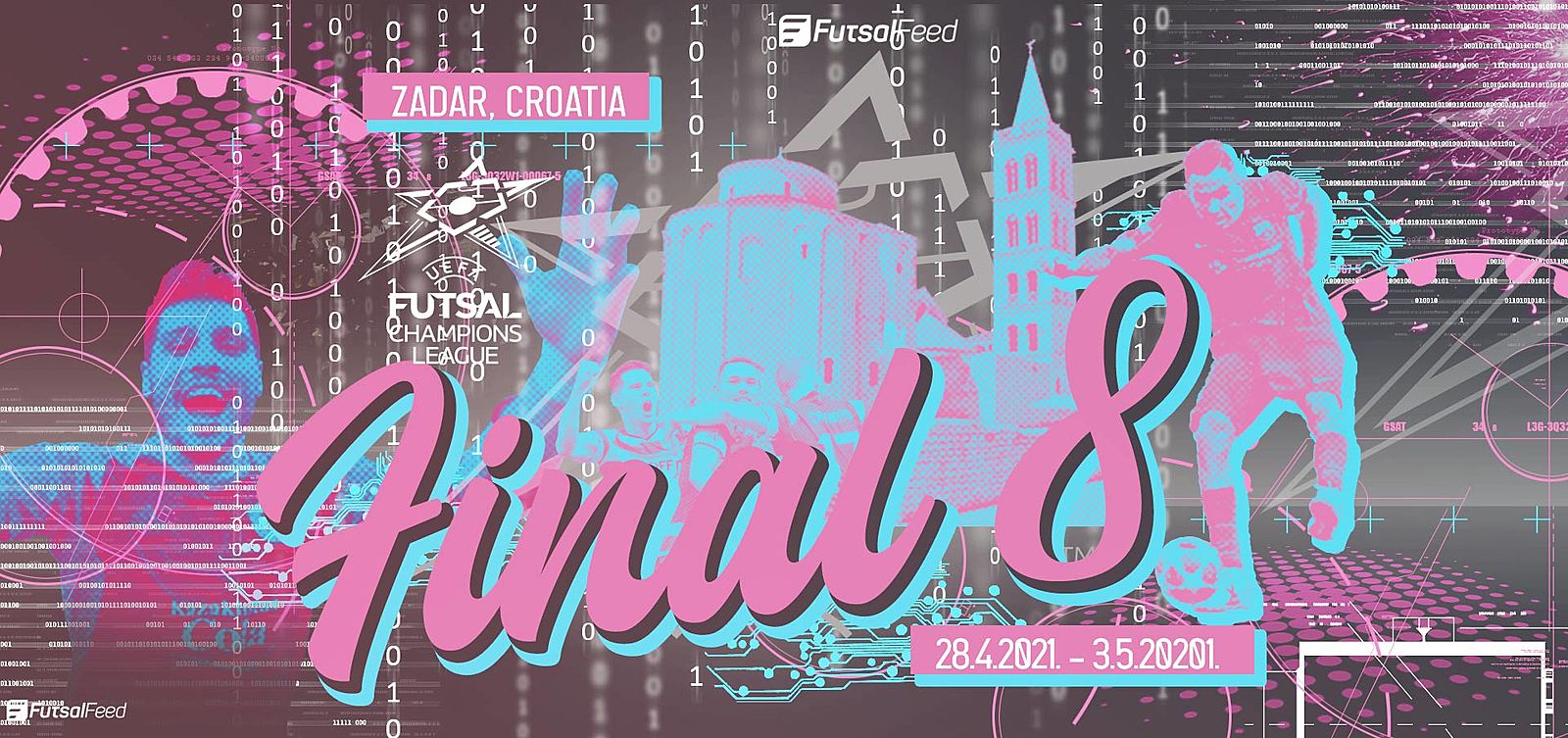 Joel Rocha: Focus is now on Portuguese championship
First, one to take our question was Mr. Joel Rocha, head coach of S.L. Benfica, after their loss against Kairat.
Mr. Rocha, obviously not a result that you were after but that's futsal. What is next for Benfica?
"Our next goal is the Portuguese playoff and to be again the Portuguese champions. We want to be the first to reach the final series, as soon as possible, and clinch the domestic trophy. We are now very committed to that goal."
Kakà: Serikov is not here to relax
The next one was Mr. Paulo Ricardo Kakà, head coach of Kairat Almaty.
Congratulations on the victory and for the semifinals. Obviously, after Higuita's red card, young goalkeeper Narun Serikov did a fantastic job on the goal, but how will Higuita's absence affect your chances in the semifinal?
"When Serikov arrived in Kairat, for me it was important to see that everyone in the club is welcoming the young goalkeeper. It is always a good sign that the team spirit is there and that we have a positive atmosphere in our team."
"Serikov is not here to relax, he is here to be ready, to play, and to make his mark on the court. We didn't put a big emphasis on Serakov's arrival. He is our second goalkeeper, but he played when needed to."
"We will miss Higuita, of course, but all players are match fit and ready to react if anything similar happens on the court. Once again, Kairat showed great fighting spirit, and after the red card, we showed our true qualities on the court."
>>> Futsal Zadar: Welcoming the Champions League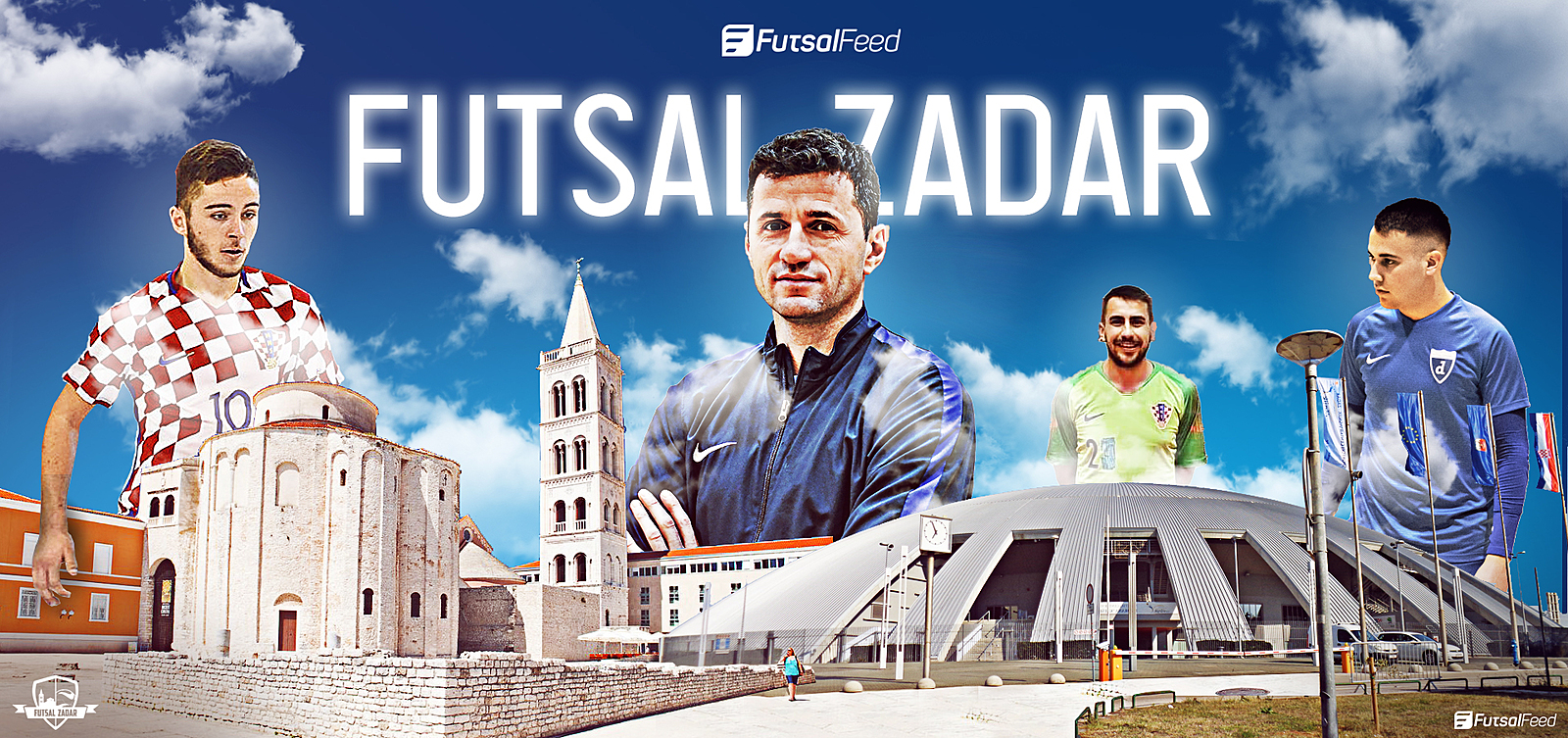 Kujtim Morina: We all grow playing matches like these
After the second match where Barcelona defeated Dobovec, the first one to take our question was Mr. Kujtim Morina, head coach of the Slovenian champion.
Mr. Morina, despite the defeat, we wish to congratulate you and your players on a great match against one of the best teams in the world. They say that you learn most and best when you play against the strongest teams. What lessons will you and your team take after today's match?
"Thank you. I believe that we presented the Slovenian futsal and futsal of the neighboring countries in a very positive light. We tried to parry Barcelona, implemented a lot of pressing on their last line because we didn't want to 'park the bus' against Barcelona and hope for some lucky shots."
"I wish to congratulate my players for giving their best up until the very end. We felt the absence of Kristjan Čujec who would have given us another dimension in the attacking phase. I feel that we could have been more concrete in front of their goal."
"As for the lessons taken... we enjoy this competition and I believe that we already did a lot. We are "reaping the fruits" of our good work done in the course of the last four seasons. We all grow playing matches like these, players and coaches."
"Barcelona plays matches like these every week, unlike us who play them just a couple of times a year."
Didac Plana: It has not been easy for us to win this match
The last one to take FutsalFeed's question yesterday was Barcelona's goalkeeper, Mr. Didac Plana.
Mr. Didac, congratulations on the victory and the semifinals. Your teammates showed real class today, making very few mistakes. Nevertheless, did you expect such strong opposition from Dobovec and for them to be in the match until the very end?
"Dobovec has played a good match and I wish to congratulate them. They are a very tactical and physically strong team with a dangerous pivot. It has been hard, we had a very tough opponent, but I still feel that the result is fair. It has not been easy for us to win this match."
>>> (HIGHLIGHTS) Kariat and Barcelona passed Benfica and Dobovec and reached the semifinal
FutsalFeed staff thanks all of the above-mentioned players and coaches for their answers and wishes them all the best in their future endeavors.
The UEFA Futsal Champions League in Zadar continues today with two more quarterfinal matches between Inter FS and TTG-Ugra Yugorsk, and Sporting CP and Sport Club KPRF.
>>> 4+1 easy ways how you can support FutsalFeed